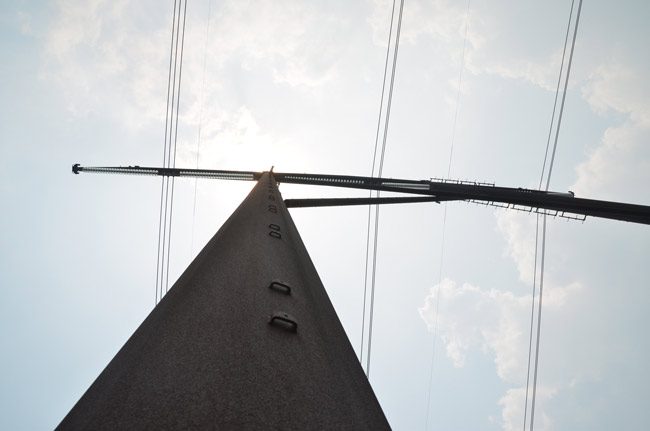 The state Supreme Court on Friday turned down an appeal by Florida Power & Light in a case about whether the utility could be required to install underground transmission lines as part of a nuclear-power project in Miami-Dade County.
Justices, as is common, did not explain their reasons for declining to take up the case. But the decision was a victory for local governments, including the city of Miami, that have tangled with FPL about the transmission-line issue and local development regulations.
The dispute is rooted in a long-discussed FPL proposal to build two new nuclear reactors at its Turkey Point complex in Miami-Dade. In 2014, Gov. Rick Scott and the Cabinet, acting as the state's power-plant "siting board," signed off on the project.
But the 3rd District Court of Appeal sided with local governments and overturned the decision by Scott and the Cabinet. A key part of the ruling said Scott and Cabinet members erroneously determined they could not require underground transmission lines as a condition of the project approval.
"The court of appeal held that the siting board was required to apply the city of Miami's applicable land development regulations, and that the siting board erred when it determined that it did not have the authority to require FPL to install the lines underground at its own expense," attorneys for the city wrote in a brief to the Supreme Court.
In taking the case to the Supreme Court, FPL argued that the state Public Service Commission — not Scott and the Cabinet — has authority over issues related to installing transmission lines underground. It said the dispute involved 89 miles of transmission lines.
"This case directly affects FPL's ability to install miles of transmission lines needed to supply electricity to millions of South Florida consumers," the FPL brief said. "The (appeals court) opinion also alters the balance of power between the state's highest elected officials, sitting as the siting board, and the PSC."
The siting board also filed a brief last month asking the Supreme Court to take up the case and "reiterate the Legislature's intent that only the PSC shall regulate rates and services of public utilities."
"The 3rd DCA's decision directly affects the previously exclusive powers of the PSC," the siting board brief said. "The siting board and the PSC constitute a class of constitutional or state officers that will now separately and independently exercise the identical power to require utilities to underground transmission lines at the utility's expense."
The city of Miami, however, disputed such arguments.
"Relative to nuclear facilities, if the siting board has the authority to impose conditions on a power company (it does), then it can impose any condition without intruding on the PSC's jurisdiction," the city's brief said.
–Jim Saunders, News Service of Florida