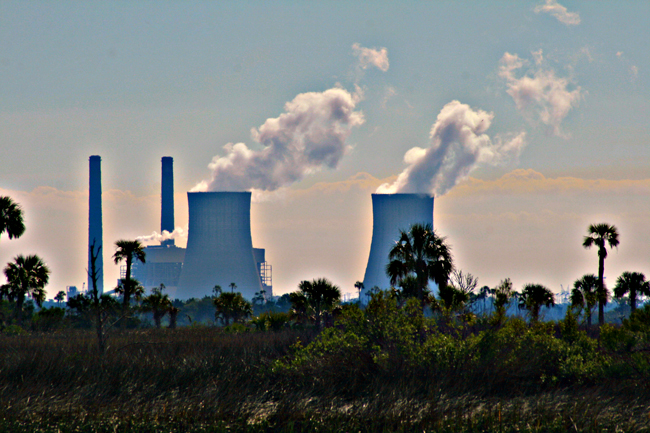 Florida customers of Duke Energy should expect to pay more next year for nuclear projects, even as the company reduces its planned nuclear footprint.
Meanwhile, Florida Power & Light, which has recently completed upgrades of two nuclear facilities, will lower the amount it collects for nuclear projects. For a homeowner who uses 1,000 kilowatt hours of power a month, that will save $1.17.
The Florida Public Service Commission on Monday approved an agreement with Juno Beach-based FPL that lowers residential customers' monthly nuclear fees to 48 cents per 1,000 kilowatt hours of power. The PSC backed an increase of 89 cents for the same amount of power that will be added to monthly bills of Duke Energy customers starting in January 2014.
The increase, expected to be on utility bills for seven years, is to cover a past increase for a project at Duke's Crystal River nuclear facility.
The rate hike comes three years earlier than planned, as part of a settlement North Carolina-based Duke reached last week that will halt efforts to build a nuclear plant in Levy County.
Commissioners approved the additional charge despite expressing concerns that they had not been able to thoroughly review the settlement proposal that includes the fee increase.
"It seems to me we're in an awkward procedural position," said Commissioner Eduardo Balbis. "In this case we're raising rates without a bit of evidence in the record."
The commission deferred the overall approval of the settlement until this fall. While the 89-cent increase is expected to be included in that review, the monthly increase isn't expected to face much opposition.
The hike comes as customers of Duke (formerly Progress Energy Florida) have already advanced nearly $1 billion for the Levy County project under a controversial 2006 state law.
Susan Glickman, a consultant for the Southern Alliance for Clean Energy, which has opposed the Levy County nuclear plant, said she had seen estimates that placed construction of the nuclear plant in Levy County at $25 billion if it had been built.
"Even if we spend $1.5 billion, it's far better than if we spend $25 billion," Glickman said. "That could be as much as $50 to $100 (a month) on top on the electric bill."
A $3.45 charge is expected to remain in place for about three years as Duke covers the approximately $200 million remaining in costs from the federal licensing process for the Levy plant.
The 89-cent hike comes in addition to a $1.28 per 1,000 kilowatt-hour charge already in place at Crystal River, which includes the damaged Crystal River 3 Nuclear Power Plant that has already been closed.
Customers could expect to see some additional charges within a few years as Duke ensures the deconstruction of the 36-year-old Crystal River 3 is safe and the facility remains stable.
The decision to halt plans for the Levy County plant came less than three months after Gov. Rick Scott signed a law (SB 1472) that established new benchmarks for electric utilities that want to collect controversial advanced fees while planning nuclear-power plants.
The measure altered the 2006 law intended to encourage more nuclear power. Florida Power & Light and Duke have used the law to collect hundreds of millions of dollars in pre-construction nuclear fees.
Duke spokesman Sterling Ivey said the company pulled its plans for Levy County because of delays in licensing by the U.S. Nuclear Regulatory Commission along with the drop in natural gas costs.
"We still think the Levy site is a very good site for nuclear," Ivey said. "If things change in the next 15 to 20 years, and nuclear becomes an option again, we want to have that ability to move forward."
Meanwhile, FPL continues to move forward with plans to build Turkey Point 6 and 7 reactors in Miami. Hearings began Monday on the plans that include pre-construction costs.
The 48 cents a month rate is expected to generate $45 million in advanced costs for the reactors and to cover costs related to recent upgrades at existing reactors in St. Lucie and Miami-Dade counties. The new generators, which must still go through the nuclear regulatory licensing process, may be a decade, at the earliest, from going online.
–Jim Turner, News Service of Florida