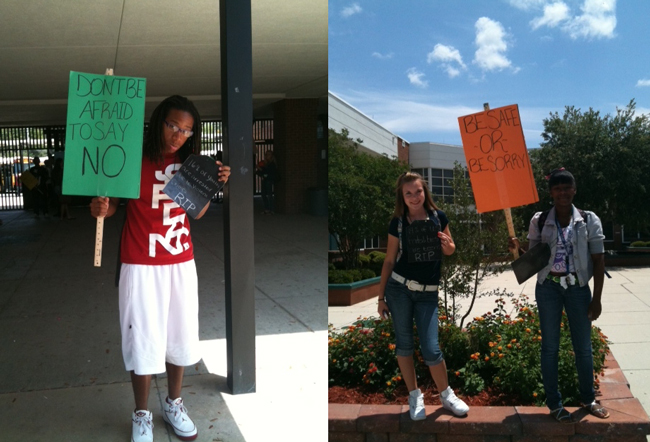 Friday evening, Flagler Palm Coast High School is having its prom night at the Daytona Beach Hilton. Cheryl Perry, the activities director at FPC, sent a version of the piece below in the form of an email to all faculty at FPC earlier this week, describing an activity she and the Student Government Association organized today as a preventive measure: to inform students, in unusual and radically realistic ways, of the dangers of recklessness on prom night and other occasions.

By Cheryl Perry
On Thursday, Flagler Palm Coast High School's Student Government Association held a "Destructive Decisions" activity, hoping to remind students how important it is to make smart choices during the prom and graduation season–and always.
The activity was based on a statistic from All State Insurance: "Every 18 minutes a teen is either arrested or killed due to reckless behavior."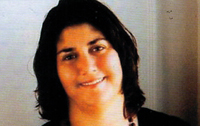 FPC Principal Jacob Oliva started the day with a brief explanation during his usual morning announcements. Then, every 18 minutes, I entered a classroom to announce that "another teen across America was just arrested or killed due to a destructive decision." One student in that class was asked to volunteer to be that teen, and the student was given a sign with a Destructive Decision Statistic on it. To accentuate the point, the signs were in the shape of a tombstone.
The classroom conversations have varied from drinking and driving to drug use to sexually transmitted diseases (STDs) caused by casual, unprotected sex, to the percentage of teens arrested due to violence, date rape, and so on. We hit it all.
The common factor ending each classroom visit was reminding students to think smart and make good decisions. I encouraged them to look out for each other and protect each other.
Volunteers were asked to wear the signs all day, and although they went through their normal schedule the rest of the day, they were asked not to talk to anyone, since they'd have become mere statistics. A flyer was also left in a classroom. This flyer lets every other class that walks into the room know that it could have been them–that they could have been the statistic. At the end of the school day, at 2 p.m., the 20 volunteers reported report to the courtyard at 2 p.m. and held picket signs reminding everyone to be careful and make smart decisions.
Teachers were asked to contact guidance counselors should they have noticed students in their class who seemed emotionally distraught by the activity.
Is it a little harsh? Maybe. But Monday morning could be even harsher if we don't get these students to think about their actions.
Thank you for teaching from the heart.

Cheryl Perry, the activities director at Flagler Palm Coast High School, is the faculty adviser for the Student Government Association. Reach her by email here.