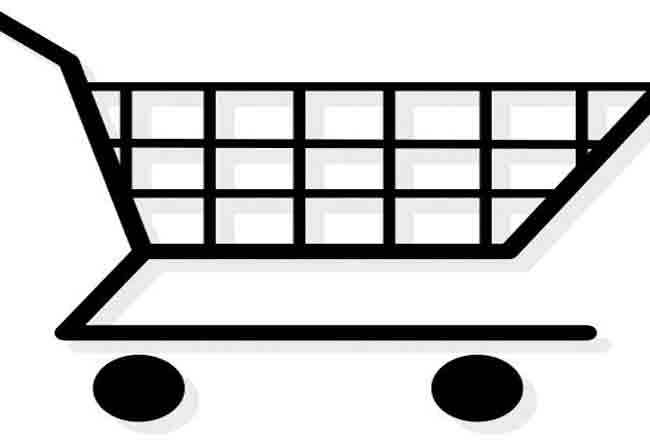 Internet retailers would have to collect sales tax when Florida residents make online purchases and remit the money to the state under a bill that cleared a Senate committee Thursday.
The measure would offset the increased revenue brought in by the measure by lowering other taxes, including offering a sales tax holiday for shoppers at brick and mortar stores. The "revenue neutral" offset provision helps Republican backers of the idea avoid any notion that the proposal is a tax increase, although they also claim that the bill simply modernizes the tax laws to require collection of money that should have been flowing into state coffers all along.
In addition to offsetting new revenue through what would surely be a popular break from the sales tax, the bill (SB 316) also would lower the communications services tax rate. That tax is charged on things like telephone service, and cable and satellite TV. Bill sponsor Sen. Nancy Detert said Florida residents would notice their home Internet service would be cheaper, offsetting the additional cost of items purchased through that Internet connection.
Online retailers like Amazon don't collect sales taxes on Florida purchases, even though Florida lawmakers say that technically, the purchases should be subject to the state's 6 percent sales and use tax.
"It's something that we should have been collecting and haven't," said Detert, R-Venice.
As it is, Florida, which has no income tax, relies primarily on its sales tax to fund government. Sales taxes make up 70 percent of general-fund revenue.  The 6 percent sales tax is levied on most tangible personal property, retailed goods, some services, rentals, vehicles and so on. But there are some 200 exemptions, including for food and medicine. 
A legislative analysis of the proposed bill found that while studies estimate differing amounts of lost sales tax revenue, the most recent, a September 2011 report by Arudin, Laffer, and Moore Econometrics, estimated tax revenue losses of $374 million in 2010 and between $449.6 million and $454.0 million in 2012. The analysis found it difficult to determine the actual amount of lost sales tax revenue in total due to the  200 sales tax exemptions and the 67 different state and local taxing jurisdictions in the state.
The analysis also found that many of the states who have enacted similar laws have become involved in lawsuits challenging the constitutionality of their laws. If this bill were to become law, Florida may be subject to such lawsuits.
Nevertheless, the bill is strongly supported by physical retailers who rely on non-Internet sales, who have claimed for years they're at a disadvantage because buyers would rather purchase items online to save sales tax.
"This bill helps to support the bricks and mortar stores in our state," said Detert. "We're helping small business and we're helping with a tax refund to consumers."
The bill passed 10-1 in the Senate Finance and Tax Subcommittee, with the lone no vote coming from the panel's chairwoman Sen. Dorothy Hukill, R-Port Orange.
While voting for it, Sen. Jeff Clemens, D-Lake Worth, questioned why lawmakers were insistent on offsetting the new revenue with other tax cuts.
"This is money we're already due, so it shouldn't have to have an offset," Clemens said.
But legislation that could be interpreted as raising taxes has never played well in the GOP-dominated Legislature and Gov. Rick Scott has begun a re-election campaign and is expected to be cool to anything opponents might portray as a tax increase.
"We're doing a tax shift," insisted Detert.
–News Service of Florida and FlaglerLive