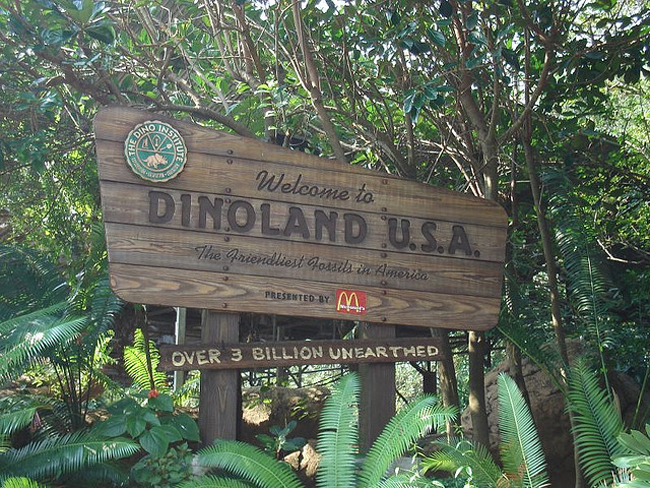 By Dan Gelber
Republican conventioneers, welcome to Florida. It is only fitting you are convening here, as we truly are the laboratory for your tax policy, your education innovation and your quest for pure markets. Here in Florida, our Republican governors and right-wing legislatures have turned your bumper stickers into state policies. So, please take a stroll out of your hotel to see first-hand how well your approach to governance has fared.
First, we have taken your "less government" mantra very seriously and shrunk state government spending to national lows. According to the U.S. Census, Florida state government employs fewer workers for its residents than any other state. The salaries of our state employees rank 43rd in the nation — teachers rank 46th — and most Florida state workers haven't seen a raise in six years.

No state took less stimulus dollars per person than Florida and Gov. Rick Scott has turned away billions we were offered to build a high-speed rail connecting our coasts.
We spend less on higher education per capita than any other state, and are 47th for K-12 spending.
Our stringent testing regimen and use of school choice vouchers is unequalled and no state exceeds our commitment to privatizing public education. Each year we divert hundreds of millions of dollars to "scholarships" (we don't use the word "voucher" anymore.) We have also made the organizing principle of our school system a minimal competence test that is now used to determine the pay scale and job security of our teachers. According to Education Week, few states test and measure their students as much as Florida.
Our approach to burdensome regulations and tax policy has made us as "business friendly" and anti-labor as a state can be. The Bureau of Labor Statistics reports that only about 6 percent of our work force is unionized. The Tax Foundation, Forbes, CEO Magazine and Inc. Magazine all agree Florida is a Top 10 business-friendly state. We have no personal income tax and our governor last year reduced the corporate tax rate, in part, by cutting $1.3 billion from the education budget.
We are vehemently anti-Obama's health care reform. Our last two attorneys general led the charge to declare it unconstitutional, and even after it was declared the law of the land, our governor announced he will not implement it.
So there you have it. Florida under the leadership of Republican icons like Bush, Scott and Rubio, and supported by proud and unthinking GOP legislatures for the last 15 years, has happily served as the grow house for Republican sound bites.
And the results are stunning.
Florida continues to have one of the worst high school graduation rates in the nation; and our seniors who do graduate have some of the lowest ACT and SAT scores around (47th and 46th in the country.) More than half the kids who graduate are not reading at grade level. So, while we have learned that testing is not teaching, if you have enough tests you get to declare success without actually achieving it.
The impact of our failure to invest in and educate our workforce is obvious. Despite our business-friendly reputation, our workforce cannot support high-wage industries. Our median household income is in the bottom quarter of the 50 states, and most of the jobs we produce tend to be low-wage. Our governor brags about improving state unemployment numbers, even though his own economists point out that the declining jobless rate is mostly due to Floridians deserting the work force.
And our "free market" approach to health care has left 4 million residents — including half a million children — "free" of any health insurance.
Well, these are the facts and as President Reagan liked to say, "facts are stubborn things."
So with the high hopes that your convention will be about how to build a better tomorrow rather than birth certificates and other nonsense, you really ought to learn the lessons of our state because bumper stickers, frankly, don't always make for good policies. America's exceptionalism can only be sustained by assuring the next generation has at least the same tools to prosper and fulfill their dreams as we enjoyed. In the nation, and here in Florida, these tools have always been, and always will be, found in public education.
So enjoy yourselves, I hope the hurricane misses you and, please, spend lots of money. Our schools are really hurting.

Dan Gelber was a State Senator and former House Democratic Leader from Miami.