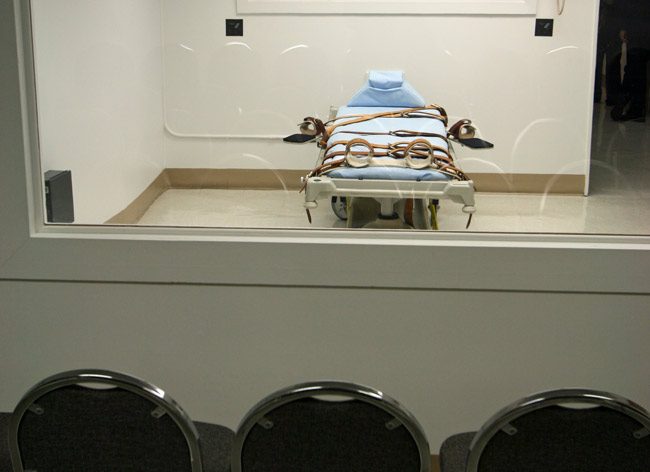 It's been barely eight weeks since Gov. Rick Scott signed a new law intended to fix Florida's flawed death penalty method–a law the Legislature was forced to rewrite after the U.S. Supreme Court on Jan. 12 declared the previous method unconstitutional.
On Monday, a circuit judge in Miami Dade County declared that new law unconstitutional. The reason: the new law does not require juries' recommendation for death to be unanimous. It requires only a 10-person majority, in panels of 12 jurors, making Florida one of just three states where a unanimous verdict is not required. Alabama and Delaware are the others. Delaware has had no executions since 2012. (Last week the U.S. Supreme Court vacated a death penalty case from Alabama and ordered the Alabama Court of Criminal Appeals to review the state's law in light of the Florida ruling in January.)
Simple majorities in decisions by school boards, county commissions and other legislative bodies are sufficient, Judge Milton Hirsch wrote in an 18-page decision. "But for the ultimate decisions made within the judicial branch of government–guilty or not guilty, life or death–majority rule is insufficient," Hirsch wrote. "We do ask, indeed we insist, that the decisions of capital juries be, in some sense, perfect; for they are, in some sense, final."
The decision is controlling, for now, in the 11th Judicial Circuit: Karon Gaiter's death sentence in Miami is now on hold, as he brought the case Hirsch decided. But the decision is "not necessarily" controlling in the rest of Florida or in the 7th Judicial Circuit, which includes Flagler County, says Spencer Hathaway, a spokesman for R.J. Larizza, the State Attorney in the 7th Circuit. "A circuit court ruling in Miami is not controlling in the 7th Circuit, even an appeal court ruling is not controlling, it's persuasive."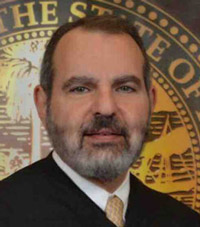 In other words, the ruling can't be ignored–and a likely appeal may end up at the Florida Supreme Court. But the fate of the new state law is muddied by Hirsch's ruling.
Hirsch points out that in all criminal cases, a jury's guilty verdict must be unanimous. The state's criminal law "has never, in any instance, tolerated less than unanimous verdicts." Given to rhetorical flourishes–Hirsch was the author in the late 1990s of "Hirsch's Florida Criminal Trial Procedure"–he he continues: "Some words admit of no modification. A decedent cannot be more or less dead. An expectant mother cannot be more or less pregnant. And a jury cannot be more or less unanimous. Every jury in every criminal case in Florida requires the concurrence, not of some, not of most, but of all jurors–every single one of them."
Yet when juries turn to recommend for death, unanimity is not required. That, Hirsch states in his opinion, "discourages a careful sifting of the evidence and of the arguments of counsel."
In an expansive opinion that quotes scriptures, William Blackstone's "Commentaries," law review articles and even an article from The Atlantic on Louisiana's death-penalty law, Hirsch concludes in a style often indistinguishable from journalistic that Arithmetically the difference between twelve and ten is slight; so, for that matter, is the difference between twelve and nine, or twelve and eight. But the question before me is not a question of arithmetic. It is a question of constitutional law. It is a question of justice. […] For us as Floridians and Americans–for each and all of us–the voice of the jurors–reach and all of the jurors–is still the small voice of justice."

Florida v. Karon Gaiter (2016)