By Rick Belhumeur
One of the biggest things that makes Flagler Beach unique is its resistance to change. In a lot of cases that is a positive thing that attracts residents to the city. However, when it comes to the city's fire department, that resistance is costing the taxpayers of Flagler Beach hundreds of thousands of dollars a year while denying residents and visitors better service that could be provided by consolidating the Flagler Beach Fire Department with Flagler County Fire Rescue.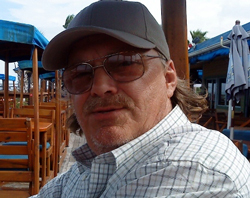 Last year after Flagler Beach City Manager Bruce Campbell asked for cost saving ideas, I wondered if consolidating resources with the county could save the City money. I shared my thoughts with Campbell and he told me that maybe I could learn more by contacting Craig Coffey, the county administrator, which I did.
I quickly learned that merging the fire departments is not a new idea. During that conversation with Coffey, I was told that Flagler Beach could realize an annual saving of over $200,000 by joining forces with Flagler County Fire Rescue. This concept was brought to the Flagler Beach City Commission for consideration several years ago only to be met with opposition from residents, some of whom apparently picketed the commission chambers before and during its meeting.
I shared what I learned with Campbell, who seemed receptive to exploring this option to help save the city money. Several times over the next four months it was suggested by the Flagler Beach Staff to avoid bringing this subject up at commission meetings. The staff's position was that it would be in the city's best interest not to raise the subject until after the investigation into allegedly improper actions by then-Fire Chief Martin Roberts and several firefighters was complete.
After the investigation was complete and the firefighters were fired, it was again suggested to postpone any comments until after their appeals were over. Yet when Flagler Beach City Commissioner Kim Carney requested a discussion on this matter, the city once again decided that this issue wasn't important enough to discuss. The city manager removed it from the agenda of the April 25 commission meeting.
Flagler Beach taxpayers are entitled to contribute ideas that would help services be run more efficiently. Why is the city resisting a dialogue with the public on such an important matter that directly affects public safety and tax bills?
The County already has two full time Firefighter-Paramedics assigned to Flagler Beach, sharing space with the Flagler Beach Fire Department in a station owned by the city. These county employees respond side by side with the city's firefighters to fire calls and emergency medical services calls (EMS). The Flagler Beach Fire Department not only responds to emergencies within the city but also beyond its borders.
At least 90 percent of all responses by the city's fire department are for Emergency Medical Services, not fires. And when there is a fire in Flagler Beach, the county responds. Why then is the city paying big bucks for a fire chief and an assistant? With the county in charge, the city would have a fully staffed fire department, firefighters themselves would be better off with higher pay, better benefits (including pension) and the opportunity for advancement within a much larger fire department.
The city is already struggling to keep up with the out-of-control pension costs. The city is begging others for help with the cost of Pier repairs. The city commission voted to save a relatively tiny amount of money by changing how its meetings are broadcast but won't discuss saving over 200 thousand dollars.
The city (residents included) needs to get its head out of the sand and quit ignoring the reality that the Flagler Beach Fire Department has issues. Equipping and maintaining a modern fire department is expensive. The Flagler Beach Fire Department needs to be upgraded to the 21st century, and a city of 4,500 residents can't afford to do that. The City Commission has a responsibility to the Citizens of Flagler Beach to at least discuss what they ask for, especially cost saving measures large enough to affect tax bills.
If the Flagler Beach Fire Department were boarded up tomorrow, guess who would put fires out in Flagler Beach? The county would. And at a much lower price and with better service than it costs the city to run its own, Flagler Beach can keep a modern Fire Department in town.

Rick Belhumeur is a Flagler Beach property owner.