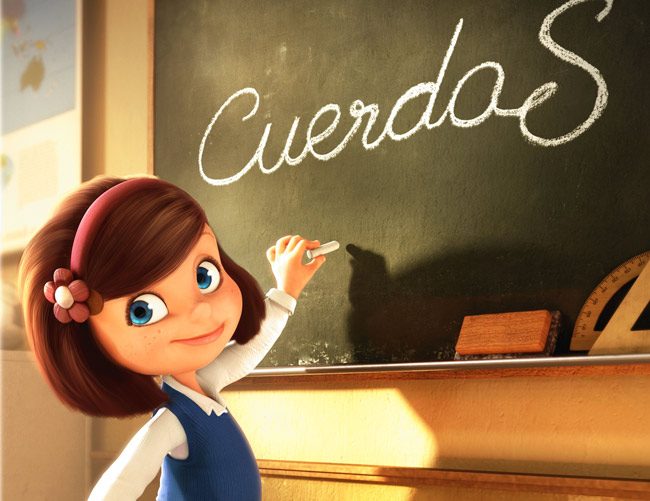 Last year at the Flagler Film Festival, movies about heroin-addicted lovers, Vietnam and the No. 2 pencil ruled. At the 2017 fest, which runs Jan. 13-15 at the Hilton Garden Inn in Palm Coast, it could be the Year of the Penis.
The 4th Annual Flagler Film Festival will present 60 films from Florida, California, New York and other states, as well as movies from Iran, Nepal, Spain, Australia, Serbia and other countries, plus a U.S.-Rwanda co-production.
According to flaglerfilmfestival.com, the event's mission is to "showcase emerging, new filmmakers of all genres, features and shorts." The festival welcomes "innovative, low-budget, micro-budget" or even "no-budget" films.
The Flagler event is not in league with such superstars of film festival-dom as Sundance, Cannes or Toronto – but it doesn't have to be, said festival director Kathie Barry.
"You don't have to be a big festival" to attract worthy independent films, Barry said. "Most films – thousands of them — don't get into those big festivals. Very few do as a percentage."
The Toronto International Film festival receives about 5,000 submissions, while Sundance garners about 10,000, she said. Indeed, the Flagler fest accepted only 60 films from 150 submissions from around the world.
But, Barry added, "Having smaller festivals, regional festivals, gives filmmakers an opportunity to have their films screened and an audience to watch them."
And so the Flagler fest, and dozens of similar ones across the country, may be the only avenues where one can view the whimsical "Life of a Student" by Flagler County filmmaker Bella Herrera, or writer-actress-director Audrey Noone's satirical "The Penis," her take on a clever way to combat male chauvinism.
The smaller festivals have a big stature among non-Hollywood filmmakers for good reason.
"You don't have to get your film into a Sundance or a Toronto or something like that to get recognition," said Barry, who co-founded the Flagler fest with her husband, Jim Barry, a retired Connecticut Department of Corrections employee, and Orlando film critic and entertainment writer Orion Christy.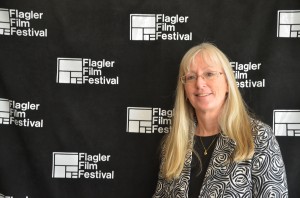 Once a film is accepted into any festival, it gets listed on imdb.com (Internet Movie Data Base), the exhaustive, go-to website for movie and TV info, trailers and bios of actors, directors and other industry personnel. If a film wins a festival award, that info will be included in its IMDB entry. Such is the case with "Animals," that tale about heroin-addicted lovers – at the 2016 Flagler fest, the film won Best Feature and, in the Drama category, took home Best Actor, Actress and Director.
Also, while Barry said it's "hard to gage" the impact that the Flagler Film Festival has had on filmmakers and the film scene, she noted that "Last year there were a number of films we screened that did get national distribution — that's always a benchmark of the quality of the films we're getting."
Those films included "My Father's Vietnam," which won Flagler's Best Documentary Feature award, and "No. 2: Story of the Pencil," which won William Allen the award for Best Director Documentary Shorts. Those movies and others also were presented at other film festivals, Barry added.
"So, it's important for filmmakers to get into a festival, whether it's small or medium or large, famous or not famous," she said.
Like other festivals, the Flagler event presents what Barry said are "two different kinds of independent film – Hollywood independent and low-budget independent."
"Hollywood independent" are those films made by people with industry credentials – sometimes quite notable credentials – and so they are able to garner bigger budgets for non-blockbuster movies "that are important or meaningful to them," Barry said.
Among such offerings at this year's fest is "Daddy Don't Go," a feature documentary produced by Omar Epps, known for his roles on such TV shows as "House" and "Resurrection," and in such films as "Love and Basketball" and "Almost Christmas."
Also, "Nathan East: For the Record," a feature documentary about the highly regarded session bass player, was directed by Emmy Award winner Chris Gero.
While this year's festival features a number of films by students from New York University, Savannah College of Art and Design, Florida State, the University of Hertfordshire in England and other colleges, there are no films by local high school students.
"We have tried over the years to get the local students involved but that's one area I feel like we have not succeeded in," Barry said. In October 2015, she attended a student film festival at Flagler Palm Coast High School and invited students to submit to the Flagler Film Festival.
---
Question-and-answer sessions with filmmakers will conclude every block of screenings.
---
"We made a special submission rate of $5 for local high students, but we didn't get any," Barry said. "I'm frustrated by that because we saw a few at the festival that were really well done and I would totally have included them. I feel like I'm failing to get the word out. I did introduce myself to two of teachers at the school that evening and I was hoping they would encourage students to submit. I feel like we're not getting the high school level."
The Flagler Film Festival opens at 6 p.m. Friday Jan. 13 and concludes at approximately 10:30 p.m. Sunday Jan. 15 at the Hilton Garden Inn, 55 Town Center Blvd., Palm Coast.
Screenings will be presented in blocks that include numerous Documentary segments as well as blocks of Drama, Horror/Thriller, International, Anything Goes Light and Anything Goes Dark/Drama. (The latter two groups feature films that don't neatly fit into any one genre or category.)
Advance tickets are $25 for a full festival pass, $10 for a daily pass or $5 for a one-block pass, available online at flaglerfilmfestival.com. Tickets at the door are $30 for a full festival pass, $12 for a daily pass or $6 for a one-block pass. For information call 386-597-0260 or see the website.
A two-film block to benefit the annual Tommy Tant Memorial Surf Classic in Flagler Beach will be screened at 6 p.m. Friday Jan. 13. Admission to that block is free, but donations will be accepted to support the surfing event.
Question-and-answer sessions with filmmakers will conclude every block of screenings except the opening Tant benefit.
Both jury awards and audience favorite awards — some 30 in all — will be announced during a champagne reception and ceremony at 9:30 p.m. Sunday Jan. 15. Along with "Best of" awards in such categories as documentary, drama, horror/thriller and international, awards also will be given for Best of Florida and Best Student films.
For a complete schedule, go online at flaglerfilmfestival.com. Here's a look at some of the films, including those by three Flagler County filmmakers:
* "The Penis," screens as part of the Anything Goes Light Part 1 block at 7 p.m. Friday, Jan. 13 – Audrey Noone's three-minute satire offers a solution for women dealing with male chauvinist pigs in the workplace. This block also includes Noone's "What the Doctor Ordered," about a woman who expresses her emotions to her husband via food.
* "Cuerdas," International block, 2:15 p.m. Sunday Jan. 15 – This animated work by Spanish filmmaker Pedro Solis Garcia tells the story of a little girl who makes friends with the new kid at her school – a wheelchair-bound boy. The film's title translates as "Strings." " 'Cuerdas' is just fabulous," Barry said. "It's one of my top films this year."
* "Life of a Student," Bella Herrera, Anything Goes Light Part 2 block, 3 p.m. Saturday Jan. 14 – A student finds himself trapped in a "Groundhog Day"-type existence in this five-minute film by Herrera, a Flagler County resident.
* "Everybody Loses Someone," Vern Shank, Anything Goes Light Part 2 block, 3 p.m. Saturday Jan. 14 – Shank is a deejay for Flagler Beach radio station Surf 97.3 FM and a musician and songwriter who leads the retro-ish pop-rock band the Cherry Drops. Shank produced the music video for the song "Everybody Loses Someone" by Gary DeCarlo, who was the original singer for the band Steam and the co-writer of their 1969 No. 1 hit "Na Na Hey Hey Kiss Him Goodbye."
* "A Love By Your Side," Paul Alexander, Anything Goes Light Part 2 block, 3 p.m. Saturday Jan. 14 – Flagler County resident Alexander wrote and performs in this "short film musical" that "examines a seldom talked-about but truly cryptic aspect of our society — isolation and living without someone to love."
* "Daddy Don't Go," Documentary block #6, 5:15 p.m. Saturday Jan. 14 – An 88-minute feature documentary produced by Omar Epps and directed by Emily Abt, who was named one of Variety Magazine's "Top 10 Directors to Watch." The film (the only one shown in this block) follows four disadvantaged fathers and their struggles to be positive role models and provide stable homes for their children.
* "Nathan East: For the Record," Documentary block #7, 7 p.m. Saturday Jan. 14 – "Twenty Feet From Stardom" documented the lives of several singers who provided backing vocals for the stars. "The Wrecking Crew" and "Muscle Shoals" did the same for nearly anonymous studio musicians. Bassist Nathan East gets a similar treatment in this 85-minute documentary which features interviews with musicians and producers he's worked with, including Eric Clapton, Phil Collins, Lionel Richie, Kenny Loggins, Michael McDonald, Quincy Jones, Al Jarreau, Vince Gill and others.
* "Undertaking," Horror/thriller block, 9 p.m. Friday Jan. 13 – This 18-minute tale by writer-director Kevin James O'Neill tells the story of a loner named Roy Maynard, who collects and buries road kill in the rural town where he lives. Movie fans will recognize Eddie Jemison, who plays Roy, from such films as "Ocean's Eleven," "Bruce Almighty," "Waitress" and many others.