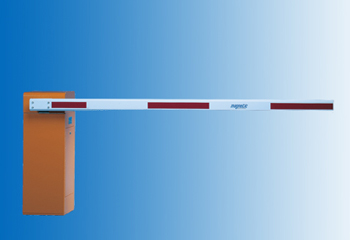 The following incident and arrest information was compiled using official documents, reports and affidavits obtained from government and law enforcement agencies. This feature is not inclusive. It is a sampling of reported incidents in the Flagler County area. Note: The U.S. legal system provides the presumption of innocence to those charged with a crime until guilt is proven in a court of law.
Last week's crime report is available here.
 This page is updated every weekday or as warranted.

Palm Coast Man Charged for Punching Child
Armando Oliveira Azevedo, 35, was arrested on charges of battery and child abuse July 1 after he allegedly punched a five-year-old in the face twice because he misbehaved. The child, his girlfriend's nephew, threw a chip canister at Azevedo that evening. Azevedo reacted by punching him twice– in the cheek and ear–with a closed fist. He also returned fire, throwing the chip canister back at the child's leg, the report said.   When deputies arrived, the boy was still "crying and extremely upset," the report said. The child's cheek was also swollen and his ear red. Azevedo was later released from jail after posting $1,500 bond for the charges, according to the Sheriff's Office website.
Area Bank Refuses to Pay Fraudulent Debit Card Charges
A local man called Sheriff's deputies June 29 to report that his debit card number was recently skimmed from a Bunnell gas station and his bank is refusing to refund the $70 in fraudulent purchases subsequently made with it. The man said three fraudulent charges were made in the Orlando area using his account number. The bank initially refunded the man's stolen cash but later took the money back, saying the charges made at a Dunkin Donuts restaurant, Walmart and a store connected to water theme park Wet 'n Wild in the Orlando area looked like "normal everyday charges." 
Stolen Tag Recovered, Local Car Buyer Could Face Charges
A 30-year-old Palm Coast man, whose name was not released, is being investigated after a passing deputy found the license plate on his new car was reported stolen in Volusia County. The deputy ran the tag June 28 through the county's dispatch system, believing the swale-parked car was abandoned, the report said. But the owner of the car soon exited a nearby home and claimed the vehicle, title in hand. He said the tag came with the car when he got it a few days prior and he was unaware it was stolen. The tag was confiscated and potential charges against the car's new owner were filed with the State Attorney's Office.
Man Sought For Breaking Grand Haven Gate
Charges could be filed against a Jacksonville Beach man believed to have damaged the automated arm at the Grand Haven gated community in unincorporated Flagler County June 27. Surveillance footage shows a beige Nissan Maxima, registered to a Jacksonville Beach man, drive through the barrier-arm at the community's front entrance. A man was driving the vehicle, the report said. The cost to repair the damages to the barrier wasn't immediately available. Board members of the Grand Haven residential community will meet to determine whether they'd like deputies to lodge charges against the car's owner for the property damage.
Burglaries
 Homes and businesses were reported vandalized or burglarized at the following locations:
Bird of Paradise Drive, Palm Coast, June 28.  A failed burglary attempt was reported at a home. 
Integra Woods Apartments, Shady Oaks Lane, Palm Coast, June 30. A laptop and $2,000 was taken from an apartment.
Car Burglaries
 Vehicles were reported vandalized or burglarized at the following locations:
Indian Trails Sports Complex, Palm Coast Parkway, Palm Coast, June 28.  An abandoned van was trashed by vandals. All of its windows were smashed and a hose was left sticking out of the gas tank.
Bella Harbor Court, Palm Coast, June 28. Prescription drugs, a watch and DVDs were taken from an unlocked vehicle in a parking garage.
Buttonwell Lane, Palm Coast, June 28. A radar detector, GPS unit and satellite radio receiver were taken from an unlocked vehicle.
Westchester Lane, Palm Coast, June 30. More than $5,000 in new stereo equipment was taken from a vehicle and the door handle and lock were destroyed.
Palmetto Street, Bunnell, June 28-30. A license plate was stolen off a homemade trailer.
DUI Arrests
  In 2008, an estimated 11,773 people were killed in automobile crashes involving a drunk driver (someone with a blood alcohol content level of .08 or more), according to the National Highway Traffic Safety Administration.  Soon, a varying list of traffic and law enforcement agencies will begin releasing the DUI data they compiled in 2009. Whether drunk driving's annual death toll rose or fell last year, the number isn't likely to be the only acceptable one…zero.  These reportedly impaired drivers were also found driving on Flagler's streets this week and were arrested.
Christian Robert Sanborn, 18, Palm Coast. June 29.