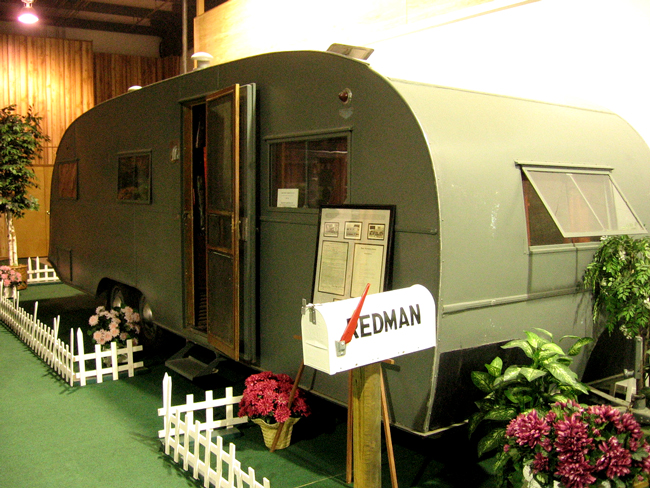 It tells you how explosive the question of boat and RV parking can be in a beach-side community. Flagler Beach commissioners couldn't agree on so much as basic parameters to discuss the issue Thursday evening, or whether to let its advisory Planning and Architectural Review Board have at it first, as would normally be the course of action when a regulatory change is proposed. The most they agreed on was to talk about it some other time.
Which is another way of saying that, as has happened before, they're leaving it up to Commissioner Joy McGrew to break the stalemate.
McGrew was absent (she's on vacation in North Carolina), reducing the commission to four members and a paralytic 2-2 split on what's at the core of the latest issue with boat parking in Flagler Beach: should RVs be treated the same way as boats (or vice versa)? Commissioners John Feind and Jane Mealy think they should. Commissioners Ron Vath and Steve Settle think boats and RVs should have separate rules.
"Some people haven't noticed: we do live on an island," Vath said.
Feind didn't see the logic. "I've been through this three times now," he said. "If we're going to get people mad at us, we might as well get everybody mad at us and get it over and done with. I really think we should do whatever we're going to do and do it. I don't see how we can say RVs and not boats. I mean, that doesn't even seem fair to me. And if we're going to write an ordinance, we should write an ordinance that covers both of these things."
---
Listen to the Commission's Complete Discussion of the RV-Boat Proposal[media id=71 width=250 height=100]
The most commissioners could decide was to have the matter put on a future agenda. When that happens, expect the same public response as in 2006, when it was standing room only in the commissioners' chambers, and some people had top leave the room because of fire marshal regulations. In Flagler Beach, three things matter more than any other, Vath says: boating regulations, surfing near the pier and dogs on the beach.
Yet you'd be surprised about the relatively small number of boats and RVs in this beach-side community of 5,000. A mid-June census of boats and RVs by the city produced the following results: a total of 130 boats, including 10 jet skis (83 at the north end of town, 47 at the south end), and 20 recreational vehicles, 16 of them at the north end of town. There were also 93 boat trailers.
Commissioners didn't bring up the question of whether RVs should be treated differently than boats. A resident did back in January, by pointing out that the current ordinance — which the commission isn't enforcing anyway — is ambiguous about RV parking. So commissioners, after a marathon discussion then, agreed to clarify the ordinance. That process only posed a new question: if RVs are to be regulated more stringently, as the proposed ordinance does, should boat parking remain relatively unregulated?

The current ordinance is vague. The proposed ordinance is clear. And it does what Feind and Mealy favor. Some basic points:

Boats and RVs must follow the same rules.
Boats, trailers and RVs may be parked alongside or on residential properties as long as they don't obstruct vehicular traffic or perspective, for safety reasons.
Boats and RVs may not be lived in.
Boats and RVs must be kept in working order and be properly registered, with tags. No wheel-less stuff on cinder blocks in anyone's yards, in other words.
Boats and RVs  must be owned by the resident of the property, to prevent out-of-towners from turning Flagler Beach lots into parking lots. Visitors can park their boats or RVs on friends' or relatives' property for up to 72 hours.
Boats and RVs larger than 40 feet must be stored in fully enclosed garages or carports. (That one isn't likely to stick, as Virginia Cassady, the city's attorney, called it "overregulation" and recommended against it.
Cassady summed up the proposed regulations as "good sense."
That's about where good sense ended Thursday evening as commissioners took up where ambiguity left off, meandering back and forth in a 30-minute discussion over how to handle the proposed ordinance they had asked for. The proposal did go further than commissioners may have intended: They wanted clarification of RV rules, not necessarily a redrawing of boat-parking rules. But that just why Cassady was submitting the proposal to them before it went to the Planning and Architectural Review Board—to ensure that the board was getting something the commission was comfortable with.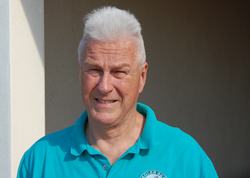 Vath wasn't comfortable with the way it was being presented, calling it "camouflaged" in the agenda, a characterization Penny Overstreet took issue with toward the end of the meeting: "I am the person who drafts the agenda, and I didn't put it on there to hide it. As a matter of fact, previously, I would have never, or your former clerk would have never even put a bullet on there. It just would have been city attorney report and they would have verbally said something to you, so I really thought I was doing a good thing."
She was: local government agendas can sometimes be the modern equivalent of impressionism without the art—all fuzziness, no precision. Not in Flagler Beach agendas. Fuzziness there begins when you step up to the commissioners' dais. The agenda item on boats and RVs was not only detailed: it included 10 pages of background material (See the material, including the proposed ordinance, here.)
The fuzziness on boats and RVs can only last so long, however. "We need to deal with boats because we've  received criticism that we weren't dealing with boats," Mealy said. When commissioners will do so is not clear: they have one of their most difficult budgets in years to approve, and they have a new city manager to pick. They may delay the boating issue until after those two have been dealt with.