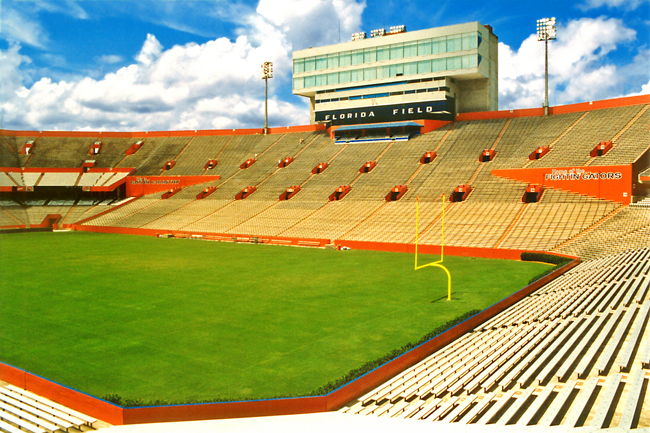 Year after year, Flagler County and Florida students have been doing poorly, compared to their peers nationally, on the ACT, the college-entrance exam that tests students on their math, reading and science skills. This year is no different. It is, in fact, a little worse, as composite scores on the four tests in Flagler have fallen for the fourth straight year, even as Florida scores recovered slightly, back to their 2008 level.
Compared to the national average, Flagler and Florida scores remain dismally low: If Flagler County were a state, its composite score of 18.6 would rank at the very bottom of the table, below Mississippi's 18.7, well below the national average of 21.1, and a universe away from the scores of students in New England and the Northeast–where property taxes are much higher, as is the quality of schools. Vermont, New York, Maine, New Jersey, Connecticut, New Hampshire and Massachusetts all had average composite scores of 23 or better.
Flagler County school board members regularly tout their district as top-rated: it was an A district for four years in a row, and dropped to a B last year. Those ratings are based on test results conducted exclusively in Florida, and comparing Floridian students only to each other. The tests and the results are, in essence, gamed to make the state's education standards appear stronger than they are. National tests give the lie to the illusion: Florida students have historically ranked near the bottom among states on ACT and SAT scores. The state is doing better in graduating students from its colleges, which attract students from out of state because of the colleges' affordability. (That affordability is eroding rapidly, however, as the Legislature and college presidents have agreed to bring Florida tuition costs in line with national averages).
Students taking the ACT are scored on English, math, reading and science, with a composite score combining the four. In Flagler County last year, 448 students took the test, well above the previous record of 389 set the year before. That's an encouraging sign, as it signals more interest in college tracks, although students are also being encouraged to take the ACT as one way of meeting graduation requirements. An increase in the number of students could also account for a drop in scores, but more students took the test in Florida as a whole, too, and Florida's scores went up.
Flagler students scored the lowest in English, with an average of 17.5, which compares to 18.9 for Florida and 20.5 for the nation.
In math, Flagler students scored a combined average of 18.7, sompared to Florida's 20 and the nation's 21.1/. In reading, Flagler scores were 19.6 (19.3 for Florida, 21.3 for the nation), and in science, the scores were 18.2 (19.3 for Florida, 20.9 for the nation).
The composite score of 18.6 in Flagler compared to 19.8 in Florida and 21.1 in the nation.
The ACT also calculates the proportion of seniors students prepared to take college-level courses. Those numbers were worrisome across the board, not just in Florida–even to ACT officials. Based on a series of tests assessing various disciplines, just 25 percent of students nationally proved ready in all the tested disciplines. In Florida, the proportion was 18 percent. In Flagler, it was 14 percent.
Success in college and career is at risk for at least 60 percent of likely college-bound 2012 U.S. high school graduates, according to ACT's latest report, "The Condition of College & Career Readiness 2012." The annual report focuses on the scores earned by graduating seniors who took the ACT college and career readiness exam—this year a record 52 percent of the U.S. graduating class.
More than a fourth (28 percent) of ACT-tested 2012 graduates did not meet any of the four ACT College Readiness Benchmarks in English, mathematics, reading and science, suggesting they are likely to struggle in first-year college courses in all four of those subject areas. Another 15 percent met only one of the benchmarks, while 17 percent met just two. In short, a total of 60 percent of test takers met no more than two of the four benchmarks. In comparison, only 25 percent of tested 2012 grads met all four ACT benchmarks, unchanged from last year.
"Far too many high school graduates are still falling short academically," said ACT Chief Executive Officer Jon Whitmore. "We need to do more to ensure that our young people improve. The advanced global economy requires American students to perform at their highest level to compete in the future job market and maintain the long-term economic security of the U.S."
ACT's empirically derived College Readiness Benchmarks are based on actual grades earned in college by ACT-tested students. They specify the minimum score needed on each of the four ACT subject tests to indicate that a student has a 75 percent chance of earning a grade of C or higher or a 50 percent chance of earning a B or higher in a typical credit-bearing first-year college course in that subject area. ACT continually updates its research to ensure that the benchmarks are reflective of college success.
College readiness levels remain particularly low among African American and Hispanic students. None of the four ACT College Readiness Benchmarks were met by more than half of students in those racial/ethnic groups. In contrast, the majority of Asian American and white students met or surpassed the benchmarks in all areas except science.
"The 2012 ACT Condition Report is clear: There is far too much disparity in education outcomes for our students—gaps based on income, ethnicity and race, subject area, and vast differences between those who take the core and those who do not," said Council of Chief State School Officers Executive Director Gene Wilhoit. "This report is a reminder as to why we're making sweeping changes in state standards, among other reforms, and that we need to move even more swiftly."
ACT research points to the importance of early monitoring and intervention to identify students who are at risk. Last month ACT announced plans to launch a new "next generation" assessment system covering early elementary grades through high school. The new system will be designed to provide students, parents and educators with information and insights on multiple measures of readiness to help ensure that students are on track for success starting early in their academic careers and continuing on through high school graduation.
The new ACT system is built on the organization's industry-leading College Readiness Standards. It will be aligned with the Common Core State Standards in English language arts and mathematics, which are coming to Florida and Flagler schools, but will also go beyond the Common Core Standards, providing information on science achievement as well as behaviors and goals. The system will be linked to ACT's College Readiness Benchmarks, which are aligned with rigorous international standards such as the Programme for International Student Assessment (PISA) to ensure U.S. competitiveness.
Nationally, the percentages of graduates who met or surpassed the ACT College Readiness Benchmarks in mathematics and science each rose for the third straight year in 2012. Somewhat fewer than half (46 percent) of ACT-tested graduates achieved the benchmark in math, and nearly a third (31 percent) achieved the benchmark in science. Each of these figures has increased by 3 percentage points overall since 2008. In Flagler, scores fell, year-over-year, in math and science.
In contrast, college readiness levels in English and reading—although still higher than those in math and science—have been relatively flat over the past five years. Two-thirds (67 percent) of examinees in the class of 2012 met or surpassed the ACT College Readiness Benchmark in English, while just more than half (52 percent) met the benchmark in reading. Each of these levels is 1 percentage point lower than it was in 2008.
"State-level initiatives related to STEM—science, technology, engineering, and mathematics—may well have helped move the needle in terms of students' readiness in math and science," said ACT Education President Jon Erickson. "That's good news. But there is clearly more work to be done. Research into the impact of statewide STEM initiatives on student achievement could provide lessons for improving other areas of student learning. And, just as importantly, we need to ensure that every student and teacher has a powerful system that provides insights and direction to help guide students throughout the entire continuum of lifetime learning."
The majority of states have funded initiatives designed to increase student interest, participation, and achievement in STEM fields, which are becoming increasingly important to the nation's productivity and competitiveness.
The ACT data point to a disconnect between the types of careers that graduates are interested in pursuing and the types of jobs likely to be available to them. The percentage of ACT-tested graduates interested in careers in the five fastest growing fields according to the U.S. Department of Labor—education, computer/information specialties, community services, management and marketing/sales—was less than the projected demand for workers in each case.
"Over the years, we've seen the impact that inadequate college and career readiness has had on the U.S. economy," said ACT Workforce President Martin Scaglione. "Employers have said it is becoming increasingly difficult to match their job openings with workers who have proven skills. We must connect academic skill development in K-12 education to the skills these students will need to get a good job. ACT is hard at work developing new initiatives that will help achieve this goal."
ACT score results are increasingly reflective of the state of learning in the U.S. with each passing year. More than 1.66 million 2012 graduates—52 percent of the entire U.S. graduating class—took the ACT, including virtually all students in nine states. This represents a record level of participation for the eighth consecutive year.
The testing population is also becoming increasingly diverse and representative in terms of race and ethnicity. The current proportions of African American (13 percent) and Hispanic/Latino (14 percent) students in the ACT testing pool closely match those in the general U.S. population.
The full national report and each state ACT report can be viewed and downloaded for free on ACT's website.