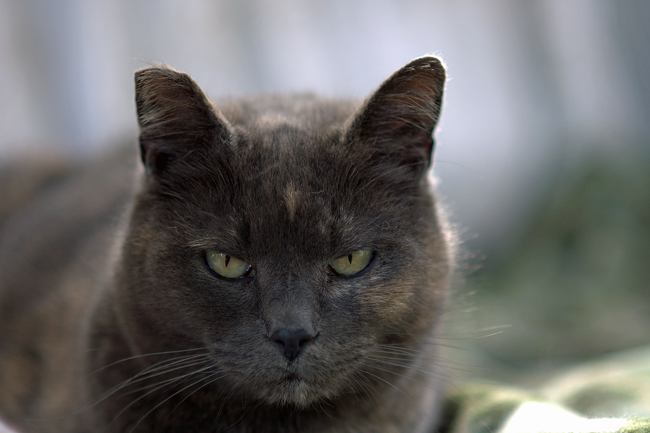 By Elizabeth Robinson
There is so much natural beauty to appreciate in Palm Coast that when I first moved here six years ago I didn't notice that there was something amiss in my new city.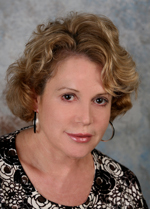 It wasn't long before I realized that there was a troubling phenomenon in the backdrop of daily life here. Everywhere I went, there were feral cats: cats behind the supermarket where I shopped; cats in the woods beside the strip mall where I did errands; cats out by the dumpster behind my favorite restaurant; cats taking refuge in a friend's garage; cats in vacant lots; cats my neighbor was feeding in the cul-de-sac.
Some of the feral cats we see look bony and tattered. They crouch in the shadows on high alert, ready to run the moment someone approaches. Others appear friendly and reasonably healthy. Many have had human contact their whole lives. They may once have been someone's pet. These cats will let you get close. They tend to laze in the sun, as if a patch of cement with cars whizzing by is a natural place to be.
But regardless of their appearance, all the cats are intently focused on one thing: the arrival of their feeders. Many residents feed feral cats on their property or at locations around the city. The cats depend on these meals. Sometimes this caretaking relationship goes on for years. Feeders often come to know the habits of each cat in their colony. They can recognize when cats are sick, and they mourn when they are missing.
These feral caretakers often find themselves at odds with residents who resent the presence of the cats. Feeding can attract scavenger birds and raccoons. The more careless feeders leave a litter trail of paper plates and rusty cans.
In some cases, the dispute over cats pits neighbor against neighbor. One resident is caring for ferals on her property while another is calling animal control to complain. There are often suspicions and accusations that residents unhappy about the cats are hurting and even poisoning them. The tension level ratchets up with the size of the colony. There are sections of Palm Coast where residents report 20 to 30 feral cats roaming a six-block radius. If you are someone who doesn't want the cats there, you can feel as though you're under siege.
After I came to understand the magnitude of the problem here I wondered how it happened. I wanted to know what was being done, or not done, by this community that is so overrun.
There are several factors contributing to the problem, the most central being that not enough cat owners are spaying and neutering their pets. There is also the long mating season that occurs in warm climates. Kitten season in this region lasts  from April through October, at least.
But there is something else that Palm Coast is rejecting that municipalities across the country, including elsewhere in northern Florida, are adopting to reduce their feral cat populations. It is called Trap, Neuter and Return.
Free-roaming cats are trapped, spayed or neutered, given a rabies shot and returned to where they came from. An ear is notched to indicate that a cat has been fixed. Colonies begin shrinking. If TNR efforts are consistent, there will be far fewer new births. The cats that remain are healthier, roam less and exhibit fewer aggressive or nuisance behaviors.
TNR is widely embraced by animal welfare groups as the best means of population control. It is endorsed by the ASPCA and The Humane Society of the United States.
The most effective TNR programs usually involve large grants or the redirection of municipal funds, but volunteer efforts that make no demands on public treasuries still get results.
Jacksonville, Deland, Port Orange and Flagler Beach are among the growing list of cities and towns that have adopted TNR programs. Cities are turning to the protocol not only because it is humane, but because it is cost effective.
Port Orange estimates that its new TNR pilot program will realize a $125,000 reduction in shelter impound and euthanasia fees. Multiple long-term studies have definitively shown that TNR reduces the size of managed cat colonies.
Meanwhile, TNR is illegal in Palm Coast. Our city continues the outdated and very expensive strategy of trap and kill. The city can't get ahead of the problem. Yet city officials stay committed to the notion that systematically killing cats is the way to manage an animal population.
As an animal advocate and a taxpayer, that is not what I want my government to do. So, six months ago I worked with a group of concerned residents to form Community Cats of Palm Coast, an organization dedicated to the promotion and practice of TNR. We are circulating a petition asking the city to change its ordinances to allow TNR and permit the existence of feral cat colonies already present within city boundaries. The petition has been signed by more than 2,000 people and can be found at the offices of most local veterinarians, and at groomers and pet stores.
It is time for our city to address cat overpopulation in a way that residents can feel good about. An abundance of free-roaming cats is an old problem in Palm Coast but one that requires a new and forward-thinking solution.

Elizabeth Robinson, a Community Cats of Palm Coast founder and Palm Coast resident, can be reached by email here. The organization's Facebook page is accessible here.