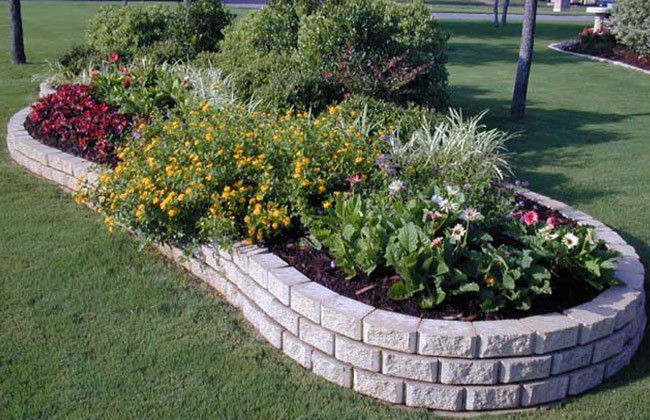 Put up your fences, put up your walls, open your bars and restaurants, Palm Coast declares. Just do it within new rules, as long as your existing fences and bars aren't grandfathered.
The Palm Coast City Council Tuesday evening unanimously approved the new rules, 4-0, with Mayor Jon Netts absent. Netts had been the measures' strongest critic—not because he opposed them, but because he wanted to ensure that they would not be "arbitrary or capricious."
The council last year brought the matter to the administration's attention regarding outdated language and practices regarding fences and bars. The process started in January, specifically to look at whether fences along saltwater canals should be see-through or not, in order not to spoil views of the waterways for adjacent property owners. The planning board and the council batted around various versions of the new rules until a final version was approved by the planning board, 6-0, leading to Tuesday's council vote on first reading.
The rules allow for more colors for metal and vinyl fences, end the onerous requirement that fences be set back from right of ways, golf courses and canals by 3 feet, and allow fences in side yards without requiring shrubbery to help mask them. Pre-cast concrete fences in wood, stone or brick-simulated patterns will be allowed. And within 20 feet of saltwater canals, fences must be either see-through (that is, have at least 50 percent visibility) or no higher than 4 feet high.
"I don't think having 3-foot setback provides any benefit to the city," City Manager Jim Landon said last week, when the council last analyzed the issue in a workshop. "I think it hurts the property owner and maintenance because now you've got to get your lawnmower to get around back of the fence."
There was some lack of clarity back then, as far as Mayor Jon Netts was concerned, regarding the installation of fences on easements between homes: "Find out what our city policy is on people installing things on the 5-foot easement between homes," he asked the administration. "Do we tell them, you can put it there at your own risk, or are we saying we'll replace it if we've got to dig it up. I just want to be consistent across all properties."
The city will allow fences and walls within easements "as long as it does not interfere with utilities," according to the proposed language. The fences and walls would have to be moved and replaced "at the property owner's expense" if the utility requests that the fences or walls are moved to allow for work. But the city may also have the authority to ask a property owner to move a fence if it's going to create a problem.
"We have some work to do to figure out what we're doing," Landon said last week. "You've got planners out here and they're not the ones digging up yards." That work was done by Tuesday's vote, for example specifying rules about landscape features. The city stressed that it does not intend to regulate landscape features, aside from the 3-foot rule.
A week ago council member Bill McGuire, the vice mayor who chaired Tuesday's meeting, had his reservations.
"I'm still not sure what kind of problem I'm solving and how much I'm solving it and what the difference is going to be," McGuire had said then. "if people already are doing things that would conflict with this, and we're going to say well, that's OK, because you're grandfathered, then this only applies to new construction," or replacement fences. "So how big of a headache is it to the city that I'm trying to fix here?"
It's a matter of maintenance of lawns and plants outside of the fence line, the administration says. The aim is to minimize the hardship on people who have fences now, while giving them the option of moving their fences further out than where they currently are, since the buffer or setback is eliminated. "Not having that 3-foot requirement actually makes life easier for all of us," Landon said. The buffer was initially designed to give homeowners a chance to have plantings that soften the appearance of a fence. Instead, it's caused "more ugliness," Landon said.
There were other questions: what if a homeowner puts up a 4-fout high planter around a tree, or stonework that rises five feet but is deemed part of the landscape? "The people who have to enforce this interpret this," Landon said, looking not to put in more language than necessary in the code.
"But then it becomes arbitrary and capricious," Netts said. "Because I tell you, wherever you have ambiguity, somebody is going to take advantage of it."
As far as bars are concerned, the new standards can be summed up this way: bars, taverns and nightclubs are not allowed in office or neighborhood districts. Outdoor entertainment now demarcates the difference between higher and lower intensity bars, with live entertainment—rather than "discos"—defining the difference.