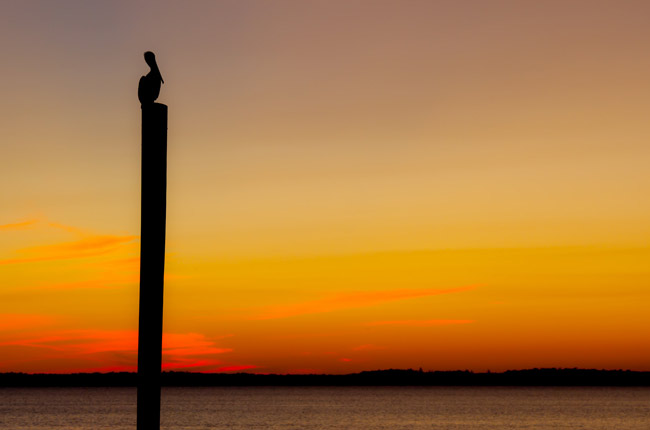 Last Thursday, the U.S. House of Representatives passed a bill that would compel the federal Bureau of Land Management to lease potentially up to half a million acres of federal land in Utah, Colorado and Wyoming to oil companies to "research" and explore oil shale and tar sands development, two largely unproven or prohibitive technologies. A wind production tax credit, meanwhile, failed to pass the House.
Canada is developing tar sands at immense environmental and energy costs: it takes burning a barrel of oil to produce three barrels of oil from tar sands (so marketable production is two barrels for every three produced). Tar sands production in Canada consumes enough energy to heat nearly all the homes in the country. Oil shale has never been produced effectively despite a century of experimenting because, as Elizabeth Kolbert described it in an article on synthetic fuels for The New Yorker, it "involves basically rewriting genealogical history." That history also involves bleak experiments by Exxon Mobil that resulted in mass layoffs.
Yet the oil shale and tar sands experiment is tied to the Republican leadership's transportation bill, crafted out of the committee John Mica chairs, and calling for $260 billion in spending over the next 10 years–with some of that revenue supposed to be generated by new oil shale leases. But the non-partisan Congressional Budget Office's analysis of the transportation bill concludes that only $100,000 can be expected from leasing public land to oil companies for oil shale, and that should the Republican plan be adopted, the Transportation Trust Fund would have a $78 billion deficit in 10 years.
Nevertheless, the House passed the oil shale and tar sands bill on a largely party-line vote of 237-187, including the votes of seven of Florida's representatives, all of them Republican: Ander Crenshaw, Clifford Stearns, John Mica, Dan Webster, Dennis Ross, Bill Posey and Thomas Rooney.
Seventeen of Florida's representatives voted against, including 11 Republicans, because the bill is part of a broader plan that opens more future public land and waters to exploration, including the Arctic National Wildlife Refuge, offshore in the Atlantic and the Pacific, and the Gulf of Mexico, and because it does not explicitly protect such places as the Everglades.
During debate over the bill, Kathy Castor, D-Fla., proposed an amendment that would have done just that: it would have prevented drilling within 5 miles of any of the Great Lakes or the Everglades. The amendment failed on a 241-176 vote, with 17 of Florida's House members, including Mica and Sandy Adams, rejecting it.
Below is the speech Castor delivered when she introduced her amendment. The speech sums up the numbers and the ideological divide over the issue.

The Republican leadership's transportation package is a dead end. It is being panned by businesses, Democrats and Republicans alike. What we will vote on next is the Republican funding portion of the package and it is a little bit different.
See, this is a special story. In fact, it is a love story, the love story of a breathtaking display of affection of Big Oil by the Republican party. The bill is a special Valentine, a love letter of the Republicans' undying devotion to Big Oil. No others compare.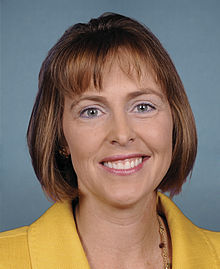 The problem is that, with the Republican congressional leaders' blind passion for Big Oil, they correspondingly demonstrate an animosity to American families and businesses. See, it's been less than 2 years since the BP Deepwater Horizon disaster, and the Republicans in Congress now propose to drill for oil just about anywhere.
Have safety measures been adopted by this Congress? No. Do they recognize that there are special places across America that are not appropriate for oil drilling? Not really.
For example, the bill would allow drilling right off of the beaches of Florida. Florida's tourism industry, meanwhile, employs more than 1 million people. Tourism and fishing are multibillion-dollar industries. Drilling closer to our shores puts those jobs at risk. Yet that's what the Republicans propose here. And for what? The CBO says that if you drill off the coast of Florida, that will generate $100 million. Billion dollars in industry and tourism and fishing or $100 million?
BP decimated the gulf coast and caused billions of dollars of damage to our economy and our environment. The disaster is estimated to have cost the State of Florida, alone, $2.2 billion and almost 40,000 jobs.
he Republican love letter to Big Oil could be the kiss of death for small businesses, hotels, motels, shrimpers, fishermen, and families that rely on tourism, and that's just in the State of Florida. This bill puts too many jobs at risk in a misguided, love-struck attempt to allow Big Oil to drill just about anywhere, including unique and sensitive areas all across America.
Republican leadership has made it abundantly clear they are willing to sell America to the highest bidder. Well, I'm here to say America is not for sale.
Is nothing sacred in this country anymore? Is nothing off limits? How about Mount Vernon, George Washington's home? Would we drill there if Big Oil could make a few bucks? How about Gettysburg National Battlefield? I hear there may be some natural gas nearby. Why not check Grandma and Grandpa's backyard. You're already trying to take away their Medicare, so why stop there?
There are places in America that are not for sale and should be protected, and my amendment provides a test. Here's the test:
I pick two special areas to put to the test in this Congress. My amendment will prevent drilling within 5 miles of any of the Great Lakes or the Everglades.
Now, don't get me wrong, we must have robust domestic oil production–in fact, that is happening now. We are currently producing in America at higher levels than ever before. We have more domestic production than we import. Last year, U.S. crude oil production reached its highest level since 2003. And the Obama administration has offered and continues to offer millions of acres of public lands and Federal waters for oil and gas exploration and production.
In 2010, the Department of the Interior offered 37 million acres in the Gulf of Mexico for oil and gas exploration, but the oil companies have only tapped 2.4 million acres. So why are we going to open up even more public lands for drilling when we haven't even used one-fifteenth of what's available? It's a love story. It's a love story.
Last year, although Exxon made $41 billion, BP made over $25 billion, the Republicans saw to it that American taxpayers chipped in another $10 billion from 2002 to 2008.
Well, enough is enough. We are not going to turn the Great Lakes into the "Okay Lakes," and we're not going to turn the Everglades into the "Neverglades." The Great Lakes and Everglades are not just environmental treasures; they are the lifeblood of our local economies. The Great Lakes and Everglades employ many Americans who work in tourism, lodging, fishing, and ecological industries.
I urge my colleagues not to play an enabling role in this tawdry love affair between most Republicans in Congress and Big Oil.