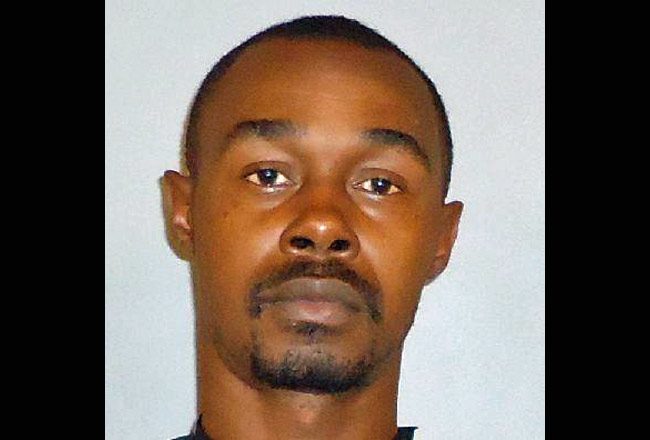 Last Updated: Tuesday, 5:41 p.m.
C.J. Nelson, a 39-year-old resident of Palm Coast's P-Section, was jailed Friday after allegedly punching a 16-year-old disabled girl in the face at Epic Theaters in Palm Coast's Town center. A by-stander's cellphone video that captured part of the confrontation on video shows the girl falling to the ground after Nelson punched her.



Nelson is facing a felony charge of child abuser and a misdemeanor battery charge.
According to his arrest report, a 19-year-old woman had brought her sister to the theater and were at the front of the theater, in the ticketing area, when a Nelson's daughter, also a teenager, walked up to the alleged victim, had a look, then walked away. According to the report, the two girls had been in a fight at school earlier that day.
Nelson's daughter then returned with a large group of people, along with Nelson, who walked up to the girl's older sister with his daughter. The 19-year-old and Nelson's daughter then started a verbal argument, and before long involved some physical contact.
All the while the 19 year old had been attempting to buy movie tickets, though her card was declined. When she stepped out of the line to call her bank, more people walked up to her, while the two girls who'd reportedly had a fight earlier that day at school began arguing again. Nelson, according to the report, first took a swing at the older girl, then, as the older girl's sister was standing between Nelson and her sister, he allegedly punched the younger girl, cutting her lip.




When the older girl told him she was calling police, Nelson replied: "I don;t care, that's my second home." It's not clear if he was referring to Epic Theaters or the Flagler County jail, where he was jailed four years ago on a minor pot charge, and eight years ago on a misdemeanor.
The video, according to the report, shows Nelson "advancing on both victims as they were walking away. C.J. quickly extends his left arm and punches [the younger girl] in the faces which causes her to fall to the ground. It will be noted [the victim] is a juvenile and is disabled due to her left eye."
Flagler County Sheriff's deputies located Nelson at his home at 37 Port Echo Lane in Palm Coast. He told cops that he was defending himself, saying someone had yelled out "knife", causing him to react. "The video recording does not support this statement and no one can be heard yelling that phrase in the portion of the incident that was recorded," the arrest report states.
Nelson was booked at the Flagler County jail at 10:25 p.m. Friday and was released an hour later, after posting bail on $3,000 bond. He is scheduled for a felony arraignment before Circuit Judge Matthew Foxman on Nov. 21 at 1:30 p.m.
Oct. 25 update–Stephanie Nelson, who spoke with FlaglerLive Tuesday, said the police report tells only one side of the story, and that the story is misleading. She said she and her family–including C.J., her daughter, her niece and her goddaughter–all went to the movie theater. Getting there a few minutes late, she asked the girls to check on the movie time so they could figure out whether to see the 8 or 10 p.m. showing. One of the three girls then came back to the car and told both Nelsons that someone in the movie line was trying to re-ignite an argument that had taken place between the two girls at Buddy Taylor Middle School earlier.




That's when both parents went up to the 19 year old, let her know they were the younger girl's parent, and that the issue should be left up to the school to deal with, as the investigation into that confrontation was just beginning. (The school contacted Stephanie Nelson today as part of that investigation. The older girl told Stephanie Nelson that she herself in a parental role in that situation. "Why are you trying to make her fight?" Stephanie Nelson asked her.
"We didn't come to the movie to follow them, I've got my whole family with me," Nelson said, saying she and her husband had no idea who the people were, yet they were putting up their fists in a confrontational way "to come after my 14-year-old." So C.J. intervened to protect her, Stephanie Nelson said, and when the 16-year-old ran up to hit him, he put out his hand to push her away, not to hit her. "She stumbled and got right back up," she said.
C.J. Nelson himself, in a brief interview, said he didn't know the girl's age–and didn't even know she was a girl. To him she had the appearance of a grown person who was about to attack. He said as the father of eight children–and a football and basketball coach–he would not hit a child. But, he said, "I had no other choice but to defend myself. I did not intentionally try to hurt her." He added, "I would apologize to the family, deeply I would," but, he said, "it was a misunderstanding."