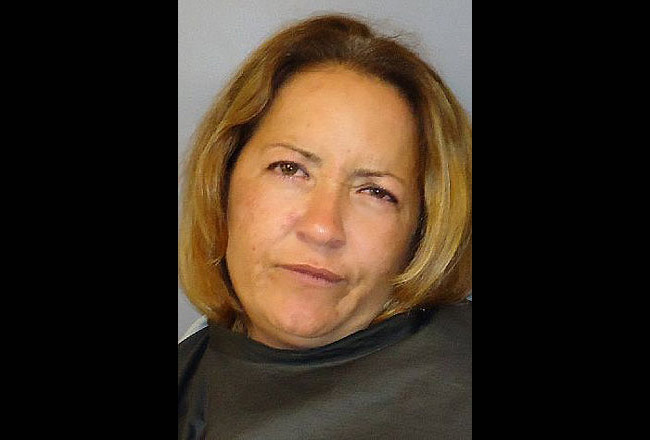 Just after 11 p.m. Wednesday night Flagler County Sheriff's deputy John Castanheira was conducting a traffic stop on Palm Harbor Parkway, at the entrance to the Marina Cove condominiums. The driver of a red Honda registered in Connecticut had run a stop sign at Palm Harbor Parkway and Clubhouse Drive. When Castanheira initiated the stop, the driver of the Honda stopped the car abruptly, causing the deputy to angle the front of his cruiser toward the grass shoulder to the right, directly behind the Honda, according to Castanheira's report.
Castanheira got the paperwork from the driver of the Honda and returned to his cruiser to write a warning ticket. Deputy Michael Sapp by then had joined Castanheira. Sapp's cruiser was behind Castanheira's, and Sapp himself was standing at Castanheira's passenger window. Both cruisers' emergency lights were on.
Just as Castanheira was finishing to write up the warning and opened his driver's side door, Sapp warned him that a car was coming up from behind, heading north on Palm Harbor Parkway. Castanheira stayed in his seat, the door to the cruiser "slightly ajar," as he described it in his report. "A short time after Deputy Sapp alerted me," Castanheira writes in his report, "the vehicle drove by striking the driver's side door of my marked patrol vehicle, which was ajar, nearly ripping off the door."
The car, a green Chrysler SUV, kept driving.
Colleen Comfort, a 45-year-old resident of Collingwood Lane in Palm Coast (not far from the scene of the accident) was at the wheel, drunk.
Sapp got into his cruiser and set chase, and the Florida Highway Patrol was called to the scene, as is usual when a wreck involves a local police agency. Sapp stopped Comfort near her home on Collingwood Lane and Cottonwood Court. She was taken to Sapp's cruiser, where a Florida Highway Patrol deputy interviewed her.
Comfort told the trooper that she thought she'd hit a mailbox and did not think she'd done anything wrong, according to the trooper's report. "Her speech was slurred, she was swaying around in the seat, her eyes were bloodshot, and her breath was overwhelming with the smell of an alcoholic beverage," the trooper's report states.
When asked to step out of the cruiser and conduct field sobriety exercises, Comfort refused. She told the deputy she was almost home, and did not want to do anything. She was placed under arrest. She wouldn't say whether she'd conduct a breathalizer test, or whether she understood her rights, but told the trooper not to read those rights over "because it would not matter," according to the report. She did, however, subsequently admit to having been drinking, but repeated that she thought she'd only hit a mailbox.
Her breath tests were erratic. A first attempt failed. She blew intermittently. A second attempt registered an alcohol level of 0.252. The legal limit is 0.08. A third attempt showed 0.228.
Comfort was booked into the Flagler County jail. She faces a DUI charge with property damage, and a charge of leaving the scene of an accident. As of this afternoon (June 14), she was still in jail on $1,000 bond.
Castanheira was not injured.