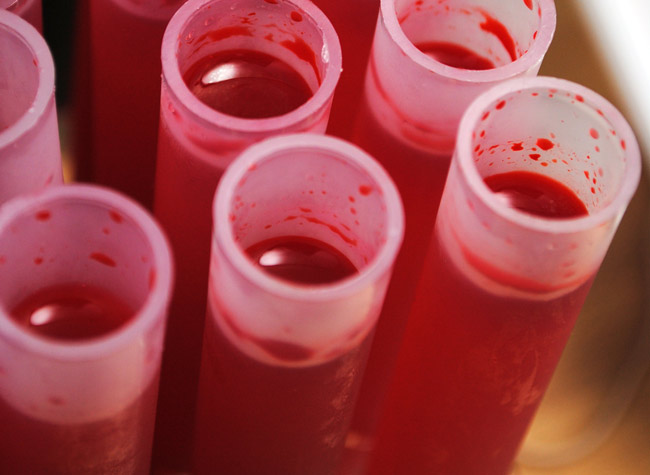 The Flagler County Sheriff's Office took 11 drunk drivers off the road and made 23 felony arrests during a nationwide enforcement wave that concluded earlier this month.
The Sheriff's Office, along with other law enforcement agencies across the state, participated in the "Drive Sober or Get Pulled Over" campaign launched by the Florida Department of Transportation in conjunction with the National Highway Safety Administration. The campaign ran from Aug. 16 to Sept. 3 and included the Labor Day holiday.
"These coordinated enforcement waves benefit local communities. Dangerous drivers are removed from the road and those who drive uninsured are identified and cited," said Sheriff Don Fleming. "We will continue to participate in these campaigns and to schedule our own enforcement crackdowns."
In addition to the drunken driving arrests, Flagler County deputies arrested 25 other drivers for driving with suspended driver's licenses; apprehended 25 individuals with outstanding arrest warrants and issued 87 speeding tickets. Deputies cited 29 drivers for not having auto insurance, six were cited for safety belt violations and one driver was arrested for reckless driving. There were 37 other arrests made during that same period of time.
Some 1.4 million people are arrested every year on DUI charges nationwide.
Earlier this week, the U.S. Supreme Court agreed to hear a case from Missouri that could change drunk-driving laws controlling arrests. Justices will consider whether police must secure a warrant before forcing a suspected drunk driver to submit to a blood test. At crash sites, the Florida Highway Patrol routinely takes blood tests of individuals involved in the wreck, when injuries have been caused.
The case resulted from a Missouri state highway patrolman's arrest of trucker Tyler McNeely after a routine traffic stop for speeding. "As the patrolman spoke with Defendant, during the routine traffic stop," a court decision summarized earlier this year, "he noticed that Defendant displayed the tell-tale signs of intoxication—bloodshot eyes, slurred speech, and the smell of alcohol on his breath.
These observations changed the nature of the patrolman's investigation from a routine traffic stop to a DWI investigation. He asked Defendant to step out of the vehicle and to perform standard field-sobriety tests. Defendant performed the tests poorly, and the patrolman placed Defendant under arrest for driving while intoxicated. After securing Defendant in the patrol car, the patrolman asked him if he would consent to a breath test."
McNeely refused. The patrolman for 17 years had obtained a warrant before getting a blood sample of DUI suspects. That time he didn;t because, as he testified in court, he'd read an article in "Traffic Safety News" that he didn't need a warrant anymore. The patrolman drove the suspect to the hospital to have his blood drawn. McNeely still refused. The patrolman ordered a phlebotomist to draw his blood anyway. The blood-alcohol level was well above the legal limit. McNeely moved to suppress the resilts as a violation of his Fourth Amendment rights. A trial court ruled in his favor. The Missouri Supreme Court in January affirmed the ruling.
---
A WTSP-Tampa Bay Report on "No Refusal" DUI Checkpoints (2010)
"Defendant's case is unquestionably a routine DWI case," the justices concluded. "Although his body was working naturally to expunge the alcohol in his system, there were no other 'special facts' of exigency in his case. There was no accident to investigate and no injuries to attend to that required the patrolman to expend time, delaying his request of Defendant to submit to blood-alcohol testing. The patrolman could not identify any exigent circumstances and made no attempt to obtain a search warrant. The nonconsensual, warrantless blood draw was taken only 25 minutes after Defendant was stopped. Timebased considerations similar to those in Schmerber were not present here." (In 1966, the U.S. Supreme Court ruled in a 5-4 decision that blood could be drawn from a suspected drunk driver over his objection, but that case was based on self-incrimination: the court ruled that taking blood did not constitute self-incrimination under the Fifth Amendment. The court at the time was pushing police agencies away from the subjectivity of confessions and toward more scientific ways of proving individuals' guilt.)
"There were no 'special facts' in this case, other than the natural dissipation of blood-alcohol, that indicated the arresting patrolman was faced with an emergency where the delay in obtaining a warrant would threaten the destruction of evidence," the Missouri court continued. "He was not justified, therefore, in failing to seek a warrant before drawing Defendant's blood over his refusal to consent." McNeely's Fourth Amendment rights were violated, the court found.
The full decision is below.
Florida requires a warrant before a blood test is ordered. But police can get around the requirement by having a judge stand-by at DUI checkpoints. The judge immediately issues the warrant. The blood test is drawn.

Tyler McNeely Missouri Supreme Court decision on DUI blood-test.