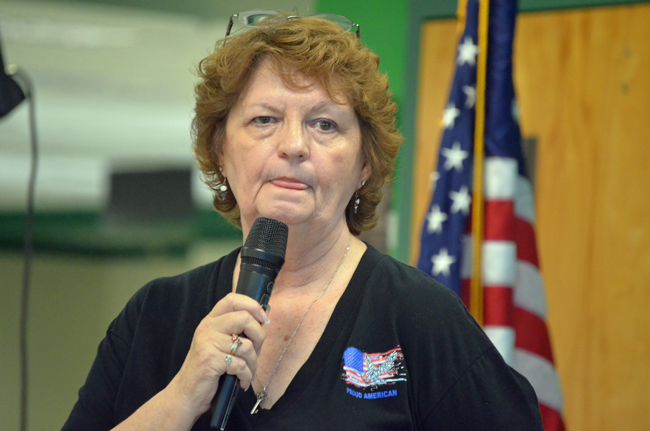 There are no more lethal death panels these days than tea party meetings, at least as far as truth and reason are concerned. But even for Flagler County's tea party group, last Tuesday's meeting on common core was a new low. The guest speaker was Diane Kepus, a retired auditor who now calls herself a researcher and speaker, and who is devoting her days and nights to putting on a stand-up version of Glenn Beck as she attempts to demolish the new common core education standards coming down the pike.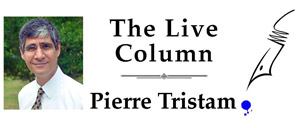 When she said she wasn't an educator, she wasn't kidding. Her inability to distinguish fact from fiction clearly showed that she would be the first candidate for a little bit of common core, if not common sense. Her talk was a mass of inventions, conspiracy theories and outright lies—lies about our own school board, about charter schools, about what sort of algebra will be taught in what grades and of course about the conspiracy to teach sex education to your children. One can only dream of such a conspiracy, but rest assured, common core isn't about to deflower our national prudery on that score.
But Diane Kepus delivered common core creationism to the sort of audience for whom distortion is intellectual Geritol, so she felt right at home. When embarrassing fantasies pass for fact before a sizeable audience of ostensibly educated grownups, we've obviously crossed a Rubicon of lunacy. But that's been our culture's common core for a couple of decades now, ever since it's become acceptable for astounding proportions of society to confuse creationism with science, to deny global warming in the face of irrefutable evidence, or to imagine that fetuses masturbate.
"They deserve hell because you disagree with them?" a friend wrote me when I described Kepus's tea party talk. "Think how dull this world would be if we all agreed." There are disagreements. Then there's the outright denial of reality, the manipulation of half-baked evidence to fit outlandish conclusions. Holocaust deniers have a right to speak, too (at least they do in the United States; they don't in Europe), and I'll defend their right to speak, but I don't have to respect them, or give them the respect due reasonable argument.
There's plenty of room to debate and disagree over common core, and I'll get to that in a moment. But we can't place the debating table at the fringe of reason. There is no debating the likes of Kepus, because there's no there there. She's reinforcing the notion of tea parties as nut farms and obscuring the sort of debate we should be having. (And her lack of credibility and honesty should be front and center: I learned after this piece posted, thanks to commenters, that Kepus is currently on 10 years' probation for grand theft. So let's update her calling card: "Researcher, Speaker, Felon.")
"Prove them wrong," my friend also wrote. Considering that most of what Kepus unloaded in her incoherent 50-minute talk was wrong, I would not want to inflict the same torture on readers. But let's take a sampling.
She started by telling the audience that she got into her sort of crusading when she waged war on the IB program, the Geneva-based international baccalaureate now available at Flagler Palm Coast High School (and the shiniest example of what an internationally normed academic program can do for students). She called the IB "communist," because she calls everything she doesn't like communist (common core, too, is communist, by the way) and she called it a creation of the United Nation's "Unesco." Two pants-on-fire falsehoods to start the evening.  It went downhill from there. Some additional examples from a single minute particularly fertile in excited delirium.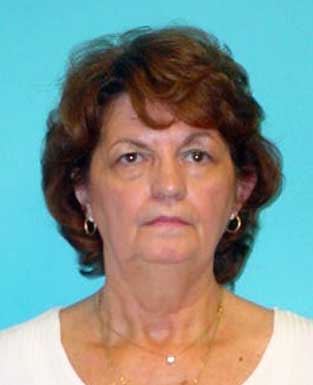 "Bill gates has invested billions upon billions upon billions of dollars in common core." False. Gates has invested about $150 million, according to a May analysis by the Washington Post. You can verify it on Gates' foundation website, which lists every single grant.
"And he's not going to invest all that money if he doesn't get a return." In fact, Gates, the richest man in the United States—his net worth is $67 billion—has nothing to gain personally from his foundation, which is designed to give money away, except maybe atonement and a cleaner path to heaven after all the ruthless and occasional monopolistic machinations he  pulled off as Microsoft chairman until the Justice Department stopped him.
"But what Bill gates really is is a eugenist (sic.) Look at what he does with his vaccinations in Africa." I don't know what being a eugenicist has to do with keeping poor people from getting sick. But go ahead, do look at the vaccination program. The vaccine the Gates Foundation developed to fight meningitis  brought the incidence of the disease to its lowest level in 10 years, according to the World Health Organization. Careful: it's a branch of the United Nations, so the numbers may have communist tendencies.
It didn't get better. She didn't get into the horrors of teaching Toni Morrison's The Bluest Eyes to our students. I hear a few local zealots have been harassing our school board members over that one and blaming it on common core's depravity (because heaven forbid we should put our last Nobel laureate's literature in the hands of high school students). As that other pervert Kurt Vonnegut would say, so it goes.
At the beginning of the talk, Kepus's husband asked if there were reporters in the room. I raised my hand. He said he asked because he said "we've had reporters from Daytona Beach that kind of distort what we say," and he wanted what was said to be reported exactly as it was said. No problem. My tape recorder generally doesn't distort what's said. The distortions were all Kepus's.
And that's who our beloved tea party brought in to talk about common core.
To be clear, common core is not, as Kepus and other opponents claim, a dumbing down of standards. At least not for Florida, where sunshine state standards have been among the nation's dumbest. Common core will be more difficult from the earliest grades. It's about time. It isn't aimed at creating worker bees. If anything, it places more emphasis, not less, on a college track. And it has nothing to do with spying on your kids or your family. That's still the NSA's job.
---
Listen to The Full Kepus[media id=342 width=250 height=250]
And there are undeniable problems with common core, as there would be with any new and ambitious initiative. Legitimate, serious problems. There is a heavy handedness about the way it's being imposed on the states, and tied to bribe-like grants. But that's a red herring. States eat up federal money almost every chance they can. Take policing grants as one example. They've been flowing to states and localities by the billions (thanks in large part to Joe Biden, incidentally, going back almost 20 years before he became vice president). The grants have remade our local police agencies into paramilitary outfits forced to focus disproportionately on busting non-violent drug users as part of the federal government's 40-year war on drugs. I don't see anyone objecting to that heavy handedness, useless though the war continues to be. At least common core money is aimed at a more constructive end.
But there are other problems. Common core was never tested before its implementation. It may very well widen the achievement gap significantly before the gap narrows again. Its tie-in to teacher evaluations, at least in Florida, is a disaster in the making because it will unjustly tie merit raises to test scores according to formulas that could make even Stephen Hawking get up and run. (That's mostly why teachers oppose common core, Ms. Kepus, not because of how much more challenging common core will be to students.)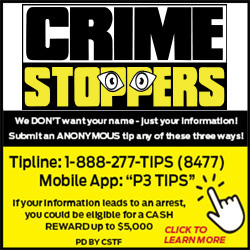 And common core was never explained properly to the public, and still hasn't. The texts outlining the standards are written in the same impenetrable academic slang that would make any amateur of English cuss in Arabic. (That's probably why Kepus mentioned somewhere along the way that common core is really about giving Pierson, the academic publisher, license to teach Islam more than Christianity. Not only is common core an atheist communist agenda. It's also a back-door entry for Sharia law, Islam's ultra-religious code. To use Kepus's favorite phrase, "oh, what a tangled web we weave.")
Let's not let our school district off the hook. Two years ago the Flagler school board wasted an immense amount of time on the non-issue of uniforms but not once held a public meeting devoted to common core even as it was preparing to implement it. Last year the district spent more time hyping its new brand and logo than talking about common core, and this year it's been entirely absorbed by that fetish for technology, again bypassing the public's anxiety about common core. Just look at the district's home page. You won't see a word about common core. It's not even in the drop-down menu. (It's here, in case you'd like to have a look.) That's lousy priorities.
The district is rolling out a challenging, forward-looking and yes, a difficult new academic program. It's a work in progress. It has a great story to tell. But it's not telling it.
And it gives the fanatics like Diane Kepus too much room to fill in the blank and set the agenda with their own cooked up fallacies, making a rational explanation of common core that much more difficult. That's why no less a tea party member as Bill McGuire, the Palm Coast City Council member, was before the school board on Tuesday, telling members to get with the program and start explaining this thing on their terms, lucidly and with cool heads. Remember, the district just lost a referendum because it let the same opposition set the agenda of the discussion, again with the tea party taking the lead in spreading falsehood after slander, and very successfully so.
We need that discussion on common core, lucidly and seriously. We need to debate it. Maybe Jacob Oliva can lead the discussion as he prepares to be the district's new superintendent. What we don't need is intellectual dishonesty from crusaders so hell-bent on seeing the world through ideological blinders that they're willing to hijack children's education over it—an education a disproportionate number of them are unwilling to finance, judging by the last referendum.
Too bad those tea party folks insist on acting old and grumpy. Common core would do them a world of good, if only they could remember what an open mind sounds like.

Pierre Tristam is FlaglerLive's editor. Reach him by email here. A version of this piece aired on WNZF.