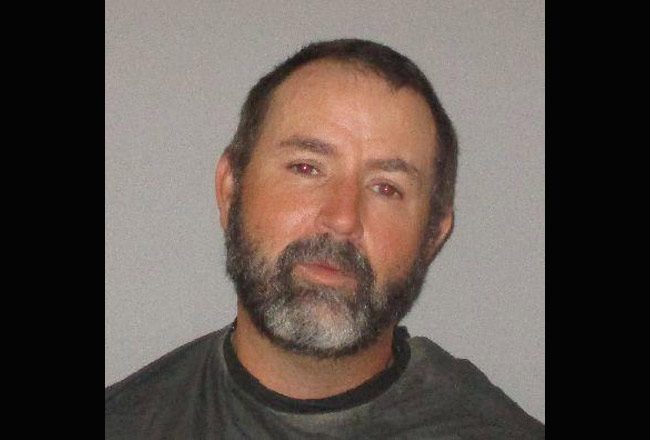 What started for William Closson as an allegation of a domestic assault, a misdemeanor, ended Wednesday evening with three felony counts, including battery on a law enforcement officer and threats against a public servant: he repeatedly and offensively threatened to track down and kill Flagler County Sheriff's deputy Jacob West after allegedly twice kicking him. Threatening a public servant is a second-degree felony. Striking a law enforcement officer is a third-degree felony.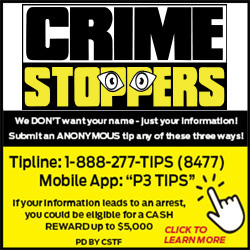 Closson, 46, is a resident of 2 Postman Lane in Palm Coast. His wife told a deputy that he'd been drinking all day Wednesday and things had gotten out of control. While in the kitchen she said he threatened to "pull a knife out of drawer and stab her because he thought she was going to hide his alcohol," according to his arrest report. He also threatened to "slit [his wife's] throat and punch her," and told her to "hide his gun from him or else they would have a good time tonight."
William never did in fact arm himself with a knife or any other weapon, his wife said, but she told deputies that she was in fear when she was threatened by his statements.
When a deputy first arrived at the scene just after 8 p.m. he made contact with another resident at the house, a 70-year-old woman, who had called 911. She was upset and nervous as she began to describe the incident. She would later allege that William taunted her, called her names and threatened to break down her door. As a deputy was taking her account, Closson walked out of the house yelling, according to his arrest report.
Since a knife had been mentioned before deputies' arrival, and for their safety, Jacob began giving verbal commands to William not to go back into the house. Jacob identified himself. "William continued to advance towards the front door and opened the storm door and attempted to open the main door," according to the report. "As William did this, he stated to Deputy Jacob, 'if you touch me I will fuck your face.'"
Jacob took control of William by holding his wrists and placing his arms behind his back. William tensed up, according to the report, and "Jacob was forced to use more strength to keep William still as I placed him in handcuffs," deputy Omar Ocampo, a recent recruit to the agency, wrote in his report. He continued: "Deputy Jacob then directed me to bring my patrol vehicle closer to the residence to secure William in the vehicle. Deputy Jacob gave William verbal commands to sit down in the grass due to him being uncooperative while being patted down for officer safety. William refused to sit down after he was told to do so several times. At this time Deputy Jacob escorted William to the ground." The terms "escort to the ground" actually mean forcibly pushing an individual to the ground and restraining him.
"While Deputy Jacob patted down William for weapons, William kicked Deputy Jacob in his left leg," the report continued, and did so again after being warned against it. He was placed under arrest. It took a while to get him into the patrol vehicle as he allegedly refused to get in.
Closson does not have a previous record in Flagler. He's owned the Postman Lane home since 2013. In addition to his felony charges, he was charged with assault/domestic violence.
Since William was drunk, he was taken to Florida Hospital Flagler for medical clearance. "While in the emergency room," the report states, "William began making threats to Deputy Jacob about making him disappear so no one would ever find him if William ever saw Deputy Jacob again. Deputy Jacob advised William if he was threatening him or his family that he would be charged. William then looked directly at Deputy Jacob again and stated, 'wait until I get out, I'm going to find you and fuck you up Jacob.'"
Once William was taken to the county jail correctional deputies asked him to exit the vehicle. William "banged his head on the patrol car partition and demanded to know Deputy Jacob's name several times even though he was already advised multiple times," the report states. "William then stated, 'I can't wait to kill that motherfucker.'"
He was booked in at 10 p.m. A little after 11 a.m. this morning, he posted bail on his $8,000 bond.