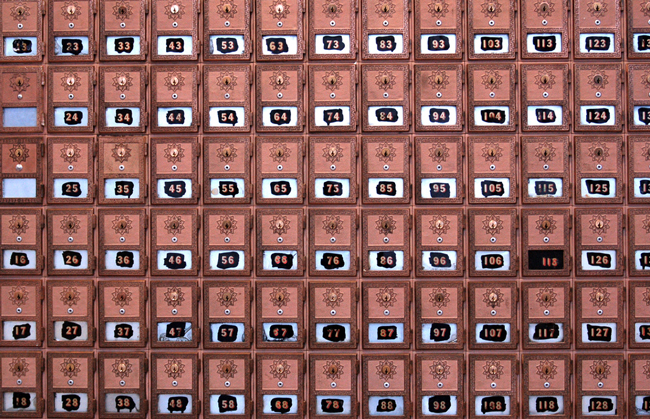 The Florida Department of Children and Families on Friday scrapped a controversial change that would have halted public-assistance benefits for people whose mail is returned to the agency as undeliverable.
DCF will go back to its former policy of allowing those people to continue receiving benefits until they need to reapply for assistance, agency spokesman Joe Follick said. The change took effect Sept. 1, but Follick said it had not caused anyone to lose benefits.
"We remain committed to pursuing the most efficient process of ensuring that qualified Floridians receive the short-term assistance they need," Follick said in a prepared statement. "Many of our partners around the state had expressed concerns about unintended consequences, and we will continue to work with them toward improving our system and reducing the amount of 'undeliverable' mail that is returned to our offices."
The Sept. 1 change stemmed from concerns that people were not reporting new addresses. DCF said that could lead, for example, to people receiving benefits from Florida after moving to other states. Follick also said the federal government, which provides money for public- assistance programs, requires beneficiaries to report correct addresses.
But the change drew objections from groups such as Florida Legal Services, which represents low-income residents and argued that benefits could be unnecessarily cut off for people who qualified for assistance but had to move. The issue even drew interest from groups such as health plans, which provide coverage to low-income people in the Medicaid program.
The change would have applied to the state's food-assistance program, commonly known in the past as food stamps, Medicaid and a program that provides temporary cash assistance to families.
A few days before the Sept. 1 change took effect, DCF sent a memo to program offices and managers that spelled out requirements for people reporting address changes and said that if "the post office returns mail as undeliverable, take appropriate action to end the benefits." It also indicated how people could get benefits reinstated, with new applications required in at least some cases.
But the agency sent another memo to staff Friday rescinding that decision.
"The department will continue to seek ways to increase the integrity and efficiency of our process," the new memo said. "By centralizing the collection of undeliverable mail in one location, we intend to better manage this issue and increase efficiency at other offices. We will continue to work with all of our state and local partners to ensure that qualified Floridians receive benefits promptly and efficiently."
–Jim Saunders, News Service of Florida