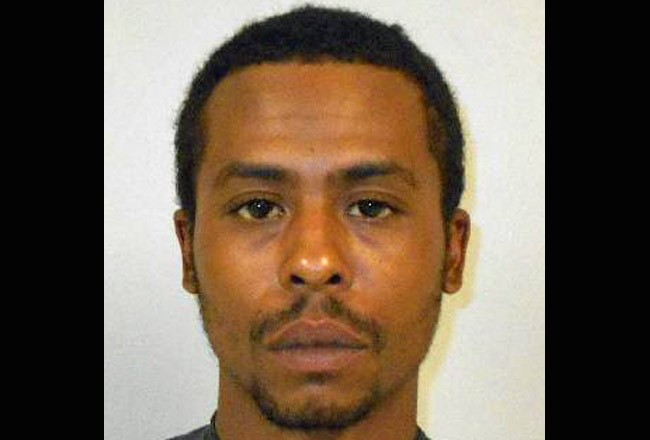 David Harris has had his trouble with the law: aggravated assault, domestic violence, battery, violating his pre-trial release agreement, felony theft, resisting arrest, destroying evidence, illegally carrying a concealed weapon, violating probation. So it wasn't a surprise when his grandmother, 72-year-old Bertha Taylor, secured an injunction against her 25-year-old grandson, who'd been living with her at her London Drive home in Palm Coast. She did so on Wednesday.
Harris initially left the house when served the injunction. He had no choice: a Flagler County Sheriff's deputy served it just before 11 a.m. Wednesday.
About 40 minutes later, Taylor was in her garage, preparing wares for a garage sale, when Harris came in through the door that leads to the living room. He'd used his key to the house, which he still had, to get in, violating the injunction. Taylor told him he wasn't supposed to be there. But according to her account of what followed next, given police, Harris began yelling at her for calling law enforcement on him.
Taylor ran into the house through the garage door and tried to block Harris from following her, but he was stronger. He pushed against the door and got in. She ran to her bedroom to get a phone. Harris followed her "and began grabbing both of her arms and the back of her neck," according to his arrest report. His grandmother tried to fight him off but he held on, "and attempted to throw her to the ground and put her hands behind her back." Taylor managed to push him away briefly, only for Harris to grab the home phone from her, throw it on the ground and break it. When she tried to run out, Harris shut the garage door, keeping her from escaping.
At that point, according to the arrest report, Harris grabbed a kitchen knife and threatened to kill his grandmother. After further yelling from him, she says she was able to talk him down and have him put the knife away. The two started talking more calmly about the injunction when Taylor told Harris of the pain in her left shoulder, exaggerating the severity of the injury, she said, so that her grandson would feel bad and stop hurting her. She told him she thought he'd broken her arm and that she needed to go to the hospital.
Harris agreed. The pair picked up Harris's girlfriend, who'd been living with Harris and his grandmother. She would later tell police that after Harris had been served the injunction, he'd met her near a canal and told her to stay there, waiting for him. He didn't tell her where he was going. That was when he returned to the house allegedly to attack his grandmother. After picking up the women, Taylor dropped off her grandson and, with his girlfriend, went on to the hospital. That's where she spoke with a deputy about the attack.
After being discharged, she went home. Meanwhile, police looked for Harris at various location, including Taylor's house–knocking at the door–without success. Taylor told police that she was fearful of returning home on her own. She thought Harris might be in the house. She was right. Deputies accompanied her in, and found Harris hiding in a closet, "violating the injunction once more," his arrest report states.
He was arrested and booked on numerous charges, including violating an injunction, burglary, battery on a person over 65 (a felony), aggravated assault, tampering with a witness, false imprisonment and violating probation. He was being held on $95,000 bond on all the charges but the probation violation, which carries no bond.
"This act of domestic violence is difficult to comprehend and I commend the victim for her bravery. The Flagler County Sheriff's Office will be here to support her however we can," said Sheriff Jim Manfre in a news release.
The Sheriff's Office's Victim Services Unit is available to any resident of Flagler County and provides emotional support to victims, witnesses and their families. For more information regarding Victim Services including how to obtain an injunction, call 386/586-4801 or visit [email protected].