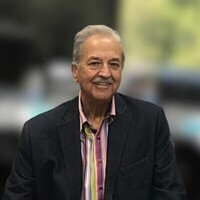 Dale Luther Greene, age 83, went home to be with his Lord on Saturday, July 1, 2023. He was born on March 2, 1940, in Stony Fork, North Carolina. He graduated from Appalachian High School and soon after, married his high school sweetheart, Betty Hollar. Dale and Betty lived in the Rutherwood community for over 65 years. Both were faithful members of Mt. Vernon Baptist Church where Dale served as a deacon and on several committees of the church in many capacities. Behind the scenes, he was an encourager to many and a faithful and true servant of his Lord and Savior.
In 1963, Dale and his father-in-law, Lige Hollar, founded Hollar & Greene Produce. This small business turned into the largest fresh-cabbage operation for retail in the United States. Today, this business continues as a fourth-generation family business and is blessed to employ over 80 employees that admired and respected his leadership.
Dale also served on community boards including Watauga Medical Center, High Country Bank, and the Appalachian State Athletic Foundation. Prompted by his love for family and athletics, Betty and Dale travelled multiple seasons to watch their children and grandchildren play a variety of sports.
Dale is preceded in death by his wife of 60 years, Betty Hollar Greene; parents Ernest and Hattie Greene; brother James Greene; and sister Kathleen Greene.
He is survived by five children: daughter Gwen Honeycutt (Keith); son Tony Greene (Terry); son Tim Greene (April); daughter Pam Greene (fiance, David Trudzinski of Flagler Beach, Florida);
and son Jeff Greene (Emily) all of Boone. Fourteen grandchildren: Josh (Angela), Sheena, Seth (Maya), Kaley (Daniel), Autumn (Logan), Cameron, Sara Frances, Bryant, Jackson, Hattie Rose,
Mitchell, Calvin, Margaret, and Elizabeth. Five great-grandchildren: Quincy, Ember, Ellis, Brewer and Athena Grace. Dale is also survived by Sisters-In-Law Judy Hollar Eller and Margaret W.
Greene, Brother-In-Law Bob (Janette) as well as several nieces and nephews.
The family will receive friends Saturday, July 8, 2023, at Mt. Vernon Baptist Church Gymnasium from 12:00 to 1:30. A Memorial Service will begin at 2:00 in the sanctuary. Pastor Bud Russell, Pastor Sherrill Wellborn, and Reverend Allan Blume will officiate. Burial will follow in the Mt. Vernon Baptist Church Cemetery.
In lieu of flowers, memorials may be sent to Mt. Vernon Baptist Church Praise Fund for future growth. Mt. Vernon Baptist Church, 3505 Bamboo Road, Boone, NC 28607.
Online Condolences may be sent to the Greene Family at www.hamptonfuneralnc.com.
Hampton Funeral Service of Boone is in charge of arrangements.