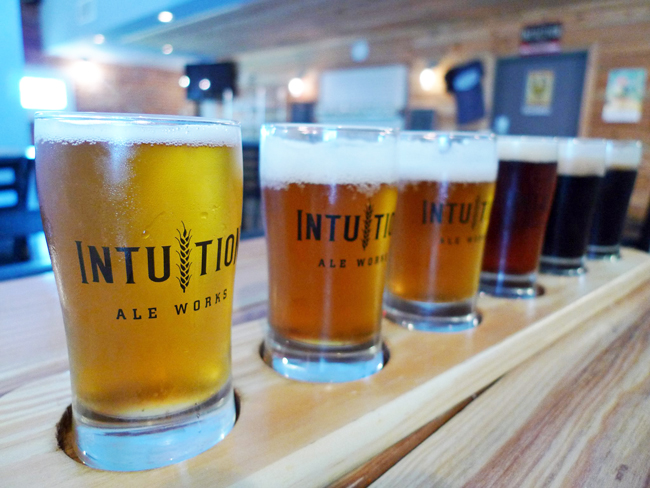 A Senate proposal that would allow small craft brewers to directly sell beer in bottles and cans, as long as they limit how much beer is made for off-site sales, continues to leave a bad taste for the growing industry.
The Rules Committee on Monday backed, in a 9-4 vote, a distributor-friendly measure (SB 1714) that further infuses restrictions on small specialty craft brewers when selling their beer in bottles and cans.
Sponsor Kelli Stargel, R-Lakeland, said the proposal — now headed to the Senate floor — allows small brewers to avoid the state's Depression-era three-tier regulation system on alcohol sales so long as they cap annual sales for off-site consumption to fewer than 2,000 kegs of beer.
"If you wanted to never package an item in your brewery, if you wanted to sell it all through tap and through growlers, you can do that," Stargel said. "But if you're packaging it, in six packs and in bottles, then that has to go out to the distributor system once you reach what we think exceeds micro-brewery, which is 2,000 kegs."
But Joshua Aubuchon, a lawyer and lobbyist for the Florida Brewers Guild, said the limit will punish existing local micro-brewers "for becoming popular."
"They're saying that 1,000 barrels, 2,000 kegs, would put you in the same league as all the big breweries," Aubuchon said. "Anheuser-Busch conservatively brews 100 million barrels. So what we're saying in this law is that 1,000 barrels puts you in the same big league as your 100 million barrel competitor."
Mike Halker, owner of Due South Brewing Co. in South Boynton Beach, said before the committee meeting that the measure remains so oppressive for craft brewers that he is holding off expansion plans until the fate of the bill is known.
"If this bill passes I'm taking my jobs, my taxes, my brewery, everything out of the state of Florida, because this is step one in choking us out," Halker said. "Step two will be taking away our growlers, step three is taking away our taprooms and at the end of the day we have nothing. We can't operate like that. We're at a disadvantage with brewers in other states. … And the Legislature is doing this to us."
The bill was initially intended to allow small specialty craft brewers to sell beer made on-site and poured into individual customers' 64-ounce containers known as growlers, as they can with 32-ounce and 128-ounce containers.
But at the urging of Anheuser-Busch InBev distributors, who have the backing of Senate President Don Gaetz, the bill was changed to require craft brewers to pay distributors when selling bottled or canned products to customers, even if the beer never leaves the building.
The three-tier system requires that the manufacture, distribution and sale of alcoholic beverages be separated.
With a few exceptions, retailers have to buy their products from distributors who in turn buy their products from the manufacturers.
Distributors are licensed to sell and distribute alcoholic beverages at wholesale to people who are licensed to sell alcoholic beverages at retail.
Only licensed vendors are permitted to sell alcoholic beverages directly to consumers at retail.
An amendment Monday by Sen. Andy Gardiner, R-Orlando, redefined the already contentious proposal by allowing existing breweries that annually make fewer than 2,000 kegs of beer, about 31,000 gallons, to sell their beer directly in cans or bottles. But to keep the exemption, the business must maintain production below that level.
In addition to Anheuser Busch facilities, only four Florida brewers made that much beer in 2013, Cigar City Brewing in Tampa, Tequesta Brewing Co., Dunedin Brewery and Tampa Bay Brewing Co., according to the craft industry.
And four more are expected to go over that number this year: Bold City Brewery in Jacksonville, Swamp Head Brewery in Gainesville, Funky Buddha Brewery in Oakland Park and Green Room Brewing in Jacksonville Beach.
And with the growth in popularity of the craft brewing industry, Aubuchon said more are expected to follow.
Stargel said she would reconsider the 2,000 keg limit, as bill opponent Sen. Chris Smith, D-Fort Lauderdale, said the cap appears "way low." Meanwhile Sen. Tom Lee, R-Brandon, in supporting the measure, said he expects additional changes to the bill to help the "evolving industry."
Clearwater Republican Sen. Jack Latvala said the amendment is an improvement over the prior proposal that he had characterized as a mob-style shakedown, for forcing craft brewers to pay distributors for beer that isn't transported by distributors. But he remains opposed.
"Most of us got elected to come here to work on economic development and jobs," Latvala said. "I think this doing exactly the opposite of generating new jobs and generating economic development."
A similar distribution requirement is not in the House measure (HB 1329), which is closer to what the craft brewers support.
An amendment added to the House measure on March 24 by Sarasota Republican Rep. Greg Steube legalizes the 64-ource growlers, while limiting the amount of beer that could be sold at a brewer's taproom and the number of taprooms that could be owned by a brewer.
The House measure hasn't moved since Steube's amendment was added
As with the Senate proposal, the House version requires growlers to be labeled and sealed when filled with a local craft brew. Also, the bills require the growlers to be taken off-premise for consumption.
–Jim Turner, News Service of Florida