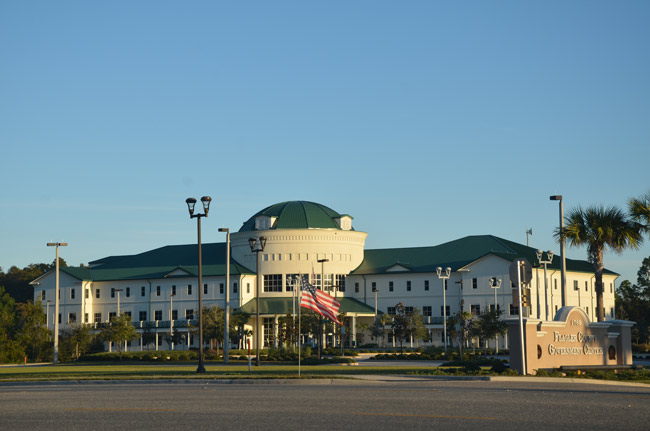 This is the third year in a row that Flagler County government employees, including firefighters and sheriff's deputies, have not had a raise. It is also likely to be the last year without a raise as county commissioners and the county administrator begin warning that loyal, well-trained employees are leaving Flagler for better pay elsewhere.
"I am proposing a pay raise within this budget," County Administrator Craig Coffey told the county commission this morning, referring to the 2012 budget he'll submit in spring. "The exact amount, I can't tell you at this time, but it's probably in the 3 percent range is what I'm looking at."
Coffey revealed the proposal as part of an effort to enhance the benefits package of some of his top administrators. Commissioners were not unsympathetic. But they blocked that particular proposal, which would add $12,600 to this year's costs. Instead, they directed the administrator to set a workshop meeting within the next 30 days for a more comprehensive analysis of employee pay at all levels, with comparisons between Flagler's pay scale and that of other counties. The workshop will likely lay the groundwork for more systematic pay increases or improvements in employee benefits, at least by 2012, if not—in some benefits' cases—sooner.
"To take this up before we're discussing the budget coming up in the next few months, I'm not comfortable with that," Commissioner Milissa Holland said. "We're still facing some unbelievable economic challenges. We haven't gotten a whole picture in my mind of what's to come with revenues, and what we're going to be dealing with this coming year. So I'm not ready to take action on this item today." But she was supportive of the workshop.
Coffey today was seeking to add three employees—the county engineer, the general services director and the community services director—to the so-called "Senior Management Services Class" in the Florida Retirement System. The county currently has five employees in that class (the county administrator and his deputy, the county attorney and his deputy, a vacant position for now, and the financial services director).
The additions would have expanded that "class" to eight. The expansion would be unusual, because it doesn't usually applies to division directors. State law allows a county agency to have up to 10 individuals so classified, though the number of employees who are, in fact, part of the senior management service class presumably depends on the size of the county and the importance of the position, as it does in other government agencies. For example, community college presidents and school superintendents are part of that management class. School principals and college deans are not. Adding a division director or a county engineer to the class would more broadly define senior management and potentially raise classification issues with similar, lateral positions in the future. Costs are an additional matter.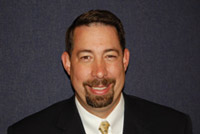 Coffey defended the approach in his memo briefing the issue to commissioners. "While I fully understand the tightness of today's budget as well as anyone," he wrote, "I also understand the even greater costs of losing key people and the difficulty in not being able to attract talented individuals as we constantly attempt to work smarter but with fewer resources. The costs to the organization are often hidden but substantial and can be in the hundreds of thousands. The issues may be in the form of such things as: less grants, more legal problems, or new employee issues, but each has a cost. The current individuals have provided leadership to the county in their own way and literally have saved the county hundreds of thousands of dollars."
The justification for the re-classification sounded to commissioners like a raise by other means in order to keep the employees from leaving, a tactic that didn't convince Commissioner Alan Peterson, who noted that retirement benefits are portable from job to job. But he—like all other commissioners—was more interested in achieving Coffey's ends through a more complete look at salaries and benefits.
"I think we're starting to have a problem losing experienced people," Peterson said. "The Florida Association of Counties in their daily news clips have indicated that there are counties in the western part of the state that are beginning to have serious problems in their employee changes." He asked for a comparative salary analysis looking at St. Johns, Volusia, Putnam counties and some of the major nearby cities such as Daytona Beach, DeLand and Palm Coast.
"I would like to make sure we're looking at counties our size, to look across the state and see maybe a county that may be similar in population but similar in tax-base income," Commissioner Barbara Revels said. She also noted the accumulating factors eroding employees' pay. "Because of our health care changes and the pensions, our employee are receiving less than they have before, and they've had no raises, and we're starting to see the very real potential that we're going to lose high quality people that have hung on and stayed with us. And I don't want to see that happen. So I don't like putting this off but I agree with the points that both the commissioners have made."
County employees have seen their take-home pay severely reduced in the past three years on three counts: their health insurance costs have increased between 5 and 10 percent, inflation has eroded close to 5 percent of their purchasing power, and, beginning this year, they've been required to contribute 3 percent of their pay to the state retirement system, which won't benefit them more when they retire, but does reduce their pay now. The combined effect of the three factors has essentially reduced the take-home pay of an employee making, say, $40,000, by more than $3,000.
Gail Wadsworth, the county clerk, spoke from recent experience: "We lose people for lack of ability to pay a more competitive wage. I've lost people to other counties, and it hurts because they're very well trained. And I understand leaving for $1.70 more an hour when you're making $10.28 an hour and have three children. Those are the people I'm most concerned about."