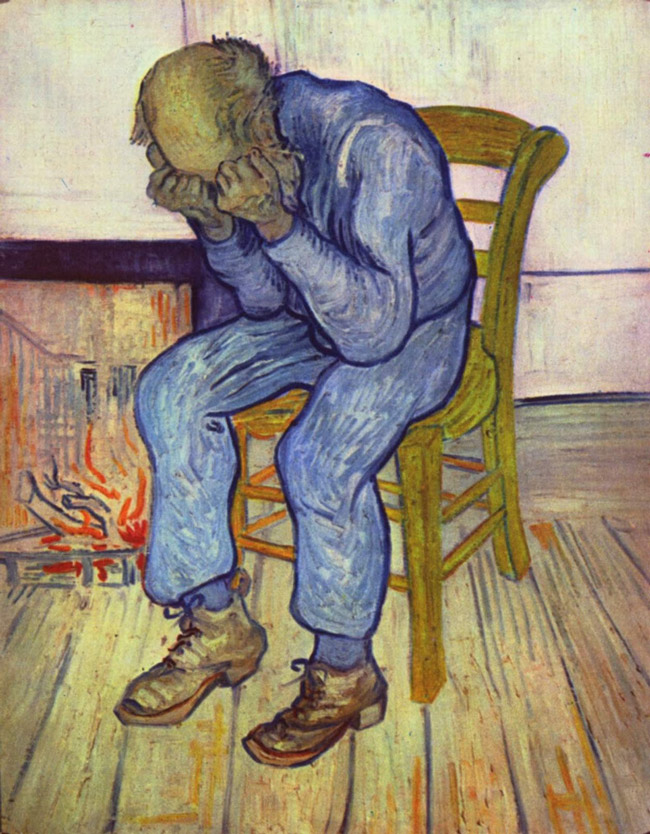 "Committed": click here for easy and immediate ticketing.
City Repertory Theatre's four seasons and two-score shows have seen all sorts of firsts, among them racy, experimental, politically charged, meditative and literary productions no other stage in the region dares producing. It's offered original plays written and directed by CRT's firebrand founder—John Sbordone. And it's featured workshop productions starring high school students whose school stages would never give them equal room for fear of mass parental sanctimony.
There's always room for more firsts. So it is with "Committed," the musical that opened at CRT Friday and runs for the next three weekends. It's not the theme, even though a musical play set in an asylum, with eight characters mingling friendships, anxieties, depressive disorders and occasionally exuberant songs isn't exactly an everyday thing on the theater circuit. And no, it's not a musical version of "One Flew Over the Cuckoo's Nest," which CRT staged to now-unsurprising acclaim in November.
For starters, it's an unpublished play, written by New York-based playwright Tricia Brouk (who's currently at work on a musical about Johnny Carson). More significantly for this area, the music and lyrics are by Andrew David Sotomayor, a Flagler Palm Coast High School graduate (Class of 2003). And of the production's eight actors, two are current FPC students, and most of the rest are former FPC students or, as in the case of Kelly Rivera—the former Kelly Nelson, a recurring character on CRT's and other local stages—the drama director at the high school.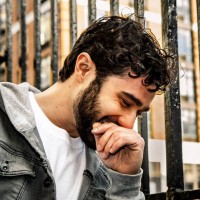 "Committed" has its own intended appeal: who among us can claim with a straight face to be utterly sane, or entirely foreign to the psychotropic candy doctors dish out by the ladle? But the added pleasure of its Palm Coast production is for what it says about talent past and present at the high school, promting Sbordone to want to write a note of appreciation in his program for the likes of Maxine Kronick, Mary Beale and a few others who've had a direct hand in shepherding that talent to the stage. (Beale, a former drama teacher at the high school, provided her own brief review of "Committed" this morning on Rivera's Facebook page: "A must see evening! Touching, realistic, music and lyrics that reach out and capture the audience professionally rendered by an ensemble cast that held me spellbound. Don't miss it."
And so onto the play itself.
Brouk describes the play as part "Orange Is the New Black," Part "Friends," part "Girl, Interrupted," telegraphing immediately that it's a play about characters who have no idea what a telegraph is, but are entirely conversant with Xanax, Adderall, Keppra and the rest of modern psychiatry's little shop of horrors and attendant stool softeners. As with Brouk's website welcome, the opening scene is a "Welcome to the Madhouse" number for the newest arrival to the asylum, the only setting for the musical. As with all productions that catch CRT's attention, plot is a minor character in "Committed." This is a character-driven, and song-driven, show about eight engaging nutcases, including Kitten, who breathes sexual innuendoes and Mary, whose "Jesus Is The Only Drug I Need" tells you where her soul and synapses tango.
The close proximity of the characters and their long list of disorders leads to unintended and unexpected circumstances, some poignant and some merely hilarious. There are startling moments, twists, shocks. No need to reveal them here. "That opens everything up to the whole panoply of human emotions and their associates and friends," Sbordone says. "They live together constantly so they know each other and they laugh together, they suffer together. It's all very, very much part of the human condition."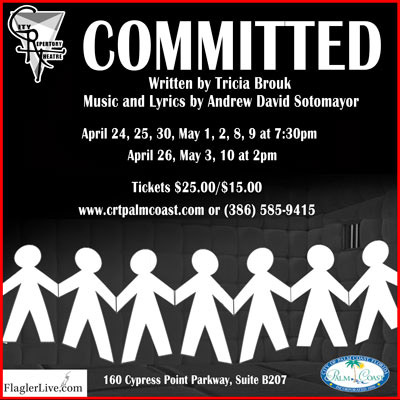 But a musical? "That was our question when we first saw it," Sbordone says. Yet it works, for the most part: the script is not entirely polished and Sbordone would have liked to work on it a bit, but there was no time. (Brouk and Sotomayor may be present for the show's final weekend.) "But that poses a great challenge because the actors have to draw out the characters, they've got to use those words and make characters come alive from what we have in front of us," Sbordone says. "It's our job, it's the job of the stage." The music itself echoes the moods and personalities of the characters as if it were itself their chameleonic alter ego, morphing from one genre to another.
Brouk explains the genealogy of the show in her artist statement, where she notes that mental illness does not, in fact, run in her family. "My family is crazy, but no, not clinically ill. I had just written a successful parody musical of Fifty Shades of Grey called 50 Shades of F****D Up, so I decided to write another show. I started writing what I thought would be another funny show about crazy people." (It is against FlaglerLive policy to euphemize or bleep language, and we apologize for the bleeping, but the stars in fucked up are in Brouk's original statement.)
"As I began researching various forms of mental illness and what goes on in mental institutions," Brouk continues, "I realized that this was far bigger than me. And it wasn't funny. People who suffer with mental illness often don't have the support they need, the voice they need or the help they need. They are often misdiagnosed, over medicated, and often released too soon, helplessly searching for stability. I created Committed not only to entertain, but also in an effort to create awareness and de-stigmatize mental illness. By using compassion and humor through art, my goal is to get people talking about it."
There's always danger in over-medicating art with an agenda, however well-intentioned or socially responsible, but whatever undercurrent of earnestness might pull at the show seems counteracted by a light touch and Sotomayor's songs. It pops, no pills necessary.


"Committed," written by Tricia Brouk, lyrics and music by Andrew David Sotomayor, directed by John Sbordone, at City Repertory Theatre, 160 Cypress Point Parkway, Suite B207. April 24, 25, 30, May 1, 2, 8, 9 at 7:30 p.m., and matinees April 26, May 3 and 10 at 2 p.m. Tickets are $25 for adults, $15 for students. Call the box office at 386/585-9415 or click here for easy and immediate ticketing.