Are you facing any of these symptoms?
Anxiety, panic or fearfulness?
Unresolved conflict in your marriage or family?
Lack of direction in your career?
Spiritual emptiness or no real purpose in life?
A difficult or failing relationship?
Unexplained sadness or depression?
If you are facing these situations consider how our team of Christian professionals can come alongside to serve you and those you care about. We use biblical counseling principles and life-giving coaching techniques to help you experience a victorious life!
Call Today for your Free 15 minute telephone consultation.
386-243-9107
GET YOUR LIFE BACK NOW!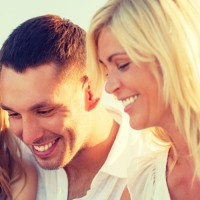 Clarity Counseling is about Life-giving Solutions: Everyone faces stress, pressures or problems at times that can seem overwhelming. Our teams of Christian counselors understand how hard it can be to reach out for help. It takes courage to look squarely at what's out of balance in your life and then take positive action to change.  We are here to help you make that change.
Please Contact us:
Josh Toro   –    [email protected]
Tracy Parker   –  [email protected]
386-243-9107
7 Florida Park Drive S Unit G Palm Coast FL 32137
Directions:
Take exit 289 from I-95 N
Continue on Palm Coast Pkwy SE. Drive to Florida Park Dr
We are located to your right at 7 Florida Park Dr N
Offices are at the top of the stairs.
Counseling Areas:
Abuse & Neglect
Addiction
Anger & Rage
Attachment Issues
Codependency
Communication
Depression
Divorce
Family Issues
Fear & Anxiety
Marriage Issues
Mental Illness
Marital or Premarital Issues
Parenting Challenges
Pornography
Personality Disorders
Relationships
Sexuality
Spiritual Issues
Stress