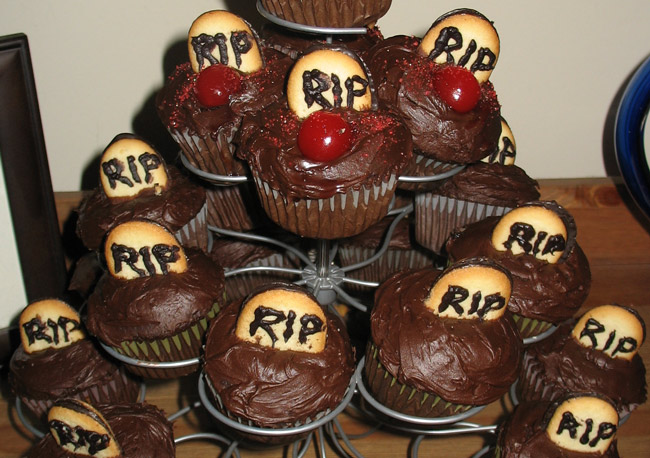 With his vote against allowing home-based start-up bakeries in Palm Coast, City Council member Bill Lewis may have drawn the first opponent of his re-election campaign, should he decide to run. Lewis conceded that he'd once started his own business from his home. But he didn't want Cheryl Sheppard to do likewise, because he fears his neighborhood would go commercial—a groundless fear, since the city administration, the mayor and Sheppard made clear that there would be no visual and audible difference between the kind of business Sheppard wants to start and any other of the many home-based businesses the city allows.
Sheppard, the professionally trained baker who's been trying to start a business from her kitchen in Palm Coast's K Section, but has repeatedly been thwarted by the council, is now considering a run against Lewis in 2014.
Meanwhile, she's still looking for a kitchen where she could start a baking business, selling the goods at special events and to various businesses. She and her husband, Rick de Yampert, her business manager, never intended to sell out of their home. They never intended to bake more than $15,000 worth of goods (in gross sales) in a given year. Their home would not have changed appearance, nor would traffic patterns have changed, with the most deliveries they'd get being no different than the average home getting the occasional visit from the UPS truck. And once the business would have started rolling, Sheppard intended to use the built-up capital to invest in a storefront business since, in any case, a home-based kitchen limits growth and profits.
For a Palm Coast City Council that has been preaching the virtues of entrepreneurship, small business and small-business assistance to the point of establishing a government division with that name (the Business Assistance Center, which spends much of its energy counseling home-based businesses) the Sheppard-de Yampert plan appeared to have all the ingredients for a happy entry in Palm Coast's back-patting newsletter.
Twice in the last few months, the city's planning board approved the proposal. That proposal would have merely aligned Palm Coast with state law, which just last year changed in order to enable such businesses, and bring them under the regulatory arm of the state's division of agriculture. And for a time, it appeared as if a majority of the council was ready to approve it.
Then came Lewis's opposition, which council member Bill McGuire joined—for different reasons—as did, finally, Mayor Jon Netts. The see-sawing took place over a series of meetings at which Sheppard and de Yampert pressed the issue with mounting evidence that contradicted virtually every claim Lewis was making, and Netts conceding that the city had no legal exposure: it could not be sued if, for example, someone got ill from the food.
It made no difference. On Tuesday, the council voted 3-2 to kill the proposal for good. It did not do so before Lewis, in a remarkable set of statements before the vote,  reasoned against the proposal by going as far as suggesting the likes of Sheppard and de Yampert were potential criminals: called De Yampert and Sheppard potential criminals: "We hear a lot of comments about we won't do this and we won't do that," Lewis said, referring to the pledges of home-based business owners to abide by the law. "But most of us know, over time, and it's not a matter of trusting your citizens, if the citizens were to be trust-worthy and do what they're supposed to do, we wouldn't have jails and wouldn't have to worry about arresting people. But we don't. So we have to have rules and regulations and we have to make sure that we're protecting what most of the people in Palm Coast move here for, and that's a nice, quiet residential neighborhood. Sure, people do other things, but at least we have some regulatory power. With the state, we do not."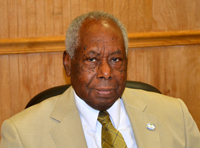 Just as remarkably, Lewis, who said he had Now, "nothing against small businesses developing" even as he was casting a vote against just such development, said: "I was a small business person once. I developed my business in my home and then a year later I moved out to a leased office. The thing here is we're talking about enforcement, and the city of Palm Coast is giving up its right to enforce how its city will evolve. We're giving it up to a remote government agency somewhere in who knows where. Do I trust Tallahassee? No. I don't trust Tallahassee."
That, too, was false: the city is not giving up its right to apply code enforcement to the kind of business Sheppard would run. To the contrary: it would be an added category. And while the city isn't necessarily equipped to inspect a slew of new kitchen businesses, one or a few would not "break the bank," in Netts's words. Still, Lewis persisted in his opposition.
As did Netts and McGuire.
"When we approve this, we are giving tacit approval to this cottage food industry, and the city is giving its imprimatur on the business," Netts said. "Mr. Lewis suggests that not everybody is honorable, and somebody steps a little bit outside of the law and creates a product that is a threat to public health and safety. I look at the proposed label that is prepared by Tallahassee, and it gives Palm Coast as an address, and if that label is on this cupcake or on this baked good, whatever it may be, the implication, in my mind at least, is that the city has somehow approved it."
McGuire put it this way: "Certainly there's a lot to be said for entrepreneurship, but when you go into business, it's a risk-reward situation, and a lot of us that have gone into business, Mr. Lewis has, I have, you lay out a lot of risk in order to hopefully get that reward. When I was in Missouri I took a second mortgage on my house so I could start a business. You can't have all the reward and not take any of the risk, and I think that in a case like this, the risk falls on the city."
Council member Frank Meeker dismissed the notion that Palm Coast would be liable for anything. And fellow-councilman Jason deLorenzo, who'd championed the Sheppard-de Yampert plan, pointed out the council's contradictions in his final words on the matter: DeLorenzo: "Entrepreneurship is part of the fabric of America, and I believe this type of business will create a stepping stone or a bridge to a storefront," he said. "Just by sheer volume, if they are successful, they will have to move out of their house because they're going to need a commercial kitchen, and you would not be able to bake the volume, and plus there's strict state guidelines on the gross amount of money they're allowed to make off of this before they have to leave the home and go to a storefront. So I think this creates an opportunity for them to get started and then to move on to a storefront, something we desperately need here in Palm Coast—to fill our storefronts."
Sheppard and deYampert spoke, too. Their full remarks are reproduced below. But the battle was lost.
"The next move as far as the cottage food industry proposal," de Yampert said in an interview this afternoon, "is to continue our search for kitchen space somewhere in the area that we can rent or lease, which we've been doing all along in any event. So of course the idea as a home-based business is not going to happen in Palm Coast. However, however we also are going to look at other cities in the area to see if they would allow home-based baking businesses. So that is an option. We've been meaning to check Ormond Beach, Bunnell, Flagler Beach, Daytona Beach."
They would move. But "that's far from an ideal option."
The council, de Yampert said, voted its fear rather than its reason. "Likewise vice mayor Lewis," de Yampert continued. "He basically said that state government is incompetent. I just found it very odd to hear that a government representative had such disdain for government.

Cheryl Sheppard's and Rick de Yampert's Statement to the Palm Coast City Council:
Thank you for considering our proposal for cottage food businesses in Palm Coast.
By now the council, city staff, the planning board and some citizens are familiar with the issues involved. However, because this is the first time the council is considering this issue as a proposed ordinance, we would like to reiterate the two key issues that have come up in past council workshops: One, the "invisibility" of cottage food businesses and potential disruption of neighborhoods. And two, food safety.
Concerning whether cottage food businesses would disrupt neighborhoods: This is key — the city land development code (section 4.12) ALREADY allows home occupations that create products for retail sale off-premises (that is, away from the home).
Except for the specific mention that prohibits food-based home occupations, we are proposing that NONE of the other current home occupation provisions be changed. The rules prohibiting deliveries, sales out of the home, signage, etc. would remain as is.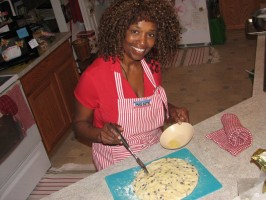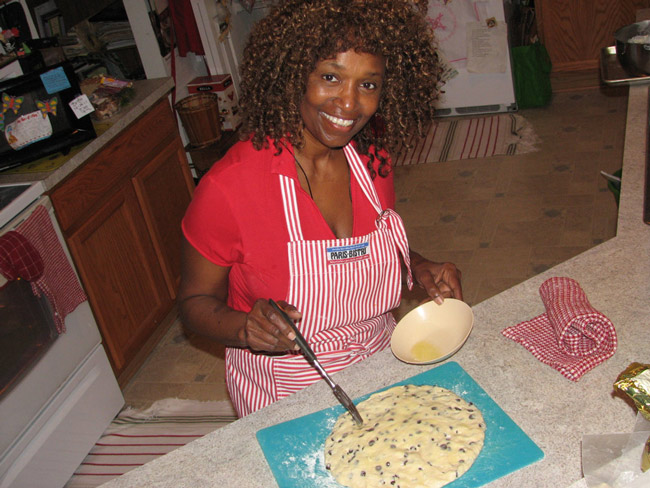 Except for the matter of public health, which the state of Florida has THOROUGHLY addressed in its cottage food law, making cupcakes and pastries in a home and selling them at festivals and markets, as a Class 2 home occupation, is no different than the arts and crafts people who CURRENTLY are operating such home businesses in Palm Coast.
Councilman Meeker rightfully noted this during a past workshop. Home baking would entail no additional burdens on the city and neighborhoods than are ALREADY addressed and allowed under city code.
For anyone opposing our proposal, let's come to an understanding about what you are opposing: You aren't opposing just cottage food home occupations . . . you are opposing home occupations as ALREADY allowed by city code.
Go to the city's website, palmcoastgov.com, then click on "Local Business Search," then click on "Arts & Crafts." There you will see 10 such businesses currently operating out of Palm Coast neighborhoods. EEvidently these businesses are making their candles, wood carvings, widgets or whatever and vending them at festivals or flea markets.
If we were planning a home occupation that sold cupcake-shaped pillows rather than cupcakes, we already would be in business, with no controversy because city code would automatically allow it — and yet all the traffic, delivery, signage and enforcement issues would be the same.
As Councilman Meeker said in a past workshop session, and we are paraphrasing here: If the city doesn't allow cottage food as a home occupation, then the council needs to reconsider the entire idea of home occupations.
Concerning food safety: In July 2011, the State of Florida passed its cottage food law, which directly and specifically addresses food safety issues, and contains provisions for handling any public complaints.
Yet in the council's May 8 workshop session, Vice Mayor Lewis, fully aware of the state's cottage food law, expressed reservations and concerns about public safety issues. Mr. Lewis, that's certainly your right to hold such a view, but let's be clear about what your position entails: Basically you are saying that you don't trust Tallahassee to uphold its end of the deal.
But the state's cottage food law was adopted with extreme diligence and with the public's safety in mind, and that law makes it clear that none of the food safety issues would be the responsibility of the city.
We must note again that our proposed home baking business will adhere to ALL of the current Palm Coast rules for a Class 2 home occupation: No serving customers out of our home. No delivery trucks bringing us supplies. No signage at our home or on our vehicle. We will be using our home for food prep, then vending our goodies at festivals and also delivering them to clients.
In closing, we believe that at some point government has to put faith in citizens and the law.
If traffic engineers say that a safe speed limit for Palm Coast Parkway is 45 mph, does government make the limit 35 mph in anticipation of those drivers who will push the boundaries and drive 55 in a 45 zone?
The state's cottage food law and existing city regulations will allow home-based baking to operate as safely and as invisibly as any other Class 2 home business.
It would be unjust and discriminatory to not allow home-based baking while allowing other home businesses that make retail products.
It is only right and just that the city of Palm Coast update its land use code accordingly.
Thank you for your time and consideration of this proposal.