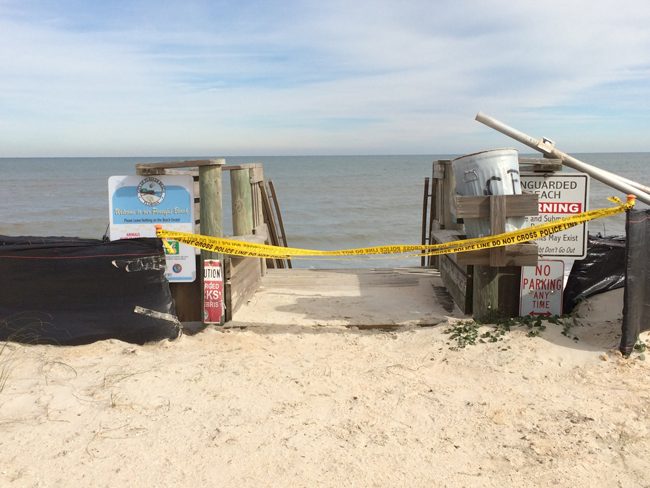 By Chad Boda
Few things in Flagler Beach are more precious, and more threatened, than the beach itself. Since the city's founding in the early 1920s, residents and elected officials have been forced to struggle with beach erosion, much like other coastal communities around the state. Also since 1920, Florida's population has grown by over 600 people per day, most of them crowding along the state's beautiful shoreline. The resulting development has made coastal erosion problems more widespread, more severe and more difficult to manage.
Today, over half of Florida's sandy beaches are considered critically eroded, including nearly 5 miles of the Flagler County coastline, mostly in Flagler Beach along south A1A. The clash between coastal communities and coastal environments has never been greater than it is today, and the question of how communities can live sustainably with the coastal environment has never been more relevant, particularly in Flagler Beach.
Residents and elected officials in Flagler Beach will have an opportunity to get a comprehensive overview and discuss the beach management problems facing their city this evening between 5:30p.m. and 7:30p.m, when the Flagler Beach City Commission will be hosting a beach management workshop at City Hall's commission chambers.
All citizens are encouraged to participate, both to learn more about the complicated and controversial issue of erosion management facing the city, and to engage in the discussion about what actions the city can or should take to address it. Citizen participation is very important, not least because the beach is a public asset and decisions about what happens to it are fundamentally of public concern.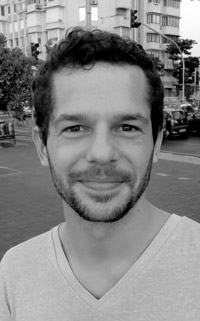 I'll be presenting the results of research I carried out between 2013 and 2018 on the city's beach management problems. We'll then have a guided discussion with citizens and elected officials regarding what the research implications are for the city now and in the future.
I've been working closely with the city over the last several years, undertaking both a scientific analysis of the city's erosion problems and cooperating with city officials on enhancing local beach management practice. You can freely download the dissertation, "The Beach Beneath the Road: sustainable coastal development beyond governance and economics," or see below.
Here is a general over-view of the workshop:
First, the workshop will kick-off with a presentation of my research process and findings. The presentation will begin with a brief historical review of the development of both Florida and Flagler Beach, focusing on how the problem of coastal management has evolved into what it is today, and what kinds of problems are particular to the local beach environment.
Second, a variety of different coastal management strategies and techniques will be presented and evaluated in terms of their adequacy for addressing the erosion problems in Flagler Beach. These different strategies include 1) local ordinances; 2) sea walls; 3) infrastructure re-location; 4) re-nourishment. The underlying logic behind each strategy will be explained and the benefits and limitations of each strategy will be clarified. Each strategy will also be related to a particular approach to "Sustainable Development."
Third, following from this analysis of existing erosion management options, the major challenges facing the city now and in the future will be presented. These will include 1) constraints on the city's decision making power and financial capacity to pay for erosion management; 2) short and long-term environmental planning priorities, ranging from dune vegetation planting to sea level rise; and 3) strategies for increasing citizen awareness and engagement in beach management activities. This will be followed by a 15-minute open question and answer session.
The final portion of the workshop involves a 45-minute guided discussion about the city's future beach management priorities. The major challenges identified above will form the basis for this discussion, and a series of guiding questions will help structure the conversation and encourage the formation of practical points of action.
Public participation in the workshop is highly encouraged and all questions, comments and perspectives are most welcome. While we should not have unrealistic expectations that the workshop will resolve the erosion problem once and for all, it will provide an opportunity for bringing everyone up to date, and to begin a collective discussion about what the future of Flagler's beach can be.
Hope to see you there.

Originally from Flagler Beach, Chad Boda in January defended his doctoral dissertation in Sustainability Science at the Lund University Center or Sustainability Studies (LUCSUS) at Lund University in Lund, Sweden in the LUCID program. Boda received his Bachelor's degree in 2010 in Geography and Urban and Regional Planning from Florida State University and his Master's in 2012 in Environmental Studies and Sustainability Science from the LUMES program at Lund University. Contact him by email here. See his previous contribution to FlaglerLive, "Why a Seawall in Flagler Beach Could Harm Sea Turtles and Violate the Law."

"Chad Boda: The Beach Beneath the Road (2018)"