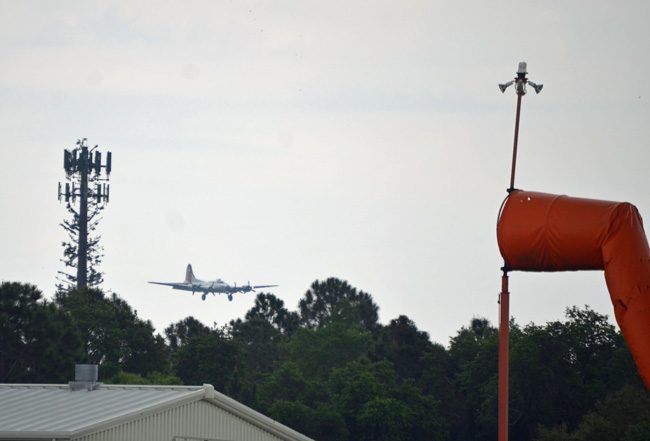 It's not just electric power. It's cell service that's out or spotty or very slow across Florida, Flagler County included. That's what you have to expect for the next few days, officials say, as power-dependent internet service providers contend with many of the issues power companies are contending with.
The problems won't affect only people on the cell phones in areas with poor cell service, but people at home and at work who have a land-based wireless connection as well: if your service provider is having trouble delivering an internet signal to your home or business, you won't be connected no matter how many bars your connection seems to have. So it's not you. It's them.
And when you do connect, you may experience slower-than-usual service.
In Flagler County, Verizon, Brighthouse-Spectrum, AT&T, Sprint and other providers "are all having an issue," says Jarrod Shupe, the technology director for Flagler County government and the Flagler County Sheriff's Office.
Same assessment through Palm Coast government. "It's basically affected every provider, from what we've gathered," Economic Development Director Beau Falgout said.
It's not necessarily that towers are not operational, Shupe and Falgout said: Palm Coast, for example, has four or five cell towers, all of which are powered with back-up generators. But if the providers' central offices aren't sending out a signal to the towers, consumers won't be getting a signal, either. And just as power companies have had their grid severely damaged by Hurricane Irma, so have internet service providers seen their networks similarly affected.
As for restoration of all those internet providers' services, "they haven't set a time, just like power," Shupe said. But those networks are being addressed as "critical infrastructure," just as electric power is.
Unlike power companies, internet providers do not release figures reflecting how many of their internet customers are without service.
And keep this in mind: while service is poor in Flagler, it is much worse in South Florida, where an AT&T statement put it this way: "Wireless services in some parts of South Florida, Puerto Rico and the U.S. Virgin Islands are being affected by significant power outages and other storm damage."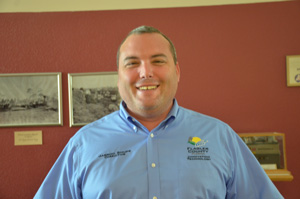 Even where service is working, it may seem to work for a while than fail, calls may drop–service providers are urging people to text rather than call, when they have a choice–and web pages may not load normally. So how many bars you may see on your phone or on your computer's status bar may have nothing to do with whether you'll be properly connected or not.
"The faster the power comes back on, the faster all telecommunication services can get back on," a T-Mobile spokeswoman told the Palm Beach Post today. "The power outages are just everywhere. It's definitely causing a lot of effect across the board."
At one point 93 percent of Flagler County's 58,000 customers were without power. At a 3 p.m. press conference at Flagler County's Emergency Operations Center today, County Administrator Craig Coffey said that was down to 43 percent, which was not, in fact, what FPL was reporting: FPL was reporting that as of 4 p.m., 38,000 customers in Flagler, or 66 percent, were still without power.
It was also issuing corrective statements of its own. "Communication systems across Florida were impacted by Irma, causing issues with our reporting systems. We apologize if you were provided incorrect status updates. We ask that you please re-report your outage if your power is still out," FPL was stating on its website by way of an alert. "We estimate we will have restored power to essentially all of our customers along the east coast service territory by the end of this coming weekend, and for customers along our west coast service territory by the end of day, Sept. 22, with the possible exception of areas impacted by tornadoes, severe flooding and other pockets of severe damage."
South Flagler Beach is among those areas affected by severe flooding. Most of the island has been without electricity (though Hammock Beach Resort had its power reconnected today, as have a few side streets in Flagler Beach), which is why authorities are keeping in place two restrictions on circulation on the island: a curfew will kick in on the barrier island from 10 p.m. tonight to 6 a.m. Wednesday, and traffic onto the island will be restricted, in daylight hours, to residents, local businesses, and contractors working on repairs. That's until further notice.
As to when the general population may cross into Flagler Beach, Coffey said "the power situation is driving that now."
The very same thing may be said of internet service, at home or out and about.
Service at Flagler County's Emergency Operations Center has been working more effectively for some than for others, depending on which provider they're on. But the county's tower-dependent, 800 mhz emergency communications network has not been affected, except for a failure during the storm Sunday night into Monday. The primary system failed but immediately went to the back-up system, Shupe said, and operated on back-up for less than an hour, as Shupe himself went out in the storm to the jail, where the generator powering the system had to be restarted. To get there, Shupe had to navigate downed trees across a road, but a public works crew preceded him, sawed off the fallen trunk, and enabled him to get through.
Think of Florida's network of power and internet service networks as a grid requiring a few hundred thousand small acts of restorative heroism, all going on right now.