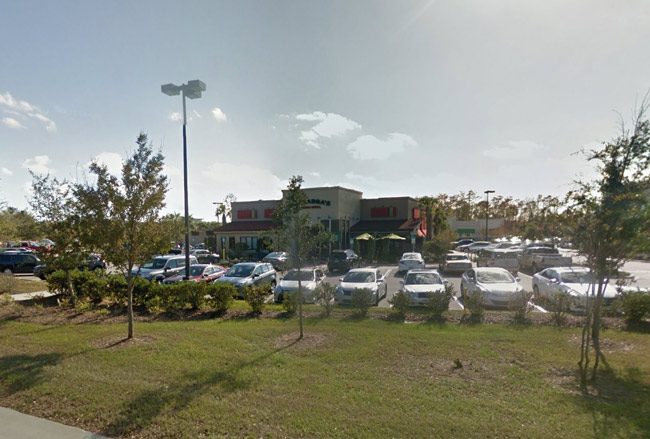 Last Updated: 5:45 p.m.
A bomb threat was called into Carrabba's restaurant on Cypress Edge in Palm Coast late this afternoon. By 5:45 p.m., the scene was declared secure and cleared.
"Subject called in and said basically, 'I'm going to blow up your building," a sheriff's spokesman said just after 5 p.m.
Flagler County Sheriff's units have converged to the scene, staging at the Walmart parking lot, closing Cypress Edge but only in front of the restaurant, and preparing to examine the scene with a bomb-sniffing dog. The Palm Coast Fire Department is there, as is one rescue by the county's fire department.
Carrabba's is at 160 Cypress Edge Drive. Neighboring businesses, which include Florida Hospital Flagler's annex, have been notified of the emergency, but there are no evacuation orders.
Asked whether any people were left in the restaurant, the spokesman, who was operating on limited information at that point, said: "I can't say with any certainty whether there is or there is not." Shortly afterward, the spokesman said the restaurant had been evacuated, and that a bomb-sniffing dog had completed one walk-through of the business, finding "nothing suspicious so far." Another walk-through was to take place.
It's not clear from where the call was placed, only that the caller was "pretty straight-forward," the sheriff's spokesman said.
The spokesman expected the issue to be resolved "very soon," with no plans to call in the St. Johns County Sheriff's bomb squad. That squad is usually called in when a device feared to be a bomb is actually found.
No bomb was found and the all-clear was signaled at 5:45 p.m.