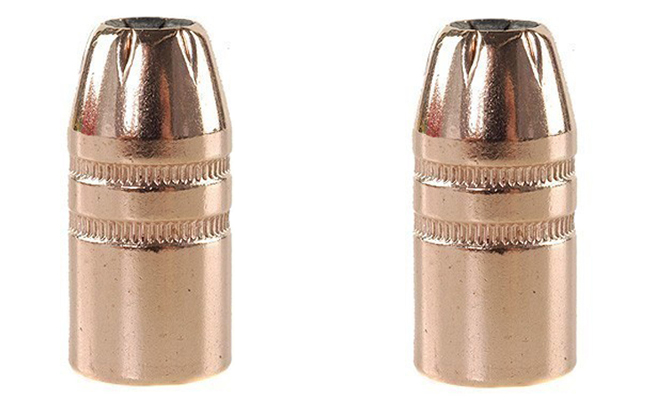 "Without fear or favor" could use a refresher in Palm Coast.
Following the publication earlier this week of the story about the March 27 shooting at Sheriff's Capt. Mark Carman's house on Wellesley Lane, a few people commenting on the story raised issues with its motive and provenance. Some of the issues: "In light of the officer's honorable service to this community, he does not deserve to have this issue brought up in the public spotlight." "It sure sounds like someone leaked this story out for a reason." "I'm hearing that the leak is from a former Flagler County Sheriff." "I'm not sure what the value of printing this story is."
Let me clarify a few things and explain why the story was published, even though it needs no more explanation than any old police story, and would have needed even less explanation had the sheriff's office done its job originally and treated it like any other police story, without the sort of sneaky favoritism it lent it and what may well have been an attempt, at least initially, at covering it up: as the story mentioned, the only document filed on the matter at the courthouse was not dated by the deputy who filed it.
Let me also note that I've known Mark for several years, have interviewed him frequently, have sat next to him at interminable city meetings, and have always found him to be honest, honorable, and—a rarity among higher-ranked officers—unpretentious and unimpressed by his own rank. His lack of ego and his humility are among his many strengths. It's a matter of time, I hope, before he is elected sheriff in this county.
That said, it wouldn't matter if Mark was somehow canonized by Benedict XVI (god forbid: canonization by Benedict isn't exactly a cachet these days): personal virtue doesn't have anything to do with what makes a story publicly relevant. A person's standing in a community does. So does the nature of the event in question.
---
The Live Column
---
---
First, when a gun goes off on the property of the chief cop in the city, it's a news story no matter which way one looks at it. Some 100,000 people are shot annually in this peace-loving country of ours, 30,000 are killed, most of them not murdered or shot intentionally. Jane Carman could have added to that tally that night. This is serious business involving life and death, not a debate over privacy. Weapons, all weapons, are supposed to be kept securely by civilians, even more so by cops, who, for good reason, usually face severe internal penalties when their weapons are lost, misused or poorly maintained. Carman faced no such reprimands, and there's still no clarity over how and why the .38 caliber gun in Carman's house could be used by someone who was under the influence of alcohol and possibly prescription drugs. It's also no small matter that as part of her settlement with the State Attorney's office, dubious though it is, Jane Carman was required to attend gun-safety classes. Ironic, considering her marital partner.
Second, had Jane Carman been the wife of a nobody, the story may have been somewhat less relevant—and I have no doubt the sheriff's office would have included a brief report of the shooting in its daily reports, which would then have been included in those weekly blotter round-ups the reading public sadly devours more avidly than most other (and usually more important) stories. And in fact Jane Carman's privacy is more relevant than Mark's. She has more claim to privacy than he does. There were details surrounding the story that were not included, that related to Jane, and that needed not be included anyway. They wouldn't have added to the public's understanding or right to know what happened, but they would have infringed on Jane's privacy even though her actions had lowered that threshold considerably. Again, what made the story especially relevant was Carman himself.
Carman deserves no more, and actually much less, "protection" or privacy than private individuals, because Carman is not a private citizen. He's the top cop in Palm Coast and the third or fourth-ranked cop in the sheriff's office. He represents the sheriff at city government meetings and speaks on his behalf. He's run for sheriff before. He will likely run for sheriff again. He's not a publicity hog by any means. But he's a public figure. He knows this. If he doesn't, or if he claims that the event was either not relevant or worthy of public notice, his credibility would be shot, because he'd be saying that personal standing rather than law enforcement and safety decide what the public will know.
As to the circumstances: Whether the gun was being fired accidentally, intentionally or stupidly is irrelevant. The fact that it was fired on Carman's property, by Carman's spouse, is not irrelevant. It's seriously relevant given the proximity of neighbors, the proximity of public streets, where any passing vehicle could have been in danger, and the proximity of Mark Carman himself, who was there that night. It was, after all, Carman himself who called in the emergency at the Emergency Operations Center, though he apparently did so on a secure, police-only channel. The story was made even more relevant by the sheriff's office's hope, vindicated for three months anyway, that it would not be a story. What that tells me is that, this particular unraveling aside, there are probably a mess of stories out there that we will never know because a law enforcement agency that plays fast and loose with information decides what to release and what to keep as far below the radar as possible.
It wasn't a "leak" that tipped me off. There is no such thing as a leak when it involves information that is, or ought to be, a public record. There are only attempts to keep it from being disseminated, not even so much by malice as by omission, even out of good intentions for Mark's sake. That doesn't justify the double-standard, because it undermines the credibility of the whole operation. Anyone who considers this a "leak" may want to check his or her Nixon complex. And anyone who thinks former Sheriff Jim Manfre was the "leaker" gives Manfre too much credit. I can only wish he was that good a source. But thanks for the tip: I'll work on it.
At any rate: I heard about the shooting. The first thing I did was ask the sheriff about it. He was upfront, though two things he said didn't match up with the one document so far available: he said that he immediately turned over the case to the State Attorney's office, whereas a sheriff's deputy had, in fact, filed a complaint affidavit on the case. And he spoke of just one shot fired, inside the house (which may well be the case: he went as far as to say that it did damage to the floor, which was repaired), whereas the report mentioned two shots outside, and what I'd initially heard involved every bullet in the revolver. Those discrepancies have not been explained. The second thing I did was check the court records. There it was: the affidavit, by itself. The one without a date. A check with the State Attorney's office confirmed that the case was moved to a Volusia judge's docket, and that it was still pending.
Yes, there's a public document about it, undated, though it's the sort of incident report the sheriff's office routinely releases in its blotter batches. In this case, it was not. Obviously, the sheriff's office will disseminate some incident reports more than others. That's disturbing, and should worry anyone who thinks the most important and powerful law enforcement agency in the county treats all cases equally, fairly and transparently. Then again, let's not be delusional. If anyone knows of a law enforcement agency this side of Gary Cooper that treats all cases equally, fairly and transparently, Ripley's Believe It or Not may be interested.
What I find remarkable in the comments noted above is the sort reflexive wagon-circling around men in uniform, as if the very people entrusted to enforce the law are somehow above it when they're involved. That's not only ridiculous on its face. It's dangerous. It reeks of a patronizing attitude that presumes more deference for people in power than for others, when it should always—always—be the other way around, and always will be as far as how this site reports the news.
And to the person (transparently anonymous considering the green creases in the language) who left this comment: "If someone were breaking in to the author's home he'd be on the phone asking for help, then probably criticize the police for handling the intruder too roughly," would we even be having this discussion if your spouse or mine, or your child or mine, or anybody's child, mother, father or brother for that matter, had been driving by the Carman home on Wellesley that night and been shot through the head? Answer yes, and perhaps you should rethink that shield of yours: its allegiance is misplaced.