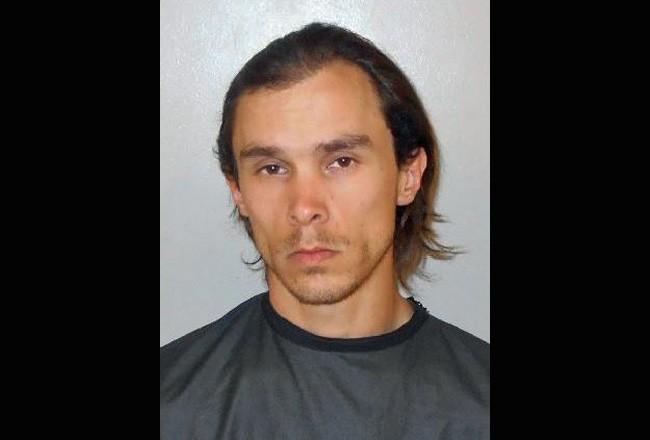 Jonathan Canales, the veteran accused of shooting his wife in their Mondex home in November, was deemed incompetent to stand trial in a hearing before Circuit Judge J. David Walsh Wednesday. Canales is to be involuntarily committed to a psychiatric hospital.
It was an unusual situation. Canales was not in court, nor was he in custody, nor, for now, does there appear to be a bed ready for him in a facility.
Canales, 27, was initially booked at the Flagler County jail on an attempted first-degree murder charge in early December, two weeks after his wife, a mother of three young children, was hospitalized with a gunshot to the neck. He claimed she shot herself with a .22-caliber gun. His wife gave a different and disturbing account of "hearing a pop" as she sat at the kitchen table, then finding herself alone and bleeding in the bathtub before managing to call 911. Earlier in the evening, Canales had walked around the house with the .22 strapped to him, telling her it would be easy to shoot her, and no one would know.
The couple's three young children were in the house, with loaded firearms at their bedroom door. The shooting took place at 6351 Cherry Lane in the Mondex.
Canales was initially charged with three counts of child neglect. Those charges were dropped on Jan. 8. He was also charged with delaying medical treatment for an injured person, a charge stemming from allegedly keeping his wife in the bathroom and turning off the lights as she bled. That charge was dropped, so was a tampering-with-a-witness charge. The attempted murder charge was reduced to an aggravated battery with a firearm charge.
Canales was released on $100,000 to his parents, where he's been staying—in Ormond Beach, at 1460 North U.S. 1, since shortly after the shooting.
His attorney, Garry Wood, said Wednesday: "it really wouldn't have been a good idea for him physically to be in court today." Wood said Canales has been on medication. "Without going into more salacious details, I can tell you that Mr Canales experienced quite a decomposition mentally when he was in the jail, there were some serious issues that had to be addressed," the attorney told the judge.
Wood said Canales was evaluated by a doctor and fund to be incompetent to stand trial. He submitted the doctor's report to Walsh, who had to make the determination about Canales in his absence: the judge was concerned that Canales was not in the courtroom, prompting Wood to explain the circumstances. Wood said he'd dealt with a similar case in Volusia County where the defendant was found incompetent to stand trial, and was not in custody at the time: the defendant voluntarily reported to jail, from where he was committed to a hospital. Wood was asking for the same treatment of Canales.
"I will adjudge the defendant Canales incompetent to proceed," Walsh said, finding him qualified for treatment. "When can we do that?"
It'll be up to Canales to report to the Flagler County jail once the Department of Children and Families has secured a bed in a secure psychiatric facility. Meanwhile, his bond status may continue, the judge said.
Once committed, the judge said he expects periodic reports from the hospital, and subsequent hearings that will determine Canales's competency for trial. For now, however, Canales is "off the active docket pending a report from the hospital," Walsh said.