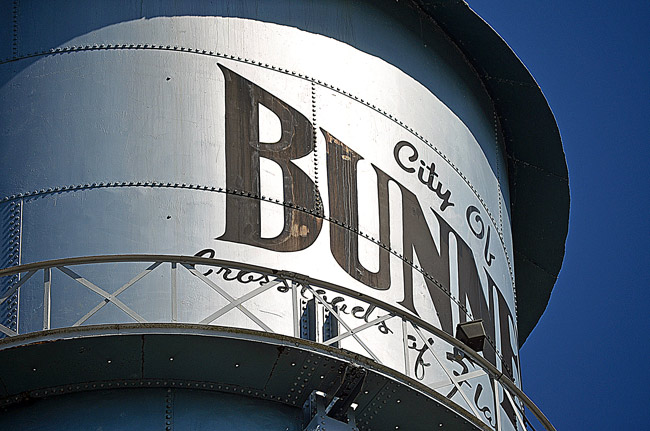 The horror stories about Bunnell's drinking water are nothing new. Nor are the boil-water advisories. Nor are the chronic violations of federal limits on carcinogenic pollutants in the water. Nor are the city's promises, going back to 2004, to do something about it. What gets under Bill Baxley's skin, besides the bad water, is why it's taken Bunnell so long to tackle the problem, and why the city is doing little to nothing by way of alternatives until the promised long-term solution  of a new water system is in place one to two years from now.
Baxley, a long-time resident of the city and  a once and future candidate for the city commission, did not get satisfactory answers when he brought up the matter for an hour's discussion before the commission last week.
"Some of you on this board have been here since 2004," Baxley told commissioners, criticizing the inaction since then. "My point that I'm trying to make is that all of you were appointed to protect the citizens of Bunnell. It's your job. And I feel like that's what each and every one of you should have been doing in past years, just looking at this, because if we've been drinking water this long—and if I, not knowing anything about this, could go up on a web site and get all the information that I got in a matter of about an hour, I feel like y'all's responsibility should have been that you did that in 2004."
Baxley had some sympathy on the commission, but not much.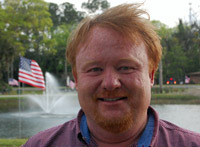 "I remember back in 2003, we were in a city commission meeting at the old city hall, and I believe it was Mr. Bonner, he had some water and he was talking about how wonderful the water was in Bunnell," commission member John Rogers said, referring to ex-City Manager Lyndon Bonner, "that we won an award because of the water in Bunnell. The truth of the matter is, the water is terrible. My wife will not—she gets mad at me when I give the dogs water. Look at your dishes in your dishwasher. It's absolutely terrible. I don't know what the solution is. Maybe we should buy the water from Palm Coast. I don't know. It's just something to think about. I know you all are here because you guys are tired of the water."
"No offense to your dog, but my dog wouldn't drink the water," Anna Conti, a Bunnell resident of Pine Forest, told Rogers and the rest of the commission. "I've had to get bottled water for my dog for two years."
Another resident, one of seven who addressed the commission that evening (other than Baxley), showed the commission her soiled dishes despite repeated washings, by hand or by dishwasher. "I thought I'd bring this along just to show you what I'm going through with dishes, glasses, cups, saucers, whether you do it by hand or not," Edie Rogers said. "It's scaring the living daylights out of me. I don't know what else to do."
Vice Mayor Jenny Crain-Brady's suggestion to Rogers: ""I buy vinegar by the gallon. I put it in my dishwasher, I put it in my laundry detergent, and I wash my dishes with it. It will make your glasses as sparkly and new as the day you bought them."
But that did not address the heart of the matter Baxley was bringing before the commission.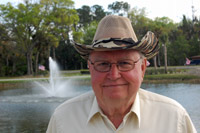 Baxley submitted seven questions to the commission about the water problem, among them the matter of so-called trihalomethane, or THM, by-product in Bunnell's water. THM is a quartet of chemicals produced as a by-product of chlorine, itself used in the water to kill dangerous bacteria and waterborne diseases. But the Environmental Protection Agency sets a safe limit of 80 parts per billion for THM. Bunnell's water has been exceeding that limit regularly, and has been cited for 19 violations since 2004.
In May 2011, a test revealed 274 parts per billion, according to Bill Green, manager of Bunnell's water treatment plant. In August it was 238. But, Green said, the city has been working to lower THM levels, successfully, bringing the numbers down to 46 last September, 87 in November, 82 in January, and 60 in February.
"Our goal is to construct a water plant that will move the organic matter from the well water before the injection of chlorine chloramines disinfection, therefore reducing the formation of disinfection byproduct from the water supply," Greens aid.
But the city has yet to secure the money for that water plan, even though it's half-way through the process of building it. Baxley was originally told it would take a year to 18 months to have the plant operational. That timeline was pushed to a year to 21 months last Monday.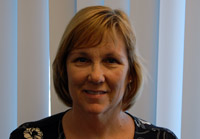 "We did some things back in 2004 to try to fix the problem," Catherine Robinson, Bunnell's mayor, said in defense of the city, and by way of explaining the delays.  "We've also had changes of department heads in that department and it's taken that comes in and knows the expertise, plus the finances to work through a plan, to be able to get the money to do this project. This is a huge endeavor. It isn't that we haven't wanted to do it, but we haven't had the money to do that and we haven't had the expertise to do that. And now we have a plan in place. We're going after grant money and we're going after a goal, and I'm hoping for a year before this thing is up and running."
"What do you, mayor, suggest the people of Bunnell do in this year's time?" Baxley said most Bunnell residents cannot afford to buy water, at about $90 a month, and pay their water bill of about $130 a month on top of that.
"Well, the numbers are down, the numbers are down significantly from where they were," Robinson said of the pollutants in the water. Her best suggestion was to wait until the new water plant was functioning.
"If you don't want to drink the water, and this will be harsh, but go down to Harris's grocery and do like I do and buy the water," Commissioner Elbert Tucker suggested, without addressing the issue of those who cannot afford what he can. "I buy in 5-gallon jugs, five at a time and take them home with me. There's not anything else that's going to be done other than us treating the water to kill the bacteria with chlorine."
Baxley was also concerned about a letter the city sent Bunnell residents in February. "You stated in your letter to residents of Bunnell dated Feb. 27, 2012, some people who drink water containing THM in excess of [the maximum limit] over many years may experience problems with their liver, kidney and central nervous system," Baxley said, "and may have an increased risk of getting cancer. Do you feel that drinking water with THMs over a period of seven to eight years qualifies for the above statements?"
"I'd ask you to please understand that this is a standard form put out by DEP," Green said, referring to the state Department of Environmental Protection. "DEP reviewed it and they edit it for content. There is documentation that suggests that you'd have to drink 6 to 8 liters of water every day for a period of 70 years, at excessive levels, to increase your chances of getting cancer by 1 percent. I believe that this is what the letter doesn't narrow the timeline down." Green added: "However I am not a chemist nor a doctor and would only be speculating to any answer to this question with any certainty."
The matter was put more starkly a short time later when Shirley Turner, a resident of Bunnell for 27 years, addressed the commission: "He said it probably takes 60 or 70 years maybe to affect you, but I've lived here this long and this year I was diagnosed with bladder cancer, and it happened the day after I got the first letter," Turner said.