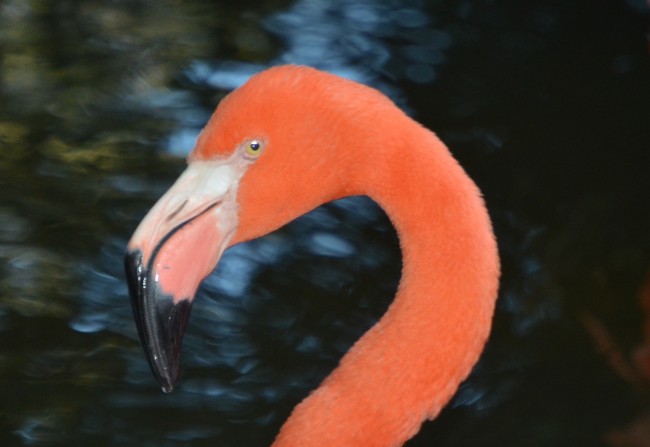 A new festival is takeing flight in Palm Coast: the inaugural and broad-spanned three-day Birds of a Feather Fest is scheduled for Feb. 6-8, 2015, offering a weekend of birding, workshops, presentations, kayak trips and family activities. The headlining speaker will be Greg Miller of "The Big Year" movie and book. (See the trailer below.)
Clay Henderson, the attorney and conservationist who spearheaded the creation of Preservation 2000 and Florida Forever (before its evisceration by the Rick Scott administration), will also be a speaker.
This new Palm Coast event, organized by the city, is geared toward serious birders as well as beginners and families. A good number of the birding trips offered will be on paved trails in and around Palm Coast, making birding accessible to children and people with disabilities.
The Birds of a Feather Fest is the brainchild of Palm Coast residents and birding enthusiasts Jason and Mary Giraulo. Jason Giraulo is the city's digital communications coordinator and director of the new festival.
With more than 125 miles of trails, miles of coastline, varied habitats and more than 200 identified bird species, Palm Coast and greater Flagler County are a birder's paradise. The city's longtime commitment to protecting and preserving the natural environment makes the new festival a perfect fit. Several community partners are assisting in the planning, including Flagler County and the Hilton Garden Inn.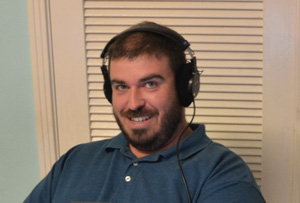 "We want to attract serious birders to explore our unique birding opportunities and also introduce people of all ages to the joy of birding as a fun, recreational, outdoor activity," Jason Giraulo said. "Few places offer as many wonderful opportunities to enjoy nature while being so connected, accessible and clean."
A highlight of the new festival, of course, will be Miller's appearance at a dinner, Friday, Feb. 6, at the Hilton Garden Inn. Registration is $35. There are some 150 spaces available.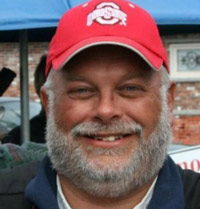 The humorous unpredictable Miller describes what led to "The Big Year" in his brief bio: "In 1998 I zigzagged across the continent–traveling 130,000 miles while trying to hold down a full time job at a nuclear power plant–to try to see as many species of birds in one calendar year as possible. It was an incredible experience passing the 700-species mark—an achievement many birders aspire to in a lifetime. But there was competition. Two other birders, Sandy Komito and Al Levantin also did Big Years the same year as me and also broke the 700-mark. Our competitive quests are documented in the 2004 non fiction book, The Big Year, by Pulitzer Prize winning author Mark Obmascik. And unbelievably, Twentieth Century Fox made a full feature motion picture inspired by the book! It has A-list actors Jack Black, Steve Martin, and Owen Wilson and a really strong support cast."
A complete schedule for the Birds of a Feather Fest is accessible at the city's website, and the $10 registration is now open. Participants can choose as much or as little as they'd like over the three days. Activities include 13 bird walks, more than a dozen classes, a day trip to Merritt Island National Wildlife Refuge and another to Lake Woodruff National Wildlife Refuge, another to Paynes Prairie Preserve State Park and more.
Some activities are free, most are not. A full, detailed schedule appears below the trailer video at the foot of this article. The festival also offers plenty of activities for non-birders, too. There are kayak trips and craft projects for children.
Sponsorship opportunities are available as are a limited number of indoor vendor spaces. The Vendor Expo will be at the Palm Coast Community Center and will be open to the public throughout the weekend. The city is looking for vendors from the following areas: camera and optics equipment, birding supplies, birding tour companies, nature artists, outdoor outfitters, environmental non-profits and government agencies, and other companies that fit the festival vision.
Sponsors already on-board include the Hilton Garden Inn (host hotel), Flagler County, the Palm Coast Observer, The Home Depot and Top Birding Tours.
For more information about the Birds of a Feather Fest or becoming a sponsor or vendor, visit the website or contact Jason Giraulo at 386/986-2484 or by email here.