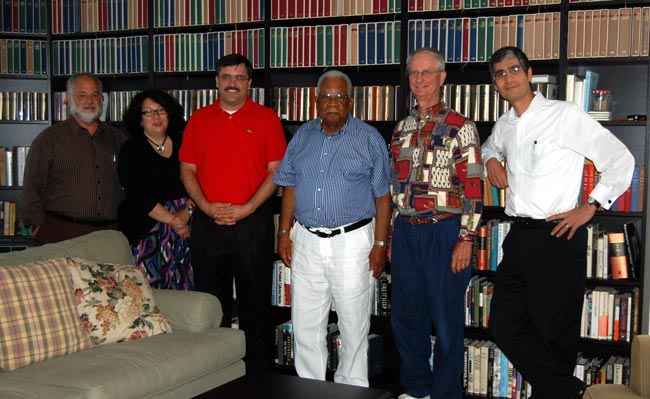 If you've been reading FlaglerLive since it's been up for the past three months or so, you have a good idea of what we're about: reliable, rich, immediate and exciting coverage of Flagler County. If it's important, if it's relevant, if it's interesting, if it's essential, it's covered. If it's not, it shouldn't be. The most important thing about this site is that Flagler County finally has its own news service, keeping up not only with the news, but with the times: it's not enough to read about it in the papers (if it makes it that far) the next day or the following week, especially when—irony of ironies—newspapers are limited by space and resources, as the web is not. We like to live up to our name: Flagler is live. It deserves to be covered that way, which is the way of future journalism anyway. We're getting a jump-start.
I'm sure we'll disagree over degrees of separation between the relevant and the irrelevant. But just as there is no secret standard that declares a Bach cantata more valuable than a scream by Lady Gaga, there is no secret journalistic standard that declares the words of a Rotarian with a spiffy title next to his name inherently more valuable than the actions of a roller derby gal with tattoos for her dialect. Which explains the mix of stories you read (and hear and see) on this site.
We're also not big on merely transcribing events and quotes by the usual titled and self-important suspects and calling it news coverage. In an age of spin that thrives on too little or too much information, analysis and perspective matter. So does putting the lie of "fair and balanced" in its place—a lie that continues to damage journalism's credibility more than any occasional error of fact or judgment. Those errors can be fixed. A fixation on "fair and balanced" undermines the very purpose of honest journalism. We always strive to be fair. But we never put balance ahead of truth. Some stories are one-sided. Most stories have more than two sides, historical memory being the perpetually ignored third side to every story. And no one or no single institution can cover it all. That's where judgment and subjectivity come in. It's also the story for another day and another column.
You know roughly what we're about. It's time to introduce you more familiarly with who we are.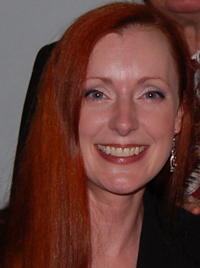 I was a columnist and editorial writer at the News-Journal for 10 years. Like many of my former colleagues, I knew that my days were numbered when the new, more reactionary and eventual owner set his sights on the Davidson family's newspaper. My wife Cheryl had thought for a couple of years that I should take to the web and create my own organization regardless. She was tired of reading gossip posing as news online locally, or not finding local news in our paper . We've lived here for 10 years, I've been mucking about journalism for 20 (the first five in Robert Byrd country), my upcoming firing from the News-Journal was to be the third in as many jobs I've held in this beleaguered industry, for the same reasons. I'd resisted Cheryl's idea, thinking it outlandish until reality grounded me: what else is there but doing what I've always loved, more experimentally and innovatively?
And not that innovatively after all: web-based news sites are Internet kudzu. They may be more weedy than proven. But sooner or later they'll be the only weed in town. Might as well try to graft the experiment into something more vine-like. Having decided to create a non-profit organization (market-driven journalism being one of the essential problems with journalism these days), I set about recruiting a board of directors and an ad director, and paying my wife with a meaningless title. It was "office manager" until the chairman of my board anointed her chief financial officer, which removes the need to pay her for at least two years.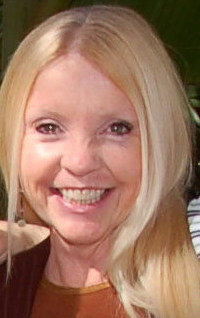 One of my first recruitment calls was to Kathy Tiller, who spent more than twice the years I did at the News-Journal in advertising, marketing and special projects before she chose to leave. She agreed to join, giving us a huge advantage in experience and more strength locally: Kathy lives in Flagler Beach, she's well known around town, and she has none of my interrogatory approach, which I hear might be helpful with advertisers.
What about that board? If you've lived in Flagler for a few years, you know most of them. The savvy ones among you have already looked up their name from our state incorporation documents on the web. But one name was missing until now, and I'm very happy to announce it: Bill Delbrugge, outgoing Flagler County superintendent, incoming FlaglerLive board member. Yes, he'll be in Cairo most of the time, and part of his duties will include skipping over to my native Lebanon to check on one of his schools there (more ironies). But his home, and we think his heart, will always be here, and his words will be on FlaglerLive: Bill will be contributing an occasional journal from his Middle Eastern digs.
We elected Bill to the board moments before this story went up. His contract with the school district ends Wednesday.
The chairman of the board is Rabbi Merrill Shapiro, who's also president of the national board of trustees of Americans United for Separation of Church and State, among a series of affiliations too long to mention (that's the case with every board member here: more details will be posted in their bios on this site soon.) Merrill is the congregational rabbi at Temple Shalom in Deltona, and a champion of free speech and full-throttle journalism.
Jim Guines was a Flagler County school board member—its second elected black member after Theda Wilson—for most of the past decade, and assistant superintendent of Washington, D.C. schools from 1970 to 1988. Jim is one of the few people (and locally, probably the only person) I've covered over the years whom I've let myself befriend: I respect and love him that much despite our ongoing debates that make Buckley and Vidal look like lovers. (Cheryl is just as close with Jim's wife LaVerne).
Linda Lowen is—now with Bill—the only out-of-towner in the group, but physically only: Linda's mastery of web journalism and communication is complete. Linda is a radio, TV and web journalist who just last year won the Exceptional Merit in Media Award from the National Women's Political Caucus for her work on gender-biased media coverage of Sarah Palin, the 2008 vice presidential candidate. Linda is the Women's Issues Guide at About.com, where she and I have been colleagues for three years (I'm the Middle East guide there), and where I discovered her voice and perspective to be invaluable. She has also started and run non-profits.
Don Musser, once a chemical engineer for the Hooker Chemical Corporation and for Exxon (but not BP) was ordained in 1968 and has been teaching in the Department of Religious Studies at Stetson University since 1978, specializing in Christian theology and the role of religion in culture. He chaired Stetson's Values Council for five years, inviting me twice during that time to be a lecturer in the council's lecture series. He's authored and co-authored several books and holds a doctorate of philosophy from the University of Chicago: If I can be intimidated, it's by someone with so much as a BA from the University of Chicago, so with Don it's especially challenging.
And finally, but only alphabetically so, David Wiggins: My editor at the News-Journal for the past ten years, where he was the editorial page editor and editorial board chair for the last third of a 33-year journalism career that had him involved at every level of the trade, from reporter to publisher and everything in between. He's also run his share of non-profits. I owe my weekly column to him, as well as the protective shield he kept up against many a badgerer through the years, without which I'd have been silenced much sooner. Our days at the News-Journal ended the same day, as did the first day of our new ventures: David runs Choice Words, a writing/editing service, and The Little Shop That Wood ("Building Tomorrow's Heirlooms").
I'm also a member of the board and FlaglerLive's editor and chief executive officer, and I'm proud and lucky to be surrounded by a board of such a high caliber and independence. These six individuals have experiences far richer than mine and a proven devotion to intellect, universal liberal values and journalism, which we intend to convey in the work of FlaglerLive day in and day out. They know me, and they know the risks and bothers involved in an operation of this sort. They also know the value of an operation of this sort, and its potential rewards.
They also know what you should, too: As editor of this site I don't take my editorial orders from the board. Oversight, in other words, is not dictation. FlaglerLive is here to cover Flagler and to do so, as Adolph Osch's most famous line goes, "without fear or favor, regardless of any party, sect or interest involved." (The line appeared in the very first editorial under his management, when he took over The New York Times in 1896.) Which is to say we're here to get under people's noses, not help lift them up higher than they already are. Journalism is changing. Its fundamental values shouldn't be.