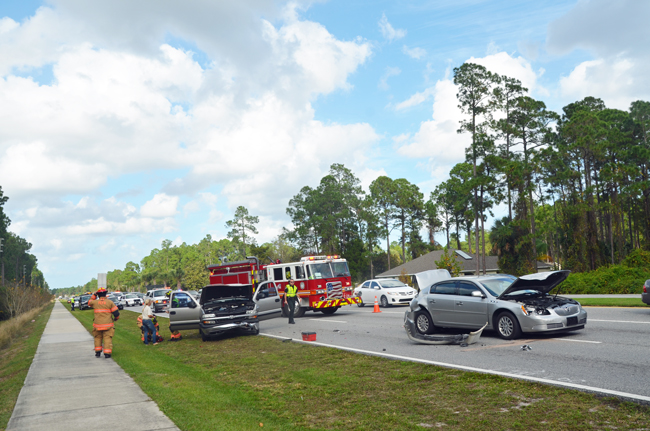 A mid-afternoon pile-up involving five vehicles injured a baby and snarled traffic in the southbound lanes of Belle Terre Parkway.
The wreck took place a little after 1:30 p.m. when, according to authorities at the scene, five cars in succession hit or "tapped" each other. Two of them had moderate damage. Three had minor damage. Only the baby and a parent were transported to Florida Hospital Flagler, and only the baby was injured, authorities at the scene said, though other, unofficial reports cite an injury to one woman. The Florida Highway Patrol arrived at the scene at 2 p.m. to investigate.
The pile-up reduced Belle Terre to one lane and backed up traffic a considerable distance. The Palm Coast Fire Department and Flagler County Fire Rescue, along with the Sheriff's Office and the Palm Coast Fire Police, responded to the scene.
Traffic is still backed up at this time. Drivers are advised to avoid the area.