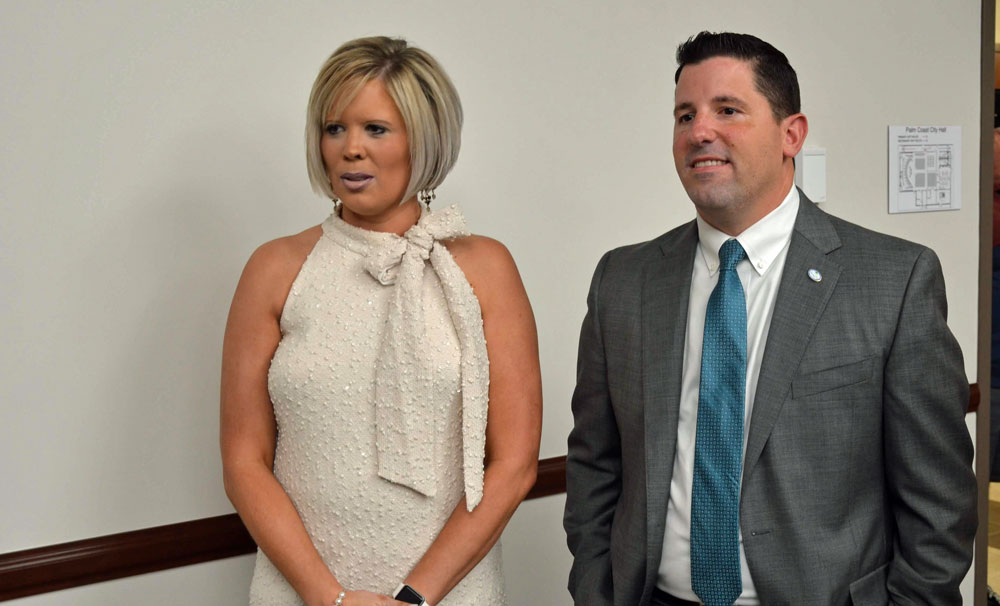 Beau Falgout, who resigned as deputy manager in Palm Coast in mid-October, six months after being passed over for the manager's job in favor of Matt Morton, was named assistant town manager in Mooresville, N.C., on Tuesday.
Mooresville is a sprawling town just north of Charlotte. It has a population of 38,500, or less than half that of Palm Coast, but a general fund budget significantly larger than Palm Coast's–$76 million, compared to Palm Coast's $77 million. The two towns' overall budgets are more closely aligned–$144 million for Palm Coast, $124 million for Mooresville.
Falgout will be familiar with many aspects of his new city budget: $2.6 million for the city's golf course, a $33.6 million utility fund budget, $1.8 million for economic development, almost $24 million for fire and police, $4.9 million for streets, and $4.6 million for technology and innovation. Mooresville also has its own utility, with a $34 million budget. The city incorporated 126 years before Palm Coast, when it started out of land donated by the town's namesake for a train depot and a cotton weighing platform. Its claim to fame, aside from being the home to Lowe's, the home-improvement company, is as the birthplace of Selma Burke, the late Harlem Renaissance artist whose portrait of Franklin Roosevelt adorns the dime. (Roosevelt sat for the portrait twice, weeks before his death.)
Falgout had worked in Palm Coast government since 2007, starting as a planner and rising swiftly as a protégé of then-Manager Jim Landon, who'd lined up Falgout as a successor. When Landon was fired, Falgout was installed as interim and looked to be a strong candidate for the top job, but fell one vote short, the job going to Morton. Much as Falgout had tried to position himself as a change agent, the message was that the city was looking to shift direction without the ballast of legacy. He lasted longer than expected even as Palm Coast's top ranks turned over rapidly on Morton's watch.
In Mooresville, Falgout will answer to the city manager, Randy Hemann, himself appointed just last August. Hemann answers to six commissioners and a mayor. The city went through a bit of an upheaval last summer when its police department was investigated by an independent agency over matters of toxicity in the department's working environment. The police chief then resigned abruptly. Falgout will operate in a less sunny environment: North Carolina's open-meeting laws are not nearly as liberal as Florida's. Personnel matters are for the most part kept confidential.
"Beau brings a wealth of valuable knowledge and experience from his time in Palm Coast," Hemann was quoted as saying in a Mooresville Tribute article Tuesday. "He has a proven track record of being a dedicated leader who builds strong relationships in the community he serves, and he is a champion for strategic economic development. We are looking forward to working with him in Mooresville."
The city's population was a mere 38,500 at the last Census estimate, only 11 percent of it over 65 (compared to 27 percent in Palm Coast), with a racial make-up similar to Palm Coast's. The median household value of owner-occupied homes is higher ($207,500, compared to Palm Coast's $181,000), so is the median household income ($67,000 compared to Palm Coast's $51,000). The population of Mooresville is significantly better educated, with 38 percent holding a four-year college degree or higher (compared to 21 percent in Palm Coast), and nearly three of four adults in the workforce (as opposed to less than half adults in Palm Coast).
The Falgouts' house in Palm Coast's P Section is up for sale. Falgout's Mooresville email is expected to be [email protected].