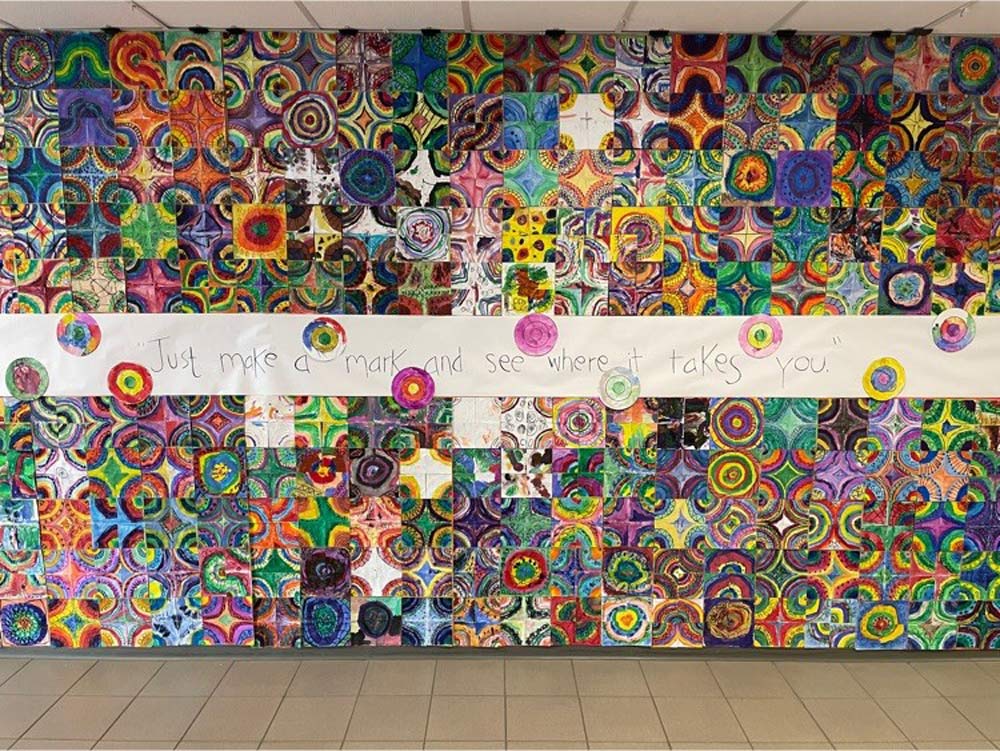 Jim Tager, a former superintendent of Flagler County schools, wrote the following letter on oct. 23 to students, faculty and staff in the Bangor, Maine, school district, where he is the superintendent.

The recent escalation of terrorism and war in Israel, which began with an appalling event on October 7, have raised concerns around the world. In Palestine, families are terrified, hungry, and thirsty; in Israel, families are desperate to hear about loved ones who are missing; thousands have been injured on both sides of the war. It is likely that many of us have been affected by these troubling events, either through personal connections, family ties, or friendships with those linked to the affected areas. We mourn the loss of innocent civilians on both sides.
One of the things I value most in my experience within the Bangor School Department is the diversity of culture and perspectives that I have learned from some of my colleagues, many of whom I consider lifelong friends, who have family connections in Israel and Palestine.




On a personal level, I consider myself quite privileged and inadequate to fully grasp the experiences of people in the Middle East. Waking up each day without fear of war, under a roof with electricity and running water, is my norm, making it even more challenging to comprehend the suffering unfolding worldwide. The images I've seen through various media outlets are horrific, particularly affecting children of all ages. This brings to mind our 3,500 students, who all possess unique talents.
It is remarkable to witness the power of the student voice to create a stronger and more peaceful future. Bangor High School World Language students are mentoring students at Mary Snow in an after-school language club. The high school students share their native and learned language with fourth and fifth graders who eagerly learn both oral and written languages, then document their progress in journals. William S. Cohen students are currently creating a mentoring program for new multilingual students, providing a student perspective to navigate a whole new school experience. Multilingual students from all over our city participate in these programs unifying the west side and east side students as one cohesive district.
I believe we have an incredible opportunity to learn from other cultures, which provide us with a worldwide perspective. In simple terms, we hold the responsibility and privilege to form new friendships and foster relationships that enrich Bangor and the greater global community.




The Bangor School Department embraces our diverse and interconnected community. I thought you'd be interested to know that we proudly represent fifty-three countries within the Bangor School Department. These countries include Argentina, Austria, Brazil, Bulgaria, Canada, China, Colombia, Costa Rica, the Dominican Republic, Ecuador, Egypt, Ethiopia, France, Germany, Ghana, Guatemala, Guyana, Haiti, Honduras, Iceland, India, Ireland, Jamaica, Japan, Jordan, Kenya, Lebanon, Lithuania, Malaysia, the Marshall Islands, Mexico, Myanmar (Burma), Nepal, Nicaragua, Nigeria, the Philippines, Poland, Portugal, Russia, Saudi Arabia, Sierra Leone, Slovakia, Spain, Sweden, Syria, Thailand, the United Kingdom, the United States and its territories, Uruguay, Uzbekistan, Venezuela, Vietnam, and Zimbabwe.
It is crucial to acknowledge the range of emotions that may arise from global conflict, including anxiety, sadness, fear, anger, and uncertainty. Rest assured that we extend our concern and support to everyone within our diverse community. As a united and resilient community, we encourage each and every one of us to engage in open and empathetic dialogue, to demonstrate kindness, and to offer support to those impacted by recent conflicts.
During challenging times, it's essential to recognize that we all may require assistance. The Bangor School Department is committed to offering a variety of support services for those who may need them. Social workers, counselors, nurses, and administrators are available to meet with students and staff.

Jim Tager was superintendent of Flagler County schools between 2017 and 2020 and maintains family ties in the area. This piece is also appearing in the Bangor Daily News.