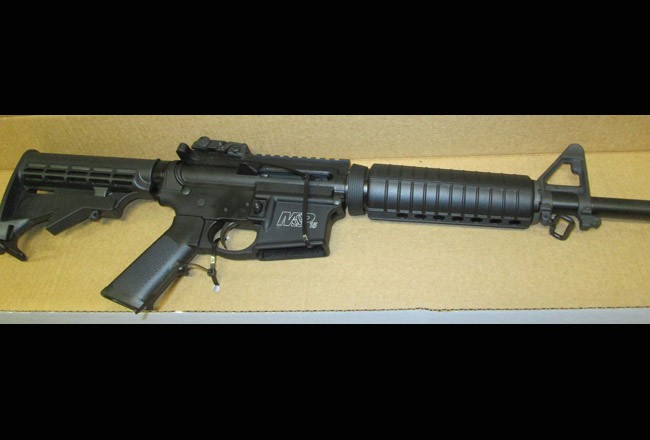 Based on an informant's tip, Flagler County Sheriff's deputies Thursday morning arrested P-Section resident Anthony DiBella, a convicted felon with a criminal past in New York, for trafficking in marijuana and owning ammunition and firearms–illegal for convicted felons–including an assault rifle. The department's SWAT team served the warrant at DiBella's home on 23 Pilgrim Drive in Palm Coast. He was being held on $46,000 bond.
He'd been convicted in Queens, N.Y., for a third-degree burglary in 1980.
County Judge Melissa Moore-Stens had signed a search warrant for DiBella's home on Jan. 28, for suspected sale of marijuana. Information on the sale and the weaponry dates back to an investigation that culminated in early January, when the informant spoke to deputies and a $75 controlled buy of marijuana was set up, along with a controlled phone call between the buyer and DiBella. The source conducted the transaction the afternoon of Jan. 5, much the same way as previous such controlled operations were conducted by detectives and deputies recently.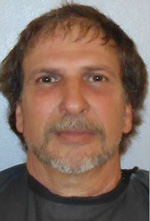 DiBella led the buyer to his garage, where he gave him a bag of marijuana in exchange for the $75. The arrest report is redacted in many parts, but intimates that the transaction may have been on video somehow.
At 6:25 a.m., members of the SWAT team executed the search warrant at the P-Section house, where DiBella was apparently with his wife. A M&P Smith & Wesson .223 assault rifle was found in the garage. Also found: four mason jars with marijuana residue, a marijuana grinder, a scale, and numerous other drug paraphernalia, according to the arrest report. DiBella, 55, told the cops that he had been planning to get his 1980 felony conviction "taken care of with a lwayer," though he had also told deputies that he had forgotten that he'd been convicted.
A small amount of cocaine and a box of ammunition were located in the master bedroom at the house.
The sheriff's office, like many other police agencies across the country, now routinely use SWAT teams to serve search warrants for non-violent offenses such as marijuana possession or sale. But just 5 grams of marijuana were found in DiBella's home. DiBella does not have a previous criminal record in Flagler.
Possessing less than 20 grams of marijuana in Florida is a first-degree misdemeanor. Selling pot is a third-degree felony, and a second-degree felony when within 1,000 feet of a school, park or a place of worship.