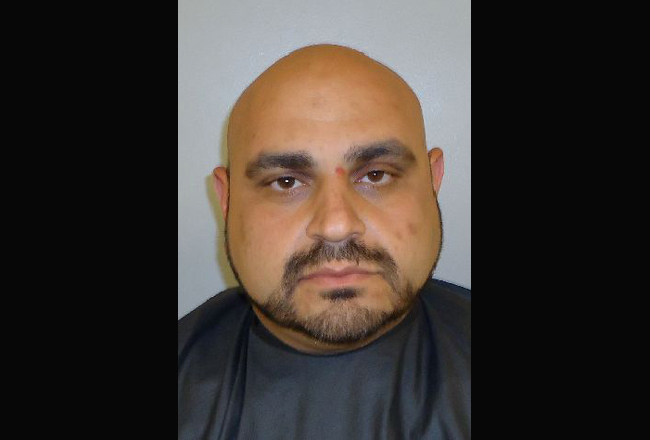 There is no Saudi prince and there was no return on investments. A Palm Coast man who operated a Ponzi scheme was sentenced Wednesday at the Flagler County Courthouse, after several witnesses spoke of how he had defrauded them. Anthony Fregenti, 42, was sentenced to five years in prison, followed by twenty years' probation and ordered to pay restitution of $3 million dollars to his victims. The Palm Coast man must pay $100,000 a year once he is released from prison and on probation.
Judge J. David Walsh imposed the sentence after a day-long hearing.
"Ponzi schemes devastate the victims and their families, leaving many financially ruined," State Attorney R. J. Larizza said. "The Judge's sentence should serve as a reminder to those who engage in white collar crime, that they will face significant prison time as a consequence of their actions."
One victim was a neighbor who became friends with Fregenti and invested money with the defendant. Other victims knew or met Fregenti in Palm Coast through his phony store front business, Dark Hawk Enterprises.
Assistant State Attorneys Luis Bustamante and Jennifer Dunton prosecuted Fregenti. The state attorneys brought forward several victims who were conned out of their money. After Antonio Amaral, Jr., a victim, who reported the crime to the Flagler County Sheriff's Office, more victims came forward.
Bustamante read the victims' impact statements and said, "This defendant is a master of deception and we're pleased he will not be able to defraud anyone else. Fregenti robbed the victims of their dreams, future, and trust in people. A person like this deserves to go to prison." Fregenti told his victims that if they invested with him, he would purchase exotic cars and high end motorcycles and then sell them to his customers in Saudi Arabia, including a prince, for a large profit.
Fregenti pled guilty to ten counts of Sale of Securities by an Unregistered Dealer, a third degree felony; ten counts of Sale of Unregistered Securities, a third degree felony; and Securities Fraud/Investment Fraud, a first degree felony, in September. The defendant paid $300,000 in restitution.
"That was merely a drop in the bucket to how much Fregenti still owes the victims and the victims are pleased that Circuit Judge David Walsh ordered the remaining restitution today," Assistant State Attorney Jennifer Dunton said.