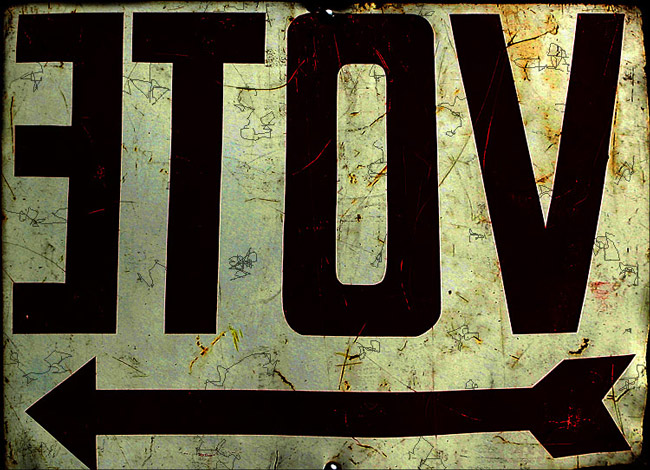 Two naturalized citizens and a Hispanic advocacy group filed suit in federal court Friday to block elections officials from purging the state voting rolls of individuals suspected of being non-citizens.
Backed by the American Civil Liberties Union of Florida and the Lawyer's Committee on Civil Rights Under Law, voters Murat Limage and Pamela Gomez and the Mi Familia Vota Education Fund said the purge violates the federal Voting Rights Act.
The state didn't get the green light for the project from the U.S. Justice Department, which must preclear changes to voting laws and rules in five counties under the VRA because of a history of racial or language-based discrimination.
State officials have argued that approval is unnecessary; the Justice Department has already begun looking into the initiative.
"This is precisely why Congress has re-enacted, and why we continue to need, the Voting Rights Act — to prevent state officials from interfering with the constitutional rights of minorities," ACLU Executive Director Howard Simon said in a statement announcing the suit. "We now look to the courts to stop the Scott administration from assaulting democracy by denying American citizens the right to vote."
Gov. Rick Scott and Secretary of State Ken Detzner have defended the purge, which relies on a state database of driver's license information to find likely non-citizens. Those names are then sent to the supervisors of elections, some of whom have contended the scrub is illegal, or at least faulty, and some of them have refused to carry it out.
Detzner's office said it would review the lawsuit.
Supervisors of both parties have said some of those named on the list are actually U.S. citizens. State officials have countered that supervisors haven't remove those people, so the check is working as intended.
"We are not aware of any eligible voters who have been removed from the voter rolls as a result of our efforts to ensure the integrity of Florida elections," state Division of Elections spokesman Chris Cate said in an email.
But in continuing to push for the purge, the plaintiffs say, the state is making it more likely someone will be wrongly removed.
"Defendant is proceeding to implement the new voter purge procedures notwithstanding: 1) widely-reported information showing that the targeting procedure is highly inaccurate; 2) strong opposition from numerous Florida county Supervisors of Elections; and 3) formal notice by the United States Department of Justice that Defendant's implementation of the procedures appear to violate Section 5 of the Voting Rights Act," the lawsuit says.
While Gomez hasn't actually received a letter notifying her that she could be removed from the rolls, she says she is concerned that the purge could target her because she got a driver's license before becoming a citizen. Limage did receive a letter.
"When I received the letter saying that they had information that I may not be a citizen, I was concerned that someone was taking away my citizenship," he said in the ACLU news release. "I'm an American which means I can vote and that's all I want to do."
–Brandon Larrabee, News Service of Florida