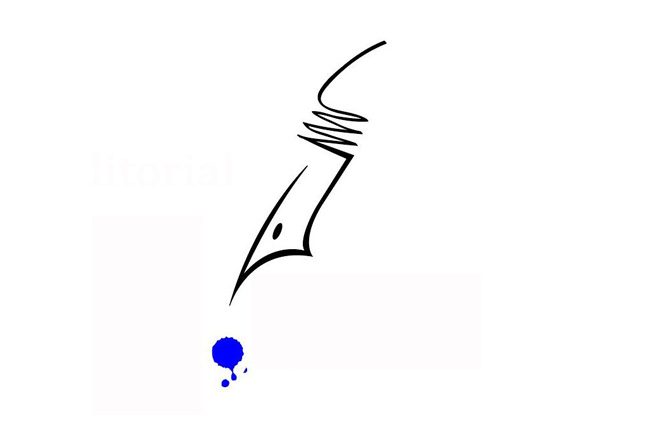 Yesterday a mailing featuring a lamb on one side and the picture of John Lamb on the other caught my attention. Lamb is one of the nine candidates running for sheriff, one of six on the Republican side. His picture looked familiar. It had to: I'd taken it, and it ran atop Lamb's Live Interview, with FlaglerLive's clearly marked copyright symbol. Yet there it was, converted to a sinister black and white to match the sinister message of the mailer, which makes Lamb sound like a villain in a Quentin Tarantino imitation movie.
The mailer was from the Rick Staly campaign. Staly is the former undersheriff now running for sheriff among the six Republicans. "We deserve an ethical sheriff" is his mailer's tagline. There's nothing ethical about stealing a copyrighted picture and including it in an attack ad: no one at FlaglerLive had given Staly or his campaign authorization to use the picture, nor would we have in such a context. FlaglerLive grants all local governments and schools permission freely to use all our images (with credit) to illustrate government documents or presentations. But campaigns are not government. (One candidate asked and got permission to use the picture of a former principal, but in a neutral context.)
I've always had a good relationship with Staly since getting to know him in 2011, shortly before he became undersheriff. He's been honest, immediately accessible and not once given to the sort of prevarications that can turn interviews with officials into wrestling matches. The misuse of the image was upsetting and disappointing. I wrote him and told him so, asked for an explanation and a statement clearly explaining that his campaign had used the picture without authorization.
Staly immediately called, said he was unaware of the misuse but would get to the bottom of it quickly, and shortly after that did so: "Our campaign failed to obtain permission and did not credit Flagler Live with this specific photo.  Our campaign incorrectly assumed that the photo was in the public domain and available to be used," he wrote. "This is my campaign so the buck stops with me.  It is my mistake and I accept 100% responsibility." He added: "I very much apologize for this mistake.  I am asking everyone involved with my campaign to review all photos being employed.  In life when we make a mistake, the best thing we can do when it is brought to our attention is to be honest, immediately accept responsibility, and do our best going forward."
I appreciated the swift response and explanation. Mistakes do happen, especially in an age when we're immersed in media content from innumerable and at times intractable sources. Of the 12,000-odd pictures that have run on FlaglerLive, there'd been a case or two in the early years (that I subsequently learned of) where I inadvertently violated copyright, instances immediately corrected when flagged. Much more routinely, we find our images and at times articles used and misused on other sites. Most of the time we don't make an issue out of it. But it is very much an issue when a political campaign misuses our content in any way, particularly in the context of an attack ad in the most inflamed local race of the year.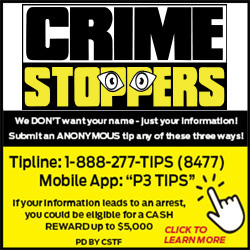 –Pierre Tristam


Pierre Tristam is FlaglerLive's editor. Reach him by email here or follow him @PierreTristam.