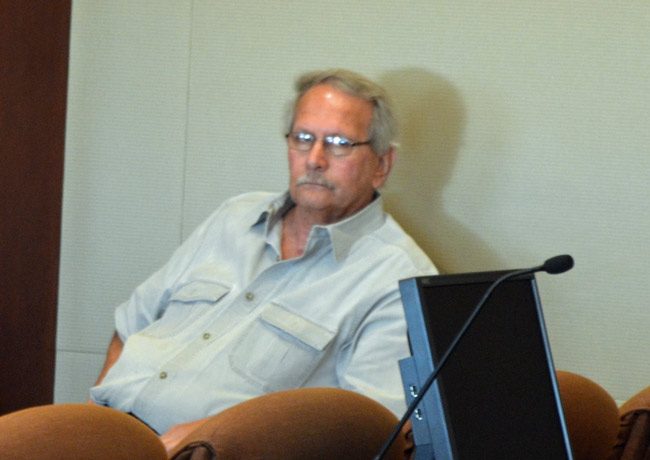 If Robert Zetrouer, the long-time owner of Zetrouer Jewelers in Palm Coast's City Marketplace, had any hopes that his prison sentence could be reduced after he pleaded guilty to raping a 13-year-old girl, that hope was dashed this morning during his sentencing hearing when the prosecution played the recording of a phone call between Zetrouer and the girl.
The call was recorded by Flagler County Sheriff's detectives who by then had been investigating the case. It was made soon after the incidents, when the girl was still 13. The girl—who this morning testified in court with visibly unendurable discomfort and tears to the assaults, which would take place "once or twice a week"–asks him why he had done what he'd done. Zetrouer doesn't say. But he reveals himself to be rankly manipulative, at one point putting the blame for the assaults on the girl, urging her to lie to her mother, claiming that he committed the assaults only because he loved her and "wanted to teach you this" so she could be "prepared with boys," telling her he wanted to walk her down the aisle as her father and that if she told of the assaults he could go to jail.
Zetrouer at the time had been dating the victim's mother.
"Honestly honey this was trying to help you, I wanted to try to prepare you," Zetrouer, now 65, said in the phone call, placed in July 2014. As the call played, Zetrouer sat hunched over next to his attorney, Garry Wood, while the victim and her family sat on the foremost bench in the courtroom, diagonally from Zetrouer. Halfway through the call the victim, her younger brother(who had also had to testify) and one family member stepped out, clearly shaken, walking just past Zetrouer's fourth and current wife, who sat on the last bench in back of the courtroom, herself shaken.
When Circuit Judge Matthew Foxman offered Zetrouer a chance to speak this morning, Zetrouer replied with a curt "no."
"Sir, it's a terrible thing what has happened here, and you're not going to like what I'm about to do," Foxman then said, before speaking of what the victim had been put through. "She not only had to suffer through it, she had to participate in the investigation of the prosecution. She had to talk to strangers about what happened to her. That is a life sentence for her. That's what you did."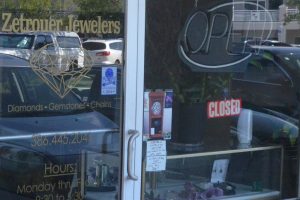 Foxman sentenced him to 25 years in prison and designated him a sexual predator. He did not impose probation after prison, though that's immaterial: at 65, Zetrouer will not see freedom again.
The prosecution had asked for the maximum 30 years in prison, describing Zetrouer either as a "brazen" predator who cannot control himself and went as far as assaulting the girl in the same bedroom where her little brother just then watching television (an incident the little brother described on the stand), or as a master manipulator who insinuated himself into the girl's family, dating her mother with the child as his true target.
The defense asked for no more than nine years, saying Zetrouer had not been in trouble before (though he faced an accusation of molesting a 4-year-old child in Putnam County; that accusation never led to a charge). Wood, the defense attorney, described Zetrouer as ailing from gout and a good husband to his current wife. The judge was not moved.
Those closing arguments had come at the end of a 40-minute sentencing hearing that had illustrated through the two children's testimonies and the two controlled phone calls the impudence and audacity of a man whose overriding concern in the end was saving himself from jail.
Though more than two years older, the girl had been in tears the moment she'd walked into the courtroom and well before she was called to the stand, where she spoke in a faint voice and with obvious difficulty in addressing anything of a sexual nature: asked by the prosecution to specify details of the assaults, she could not bring herself to say more than "the lower part of my body," "chest area," "back part," though it was enough to describe the extent of Zetrouer's assaults. It had all started, she said, when he had asked her for a backrub.
In the phone call, Zetrouer is heard saying, "I will never, ever, do anything like that again, you are so special to me, you and [her brother] both, I love both of you kids, and I wanted to help you, and try to teach you [garbled] that''s what happened, and it wasn't right, but, and I'm sorry. But we've got to fix this. I love your mother very, very much and she loves me."
Zetrouer at the time was under the assumption that the child's mother had not been told.
"But I'm a child," she tells him.
"I know you're a child. This was wrong. What we did was wrong."
That was the first time he slipped in blaming the girl, as if she were complicit in his crime.
"But why did you do it in the first place?"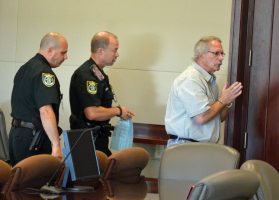 "I don't know," Zetrouer says, diverting the question again to blame her. "It was wrong for both of us to do it," he says, accusing her—with a laugh—of seeking him out for a backrub before again diverting the question back to saving himself, turning on the guilt. "I would like for us to figure something out right now so we can have a nice birthday for you tomorrow," he tells her.
Then he calls her the liar: "You're the good one that lies, so tell me. I need you to help me now, I really do, I tried to help you for two years and I screwed up and I really need you to help me now," Zetrouer says.
"Oh, I don't know," she says.
He asks whether she can tell her mother that "I grabbed you there by mistake or something like that, and you thought it was wrong?" Then: "Do you realize what can happen to me? If they wanted to, they could send me to jail They could send me to jail and I would have nothing, I would lose my business." He says he would lose her and the family. "Because you're a minor. This is how serious this is. I could go to jail… I honestly honey this was trying to help you, I wanted to try to prepare you."
He does not end the conversation before he gets her assurance of a specific script that she would relate to her mother—that it was all an accident.
Christy Opsahl, the prosecutor, told Foxman moments later that she would have "loved" to try the case, though the conviction she got was close to the maximum.
Zetrouer's wife gasped when Foxman pronounced sentence. Zetrouer then was walked through the usual motions every convicted felon must go through—the fingerprinting, the DNA swab from the mouth, being made to wait for the paperwork to be completed by a bailiff.
His life as a free man effectively ended at 9:45 a.m., when he was handcuffed. He was searched at 9:53, and two minutes later, he was escorted out of the courtroom, for the first time through the side door. "I love you," he said to his wife, raising his manacled hands to her. "It's OK. Take care of the kids." (Zetrouers Jewelers at City Marketplace was closed this morning.)
The prosecutor was still in the courtroom, awaiting other cases at 10 a.m. So was Zetrouer's wife, who was hunched over a companion. The only sounds in the courtroom were her muffled sobs at one end, and the bailiff's crumpling of papers and empty plastic bags from the DNA test, which he threw in the garbage.