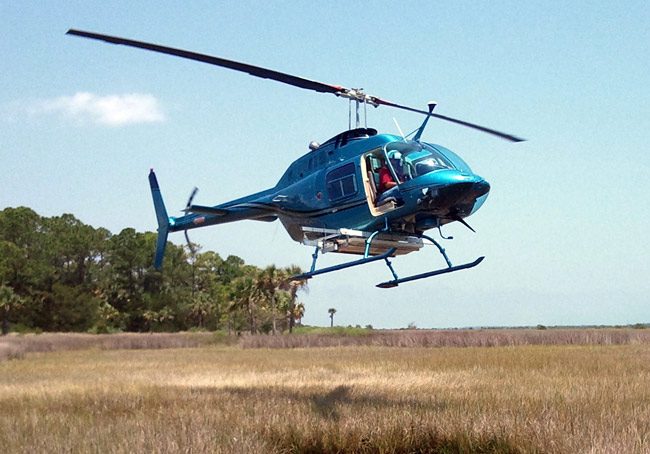 When the first reports of the deadly Zika virus spreading throughout the world hit the United States, few in America got worried.
Then the virus started getting closer, as travel-related cases started to appear in the U.S., and in Florida. Still, until a few weeks ago, things still seemed pretty safe if you were a sedentary individual who didn't travel to or from Central or South America, the Caribbean or Africa.
But over the last several weeks that sense of security has dimmed a bit as non-travel-related cases have increased, and travel-related cases have spread from Miami-Dade County to areas across the state.
As of Monday evening there were 440 travel-related cases of Zika reported in Florida, with Volusia, Alachua, Bay, Brevard, Hillsborough, Marion and Polk counties the latest areas to report infected residents.
Of more concern to health officials, there are now 30 non-travel-related cases, though all but two of those have been in Miami-Dade. (One case each was found in Palm Beach and Broward counties). Monday also brought news that for the first time, a tourist visiting Florida had contracted Zika and brought it back to Texas.
Flagler County health officials are taking the problem seriously, with Flagler County Health Dept. Director Robert Snyder giving a presentation on Zika to the Palm Coast City Council this morning. Snyder tackles three major points:
— How concerned, if at all, should Flagler residents be? (Concerned, but not panicked.)
— With cases in neighboring Volusia, is there reason to think things may get worse here? (Not necessarily.)
— What are some basic things people should look out for when it comes to being careful about Zika? (Get rid of standing water, stay informed, don;t travel to Zika-affected areas if you're pregnant.)
Snyder's report details the planning and active local response for the County Health Department, including medical community outreach, routine testing of patients. The county tested five individuals for Zika and all came back negative, as well as holding pre-response partnership meetings between Palm Coast and Flagler officials, and the East Flagler Mosquito District.
The county has also, according to Snyder, involved the Tourist Development Council, the Palm Coast City Commission, the County Extension Office, and all local airports and hospitals in planning for contingencies if the county does have a positive Zika test in the county, as well as done a training and exercise session with the health department's "Community Partners."
"We are at the ready at the health department," Snyder said.
Mark Positano, the Assistant Director and Operations Manager of the East Flagler Mosquito District, said that while he wouldn't say concerns about Zika in Flagler are overblown, "a lot of things would all have to happen for it come here."
"Really, it all comes back to the mosquito, and the type of mosquito that spreads Zika (an Aedes mosquito, also called a "dawn-to-dusk" mosquito) has to come a very long way to get here," Positano said. "Theoretically, a traveler will come back and expose themselves to a mosquito, and that mosquito will get the virus and spread it to others in the local area."
Positano said there are several things Flagler residents can do to reduce the risk of Zika, foremost among them eliminating the presence of any mosquitos on their property at all.
"These mosquitos breed in your yard, and a lot of yards in Flagler Beach, Bunnell, Palm Coast, they have drainage pipes, old tires, old cans, and things like that where water can gather," Positano said. "It's amazing the stuff that can breathe in a small amount of water. So if people can scour their yards and eliminate any cans or anything that can hold water, that's a good first step."
The "Drain and Cover" approach Positano recommends requires regular vigilance, he said, and Positano also recommended that residents keep themselves updated and aware of where Zika has been spreading in the state.
The Florida Department of Health has, since the crisis began, maintained a website providing daily updates on how many people in the state have contracted Zika, where and how they've acquired it, and other facts and figures the public should know. Oddly, the state Department of Health would not grant an interview, but emailed the following statement:
"Any person who thinks they may have Zika should contact a health care provider. If a person meets testing criteria, the provider will work with the Department of Health to have their specimen tested – regardless of insurance status. All people who meet the testing criteria are eligible for a Zika test. According to CDC guidance, for non-pregnant people, a person with 2 of the 4 most common symptoms and a travel history to a Zika infected area should be tested. According to CDC, all pregnant women with a travel history or a partner with travel history to a Zika affected area should be tested.
"When individuals meet the criteria for Zika testing, our local health departments work closely with their mosquito control districts to ensure appropriate follow-up occurs. They look for mosquito breeding sites–very small amounts of standing water are enough for these mosquitos to lay eggs–and provide education on how residents can protect themselves by using EPA registered repellent, covering skin with clothing and ensuring window and door screens are intact."
As with the state, the local health department was also cagey about releasing information until this week, referring all inquiries to the state office.
The state office created two Public Service Announcements to educate the public on mosquito bite prevention, called "Drain and Cover" and "Fight Mosquitos with these simple tips."
Local officials held drills imagining four different types of outbreaks and enacting various responses. If there were locally acquired cases, "I'd be required to notify the state, then we'd have a meeting, we'd convene a meeting of these organizations listed," meaning local government agencies, Snyder said, "and we would talk about our local response" to enhance mosquito control, possibly go door to door, improve education.
But his presentation also made this clear: while 80 percent of those infected show no symptoms, and are still able to transmit the disease, there is no vaccine. The diseases can be transmitted by mosquito bite, by sexual contact, and from mother to child. But once transmitted, it must be waited out. Its symptoms aren't grave or debilitating–except for the unborn. And aside from education and preventive measures such as eliminating standing water and limiting travel, there really aren't very many measures people can take to prevent that mosquito bite, should it be buzzing about. At the same time, the incidence of infection is, for now, extremely rare.
The council had only a question or two for Snyder this morning.
"Keep us posted," Netts said.


Zika in Flagler: Health Department Presentation
<![if !IE]><![endif]>