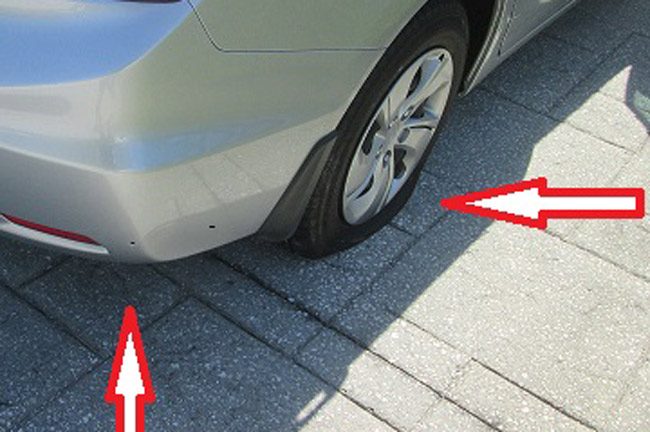 Last Updated: 12:23 p.m.
A 16-year-old P-Section resident in Palm Coast and his 19-year-old friend were doing what hundreds of thousands of people have been doing recently across the world: they were out and about, playing Pokémon Go. The free interactive game allows players to use their phone to hunt, capture and "train" Pokémon creatures that virtually appear in their physical surroundings through their phone. It's inoffensive, if occasionally hazardous when players get too absorbed in the game and forget to pay attention to traffic around them.
But no one has been shot over it anywhere. Until Saturday morning, in Palm Coast.
It happened in front of 41 Primrose Lane. That's where the two friends were hunting Pokémon at around 1:30 in the morning.
Within moments, Michael Pagliro, 38, of 41 Primrose, had armed himself with a small-caliber semi-automatic, gone out of his house, stood in front of the teens' car, and according to a sheriff's office account of the incident, "ordered the vehicle not to move." The vehicle and its occupants were in their legal right of way.
Pagliro told police that the vehicle allegedly accelerated toward him, "causing him to flee the roadway," according to the release. "Because he believed the vehicle was attempting to strike him, he discharged his handgun several times at the vehicle. The vehicle sped away and was not located after a search of the area was conducted."
It was located eight to nine hours later, when the parents of the 19-year-old–whose name is not being released because his father is a law enforcement officer (Florida law allows agencies to withhold identification of cops' family members) called the sheriff's office and reported the shooting. They said the two players were "confronted by a man who came out from his home and shot at them several times."
The mother of the 19 year old said the teens did not tell her of the incident until morning, when they saw the flat tire on their car, and the bullet hole in the hubcap and fender. After speaking to the teens, deputies learned that while they were sitting in the car on Primrose Lane, they heard someone say "did you catch him" and one of the teens stated "yeah, did you?" It was at this time that they heard gunshots and they sped away and drove immediately home, according to the release.
When they arrived at the home, they checked themselves to see if they were injured and inspected the car but didn't find any noticeable damage. Since they were not injured and there was no damage to the vehicle, they thought it was someone trying to scare them, so they didn't call police or tell their parents just then.
Pagliro was not arrested. But an arrest is possible. The sheriff's office has been getting inquiries as to why he had not been arrested, Jim Troiano, the department's chief spokesman, said this morning. "We're already getting that reaction, we're moving quickly, and have," Troiano said. "Arrests are certainly possible, absolutely. We have to evaluate the entire incident and determine whether a violation of law occurred."
"I can't give you a time frame but I can say everyone is cooperating with the investigation," Troiano said.
Troiano said "there's a lot of wrong that occurred in here and I hope that from these wrongs we can show people what the right thing to do is." He said the homeowner should not have sought out a confrontation after hearing suspicious noise but called law enforcement.
"We don't need vigilantes. Don't want vigilantes," Troiano said. "There's no need for them. We have a well regulated, professional law enforcement agency. Call us. 911, where's your emergency?"
He added: "Gun owners have a responsibility to be responsible gun owners. They have to understand that once that gun is discharged, they have to understand that they're responsible for that bullet."
He cited recent incidents that have giving Palm Coast a black eye, such as the home invasion earlier this week of two men with guns, which resulted in the death of one of the two men as he was shot by a tenant. The men were allegedly seeking marijuana.
The Pokemon shooting is quickly gaining national attention, as it appears to be the first of its kind.
The sheriff's release included tips for homeowners who think they're seeing suspicious activity, including: "Avoid leaving the protection of your home to confront suspects. This should be handled by trained law enforcement officers." The caution echoes standard recommendations provided those who attend the training session required in Florida before individuals may have their concealed weapon permit.
In one such session on June 11 led by Kirk Chong at Larry's Guns and Ammo in Bunnell, Chong said: "Anybody who uses a firearm has to pass what's called a reasonable person's test. What a reasonable person's test is, is what a judge and a jury will get possibly three to six months to determine what you did in half a second or less than half a second." He then spoke of the importance of avoiding confrontation rather than seeking it out with a gun in most circumstances.
"The whole situation is to not get involved if you don't have to," Chong said. "The whole idea is not to go around being Rambo or Superman., Just because you have a gun and you have the right to use it doesn't mean you should use it. Even though I have the right to shoot this person, guess what, if I can escape, I'm probably going to pick escape, because I don't want to get into a civil lawsuit. The only time I'll probably use my gun is if there's no escape. Even though I have that right to use the gun, sometimes it may not be the best option. Because now I'm down the road, I'm getting hit with a civil suit and I've got to pay a lawyer $50,000, I'll be financially ruined. So a lot of people don't think about that part."