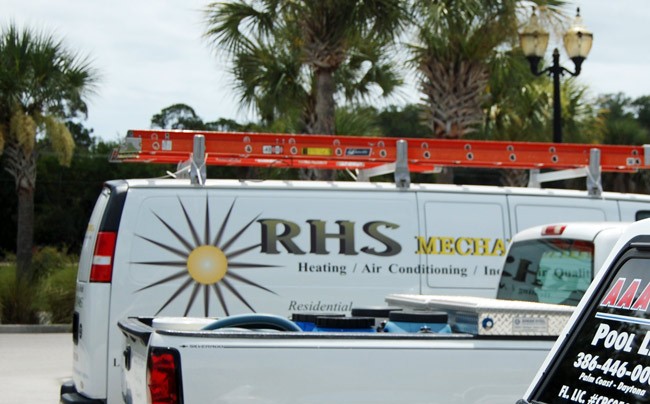 Paul Aiello, a 52-year-old Palm Coast resident and the owner of RHS Mechanical, was killed this morning (March 10) in a motorcycle wreck in the Hammock.
The Florida Highway Patrol said that based on a preliminary investigation, Aiello was traveling on Ocean Crest Drive on a 2014 Harley Davidson when he lost control, struck a curb on the south edge of the road, struck a tree and was ejected. He was taken to Florida Hospital Flagler, where he was pronounced dead.
The wreck took place at 10:30 a.m. No one else was involved. Aiello, a long-time resident of Sabal Bend in Palm Coast, was not wearing a helmet, an FHP spokesman said.
Aiello since 2008 had owned of RHS Mechanical, a heating and air conditioning company that operates out of Hargrove Lane in Palm Coast, and that had grown over the years to 12 to 15 employees. A member of the Flagler Chamber of Commerce and the Flagler County Home Builders Association, he was a recipient of the association's "Above and Beyond" award two years ago.
"I don't know if I ever met a guy who cared so much about what he did," said Jason DeLorenzo, the association's government affairs director who knew Aiello well. "He was a real character, he had a kind of New York bravado about him." DeLorenzo spoke of Aiello's exactitude on the job: he did not brook cut corners or any work that wasn't up to his standards, and did not hesitate to cause headaches for contractors or require that certain jobs be redone to ensure that his standard was met. "He cared about the end product more than what it would take to get it done," DeLorenzo said. "He was unbelievably respected for that."
Flagler County Fire Rescue and the Palm Coast Fire Department responded to the scene. John's Towing of Bunnell towed the motorcycle. The scene, in the northern vicinity of the Hammock Beach Resort, was cleared by 2 p.m.