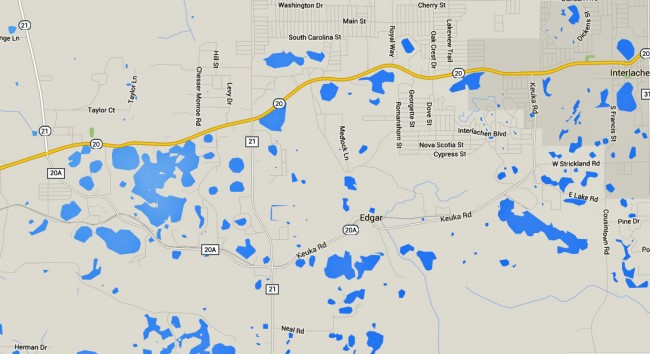 Sandra Lee Ricard, a 56-year-old resident of Tampa, was killed Friday afternoon in a two-vehicle wreck on State Road 20 in Putnam County that left her husband Lawrence Albert Ricard, 64, in critical condition. The couple were riding a motorcycle.
The wreck took place at 4:20 p.m. at the intersection of State Road 20 and County Road 21 South, west of Interlachen, according to a Florida Highway Patrol report.
According to the report, Allen O. Thomas, 63, of Hawthorne, was traveling west on State Road 20, driving a 2003 Mitsubishi Gallant. Sandra and Lawrence Ricard were on a Harley Davidson, going east, with Ricard piloting. Thomas attempted a left turn onto County Road 21 south. He broke the Ricard's right of way, causing the motorcycle to collide with the Gallant. Both Ricards were thrown from the Harley.
They were not wearing helmets.
Thomas was treated by paramedics for minor injuries at the scene and was released. Lawrence Ricard was airlifted to Shands hospital in Gainesville, in critical condition. Sandra Ricard was pronounced dead at the scene.
The investigation is ongoing, and charges are pending, as is the determination whether alcohol was involved, in so far as Thomas is concerned. The FHP report indicates that alcohol was not a factor regarding the Ricards.
The homicide investigation was conducted by FHP Cpl. Pete Young. The crash investigator is trooper R. Richards.