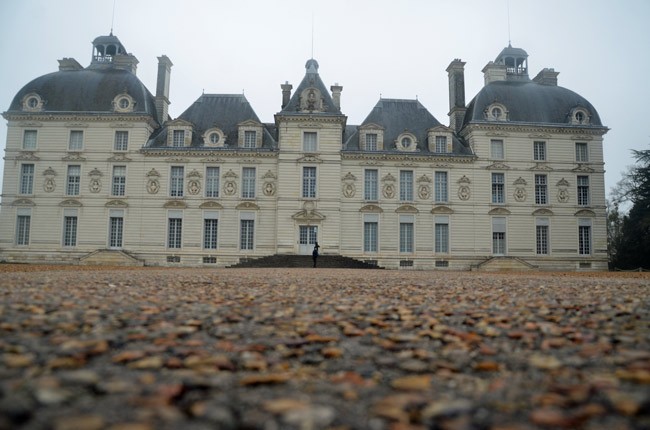 To those who don't live in neighborhoods rich in vacation-rental homes, the issue is usually of little or no interest. But to those who do, as in vast swaths of the Hammock—and to those who own or manage vacation rental homes—it's been a dominant and divisive issue for the past three years, turning neighborhoods into zones of conflict, turning neighbors against neighbors, reaching courtrooms in the form of litigation and appeals, and occupying legislators for the past two and a half years.
In 24 hours since Monday, all concerned actors in this concentrated drama—residents, property owners, county government, courts and legislators—had significant says in the matter. The Flagler County Commission, to some pointed opposition but also some public support, passed an amended ordinance Monday evening regulating vacation rentals and worked toward severely stiffening fines to be levied on ordinance violators. The Fifth Circuit Court of Appeal upheld a June decision by Flagler County Circuit Judge Michael Orfinger that largely found the county's regulations of the industry to be legal. And several legislators introduced bills that would in one way or another broaden local government power to regulate the industry.
The many and rapid changes underscore how unsettled the issue remains, and how today's regulatory changes may yet become moot in a matter of months, or require yet more amendments.
One of those bills, sponsored by Rep. David Richardson, the Miami Democrat, would return regulatory power substantially to local governments, restoring what's called home rule in the matter. That means local governments would again have the power to regulate the industry as they deem fit. The Legislature took that power away by passing a bill in 2011 that pre-empted local governments' authority to regulate short-term rentals. The Legislature did so ostensibly to help homeowners struggling with debt after the housing bust. Rather than lose their homes, those property owners found a way out of debt by renting the homes as short-term rentals. At least that was the initial motivation behind the Legislature's decision to, in effect, bar local regulations.
The Legislature's act had unintended consequences. If the Hammock is any guide, it turned certain neighborhoods into quasi commercial hotel zones as huge mansions were turned over to short-term vacationers and property owners turned to building numerous other mansions to convert into vacation homes. The Legislature meant to save homeowners. Instead, it enabled an industry that alienated a large number of homeowners who thought they were living in residential zones, only to find themselves facing mini-hotels in the next lot.
Flagler County became a leader in reversing that course as proponents and opponents of the trend lobbied their lawmakers to change the law yet again. In 2014, the law changed, returning some regulatory authority, but also creating new gray areas for local governments to feel their way through. Flagler county government turned into the Lewis and Clark of those gray areas in the form of a new ordinance. The regulations imposed some rules and grandfathered some, allowing existing property owners, for example, to rent to up to 14 residents for three years, then limit it to 12 for three years, then to 10.
---
Changes that may not outlast the year as lawmakers continue to atone for a 2011 error.
---
Challenges from the vacation-rental industry were inevitable and swift, but so was the circuit court's response: Orfinger, a known workhorse, handed down his ruling within five days. Several other counties and cities have followed Flagler's lead, using its ordinance as a model for their own.
It hasn't stopped the county from refining its own ordinance. That's what it was proposing to do Monday evening. The latest amendments outlined several changes, some of them controversial. One of them removed the county's authority to revoke a vacation renter's county certificate. In County Attorney Al Hadeed's view, the revocation did not enhance local authority when the state license to vacation renters pre-empts that instrument anyway: whether the local license is in place or not, it's the state license that gives a renter the authority to operate, not the county license. So that renter could do so regardless, unless the county chose to litigate, a cumbersome and inefficient way of going about enforcing a local regulation, Hadeed said.
The county has a more coercive path, even beyond fines: liens on a property.
The proposal did not sit well with residents. "The bottom line is," Ron Boyce told the county commission Monday, "the court upheld the original ordinance that was passed in February 19 of 2015. The bottom line was that suspension and revocation were vindicated in the ordinance and there's no reason to remove them from the ordinance now. You still have the other options available to you. That's the bottom line. They're still available. There's no reason to remove that." Boyce was also skeptical about the requirement that property owners install emergency lighting based on an affidavit, since life-safety codes are already required under the state's license. "You are giving them another year to come into compliance when they should have come into compliance already. This is wrong," Boyce said.
Remedies should not be taken off the table, several residents said. A Palm Coast resident said the fines the county may impose on violators may seem steep to an ordinary, but "for what these people are collecting, they're really insignificant."
Mary Ann Peters said the power of revocation would speak loudest: "It is a very visual thing to not allow anyone to rent the house for a week or weeks," she said, "and I think the rent that these people are earning is so substantial that our fines are not adequate. I would support the fact that these people are not allowed to rent if they continue to be or are offenders. I don't know how that affects the litigation but I'd like you all to consider that having somebody not be able to rent their house, and then if they go ahead and do it, they are facing a lot of liability in case of an accident. If they had complied with the law, they don't face as much liability, and I think that's something they would think twice about."
"It almost calls into question, why get a license at all?" Jim Ulsamer, a Hammock resident, said.
The opposition prompted Commission Chairman Barbara Revels to remind residents where the issue originated. "I think that all of you realize how our hands have been tied here in the local community under home rule to enforce our zoning regulations," Revels said, "and that all started two, three, four years ago. I can't stress enough that the legislature is in session starting this week, you've got representatives, you have a representative for this community, they are the ones that can change this law where we could have a stronger ordinance, so call them, email them, visit them in Tallahassee. You have a mechanism there, if they hear iot long enough and hard enough from enough people."
But it also prompted Commissioner Frank Meeker to propose stiffening the fines the county could levy against violators:
Meeker: code enforcement, $1,000 per day for the first violation, $5,000 per day for a repeat violation, and up to $15,000 per day per violation if the code enforcement board or a special magistrate were to find a violation to be irreparable or irreversible.
"I don't want to beat people up with a thousand dollar fine on a first time violation on a garbage can being left out overnight or something. That doesn't make any sense to me," Meeker said. But if "there's an intent to go out there to ignore the rule, those are the ones I want to go after, I want to make sure that the hammer is hard."
Meeker proposed that schedule of fines as an amendment to the proposed ordinance. The commission unanimously approved. That means the county administration will take that proposal and rework it into the larger ordinance as an amendment, and bring it back to the commission for approval. The rest of the ordinance, however, including the revocation provision, passed unanimously.
The amended ordinance includes three significant new provisions. The owner who enjoys any vesting (that is, grandfather rights) is allowed to keep those rights and pass them on to the next home-owner in a sale of the property. Property owners are required to retain all rental agreements for one year, so if there's any kind of enforcement issue the county can have access to those agreements. And homeowners are required to have a lighted exit from the house in case of an emergency power outage.
That's where matters stand today. But given the numerous potential changes in law—none of which can be predicted—nothing is likely settled for good, or for long.
"It is a very interesting evolution of a public policy issue," Hadeed said.