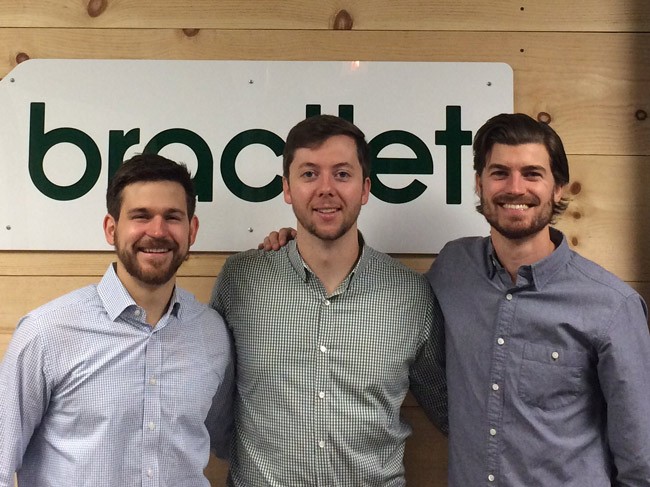 There is a sharp and perhaps unsurprising genesis to Alec Manfre's journey from Flagler Palm Coast High School less than a decade ago to Forbes's 30 Under 30 list, on which he landed earlier this week—chosen for his leadership of a company as one of the nation's brightest young prospects in the energy field.
For the 2007 FPC graduate, it all started—as so many things luminous do there—in Mr. Pig's class.
Manfre was taking a biology class with Jim Pignatiello, the famed and unforgiving—but beloved–International Baccalaureate teacher at the high school.
"When we first started talking about climate change, that was the first thing that made me aware of the situation, made me excited to work on such a challenging problem, and something that had big effects and wasn't going to go away," Manfre, now 26, said. "That ended up making me want to be an engineer. That's why I went to Georgie Tech and majored in mechanical engineering, because I wanted to work on solutions to reduce carbon-based fuel consumption."
He did. He has. That's what caught Forbes's attention: his company, Bractlet, exhaustively analyzes big buildings' energy consumption, "now monitoring 500 pieces of equipment in more than 6 million square feet of commercial space," as Forbes describes it in its sketch of Manfre, who's Barctlet's CEO. "By identifying wasteful usage, Bractlet has helped customers cut costs by 35 percent."
Manfre and his Austin, Texas-based company doubled to nine full-time employees and several contractors in the past year, with sales of around $1 million, after four years of sometimes head-banging efforts and challenges. We'll get there in a moment. The way there is just as telling.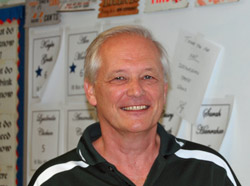 It wasn't just Mr. Pig at FPC. After Mr. Pig came Diane Tomko, also an IB teacher (think Theory of Knowledge) and the school's lead adviser of its very successful Future Problem Solvers franchise (there's no other way to put it).
Manfre had his own Community Problem Solver project. It was based on—you guessed it by now: energy efficiency and energy savings. And it won the International Grand Championship Prize in his senior year (the year he racked up a GPA that exceeded 5.0). "We had gone around and educated students in the school district on climate change, how to save energy, and gave talks across the school district," Manfre recalled in a 40-minute interview from Texas today, "worked with the school board to get an energy competition set up and tried to make it an issue that was front and center for everybody. So I've been thinking about this challenge since high school. Ms. Tomko helped us form a team around it and put structure around it to form a project that was successful.
Between Tomko and Mr. Pig, his path was set. "It started in my high school biology class, matured in high school, I went to college to learn how to make a difference, and continue to grow after that." At Georgia Tech, he was president of an environmental group on campus, worked on solar panel research and worked with GE Energy. It all culminated in the founding of his company with two co-founders he met when they were all freshmen at Georgia Tech, Matthew Lynch, the chief product officer, and Brian Smith, chief technology officer. Their cohesion and chemistry since explains their success.
---
A trajectory that took its start from the inspiration of two FPC teachers.
---
"It's a very strong story I think from what I received in Palm Coast and my education at FPC," Manfre says.
And yes, he's the son of Flagler County Sheriff Jim Manfre and Cornelia Manfre, the commercial Realtor in Palm Coast. The sheriff found out about the Forbes list Monday evening and spoke to a reporter about it the next day.
"As parents we're incredibly proud of Alec," the sheriff said. "We see this as a community effort. Yes, we as parents nurtured and set high standards, but it was our school district that really directed Alec down this path, it was Diane Tomko and her Future Problem Solvers that gave Alec the original idea to do something in the energy savings area, and it was teachers that he had in our school district and the IB program that really gave him the work ethic, the entrepreneurial spirit, to nurture and eventually create a company based on that idea."
B y evening the news had trickled to the school board. "A truly remarkable young man who left his mark on Flagler County Schools," is how Colleen Conklin, who chairs the school board, put it. "It's wonderful to see him working to do the same in the world of science and technology.
In sum, no one who knew or knows Alec Manfre is surprised by the Forbes honor, with one exception: Manfre himself.
He'd been nominated by a company advisor and an investor two months ago. Then heard nothing. On Monday he was with five of his team members, getting coffee at their favorite coffee shop. He checked his email, and there it was: the congratulatory note from Forbes.
"My reaction was maybe a sigh of relief," he said modestly, after a long pause. "We've spent four years working on this, and it's been a lot of late nights, a lot of banging the head against the wall, a lot of different challenges that we've had to overcome, and to be recognized—I'm not just talking about me, it's not me, it's myself and two co-founders, it's the people that have come on to the team that have helped make this a reality, and it's an accomplishment for all of us. My two co-founders and I, we've been through a lot together."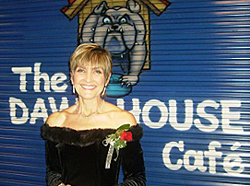 None of it was pre-ordained as he and his colleagues felt more like grunts than executives along the way. At the end of their years at Georgia Tech they were selected for a program called Start-Up Chile, an incubator sort of program that sent them to Santiago, Chile, for seven months, where they all lived in a 500 square foot apartment in downtown Santiago before working on their company out of a one-bedroom in Atlanta. They were then accepted into another start-up program in Houston called Surge, which gave them investment, access to mentors and advisers and helped accelerate their company to raise money. It was timely. By then they'd all just about maxed-out their credit cards. Smith had a bit of room left on his, which allowed for gas and the initial grocery run when they all got to Houston.
Then the money from Surge kicked in.
"We've taken it to the limit and there's been a lot of persistence and perseverance," Manfre says, providing the sort of insights into his journey that sounded like the rough draft of a future Ted Talk. "One thing about a start-up that we talk about is it's kind of like a rollercoaster. There are highs, there are lows. There are some extreme highs and some extreme lows. Sometimes that happens in the span of an hour. You get off a great customer call that you're really excited about, you're like man, this is really going to take off, this is good, then you realize there's a bug in the system and everything is failing and you have to go fix that. So it's a wild ride. But we have such a great team with just fantastic chemistry that it's allowed us to get through all the challenges we've had to overcome, and also again not just us three but advisers who have helped us out. We've had a great core of investors that came into the company as well."
It's also about that chemistry, which has enabled a remarkable degree of stability among the core group of Bractlet's founders. "We work very much as a team," he says, "we're very level-headed, we're very pragmatic, and if someone makes a mistake, no one is criticizing or being cynical. It's, how do we not make that mistake again, how do we get better the next time, what do we have to either do as a team, what do we have to do as an individual to make ourselves better. That's been very important to us as a group and something we do very well."
---
Manfre's father still pays his cell phone bill, "proudly."
---
The same approach seems to have defined the flexibility and adaptability of the company's philosophy in what is, after all, an unsettled, uncertain market where innovation is as much labyrinth as possibility. Bractlet had started as a company with a product designed for homes, an outlet-based "Smartlet" that measured power consumption and allowed consumers to control their appliances' energy use.
"One thing about being an early-stage company and a startup is you have to be ready to have your assumptions challenged, and move direction if the market is asking for something that was outside your original expectations," Manfre says. "So we've been very flexible as a team to be able to do that and have been driving growth by talking with customers and listening to their problems."
The company moved away from home-based applications, spending a year and a half working with hotels, including large hotel chains, only to butt up against new barriers. So the company shifted again to work with energy consultants and an analysis-heavy approach that interprets masses of data for massive buildings, translating the data into actionable plans to make buildings more energy efficient.
"We have the capability to go into a building, collect massive amounts of data, we collect about 83 million data points a month in a building," Manfre says. "We take that information, we have analytics around that to allow us to figure out exactly where there are opportunities to save energy. It allows us to predict future energy assumptions within a few percentage points of accuracy or error, and it allows us to then come up with the best solution for a building, because it's not one-size fits all."
The buildings are typically 50,000 square feet or larger. One project involved a hospital with three different buildings, two of which were medical office buildings, totaling 400,000 square feet. The project netted $200,000 a year in energy savings—a 33 percent energy reduction. Bractlet also analyzed  a manufacturing facility that had 120,000 square feet, and helped it save $220,000 a year. The company has also applied its system to schools with similar results. It's got a pending patent and considers its method uniquely comprehensive, and intelligent: the more data it collects, the more refined its intelligence.
The company is privately held. There are no plans to go public any time soon. It's raised $1.5 million through investors, allowing it to grow. "We're in a good place right now, we're growing very quickly, and we're getting a lot of interest constantly," Manfre says, "so that's an exciting proposition for us. We're at a point where we're ready to take off and have already started that trajectory. We're in a good place to be swamped and help people out."  (And Manfre, for his part, will be getting married in April—to a health care consultant he met at Georgia Tech.)
"You know what's interesting about kids?" his father, the sheriff, said. "My son had $1 million in sales, I think he had half a million last year, $1 million or more this year, I'm still paying for his cell phone—and proud to do it."
"That is true," Alec Manfre says. "Although I can pay for it, we just haven't made that transition. Through all of this, my parents having paid for my cell phone bill was very important."