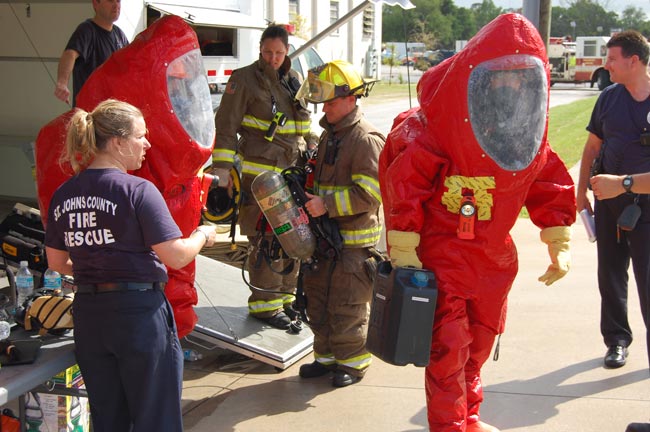 Six employees at Bunnell's Advance Auto Parts near U.S. Route 1 (on 904 State Street) were taken to the hospital this afternoon after suffering the effects of a gas leak from a battery attached to a charger in the back of the store, according to Bunnell Fire Chief Derek Fraser. No customers were reported sick.
St. Johns County's Special Hazards Operations Team was at the scene in mid-afternoon, having sent in a two-person team on at least two occasions into the store to investigate the hazard, which was originally tied to battery acid. Fraser said the battery was being charged in the rear of the store when it began leaking hydrogen sulfide, a poisonous gas that smells of rotten eggs.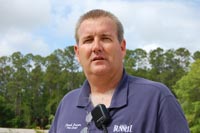 Fraser said there was no further danger to areas beyond the store, which was closed for business Tuesday afternoon after employees began reporting being ill. A representative from Advance Auto Parts who said he did not work in the store was at the scene and spoke with hazards operations team members. He would not comment on the incident in the store.
All six employees were reported in stable condition by 4 p.m.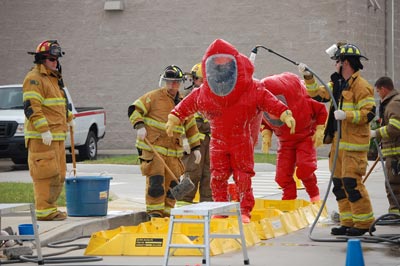 Initially, one employee got sick, then more started presenting the same symptoms. "They were light-headed, coughing, scratchy throat," Fraser said. None of the employees passed out.
The first 911 call was placed at 12:37 p.m. from inside the store. The Bunnell and Flagler fire departments responded shortly after. St. Johns County reported to the scene at 2:30 p.m.
"It was determined very quickly that it wasn't an explosive atmosphere," Fraser said, while whatever leaked was "very little." Fraser said the cause of the malfunction wasn't known.
The source of the leak was "neutralized by 5 p.m.," Fraser said, and the auto store building released to back to the business. A cleaning company contracted by Advance Auto Parts was to complete the clean-up this evening.
All public safety agencies left the scene by 5:45 p.m.

[FlaglerLive thanks Tara Dills of Bunnell for calling in the tip. For tips or more information, call the editor at 503-3190.]